Last Updated on April 13, 2020 by hobbr.com
Whether it's bad luck or poor circulation, some people just never feel warm. If you're someone who's really sensitive to the cold, a sweater often isn't enough.
Three sweaters, thermal pants, two pairs of socks, and your teeth are still chattering– in September.
The central heating can never go high enough to get the feeling back into your toes, and your partner isn't impressed that you wear a fleece onesie to bed all winter.
Sound familiar? Here are some ideas to take the chill off. Some perhaps a tad bit quirky, some obvious, others in the category "I wish I'd gotten this sooner".
34 gifts and gadgets to keep you warm through winter
---
Take off some of your layers, and try these gifts and gadgets to help you stay warm.
1. Wearable coat heater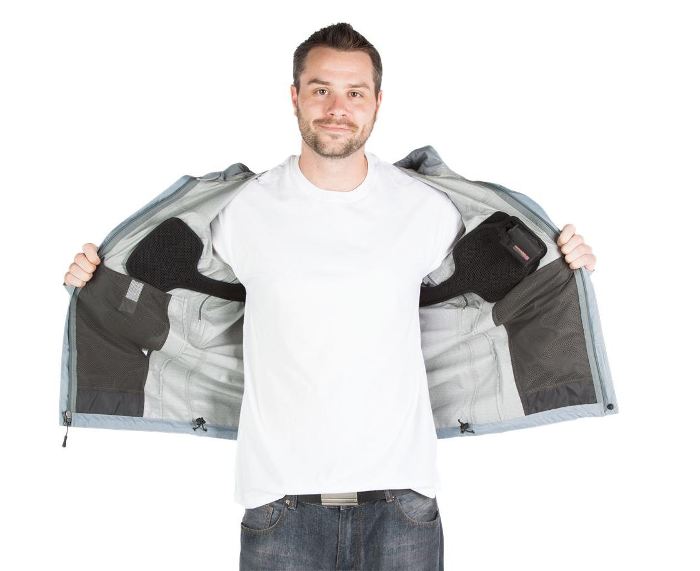 Extra layers will keep you warm, but nobody wants to look like the Marshmallow Man all through winter. A wearable coat heater adds extra warmth without bulk. Slip it under your coat, and the rechargeable electric heater will keep you toasty-warm for hours.
It's a great way to upgrade your regular winter coat during a cold snap, and it's tough enough to wear while doing winter sports. Or you can slip it under a suit jacket for a neat, discreet way to keep warm in a chilly office.
2. Heated jacket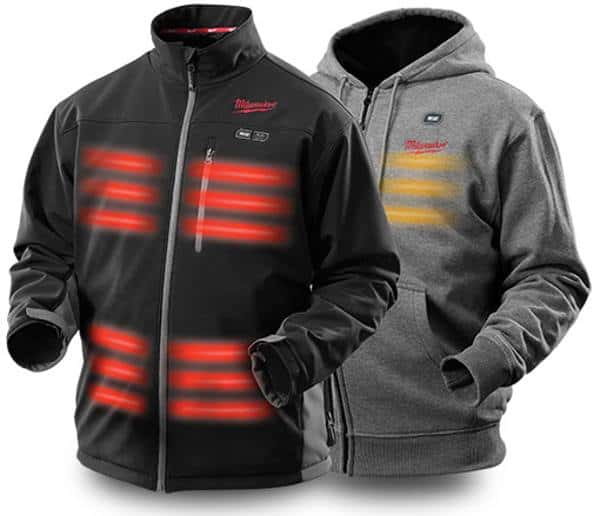 This ultra-light jacket has hidden heating fibers which connect to a rechargeable battery pack. You get the warmth of a thick padded coat, with the practicality of a light jacket – it's great for yard work or long drives, where you need to keep warm but don't want to be weighed down by bulky clothes.
Waterproof and washable, this jacket looks just like any other waterproof coat from outside. Brilliantly, the temperature is adjustable, so you can blast the heat on full power while walking in a snowstorm, or warm yourself gently in an air-conditioned movie theater.
3. Microwave slippers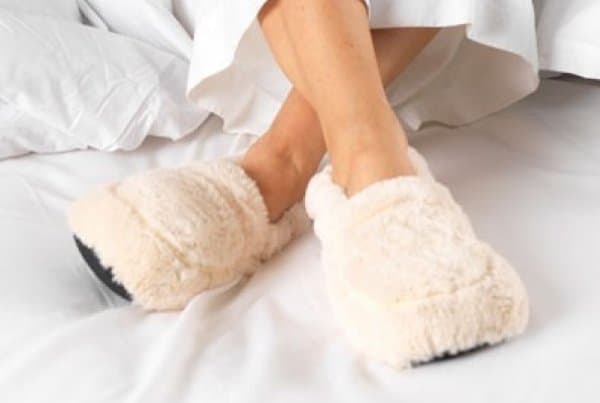 These soft slippers are filled with grains that can be heated in the microwave. They hold their heat for a surprisingly long time, and by the time they've cooled, your feet have warmed up. The filling makes the slippers heavy and soft, so they're ideal to wear when relaxing in bed.
4. Texting gloves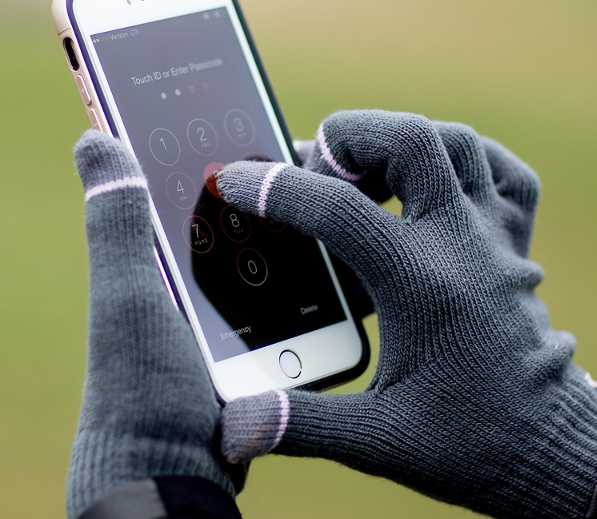 There's nothing more frustrating than hearing your phone ping when you've just put on your gloves. It's hard to ignore a buzzing phone, but if you take your gloves off to read the message then your fingers will be too cold to text anyway. Text-friendly gloves have been designed to work with phones and tablets. Some have windproof flaps which pull back to expose the fingers and thumb; others have been woven with conductive thread that works with touchscreen technology.
5. Pajama Warming Pouch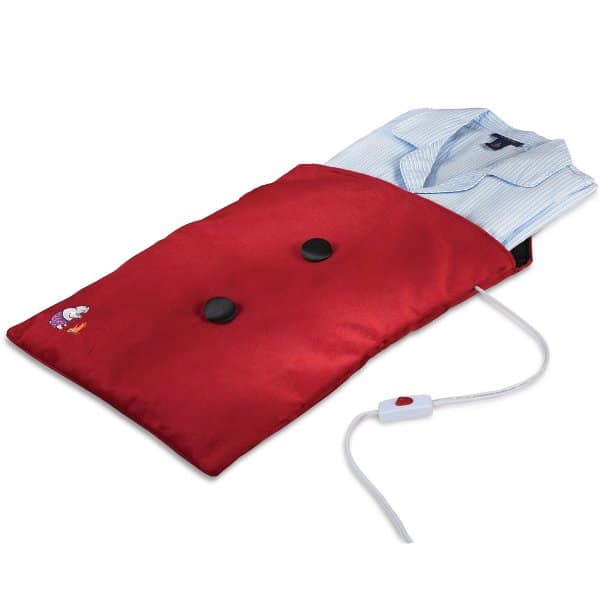 When it comes to bedtime on a cold winter's night, the only feeling nicer than freshly-washed sheets is just-warmed pajamas. This pouch has a heating element and a heat-retaining lining to warm clothing in just a few minutes. For an extra treat, try using it to warm your shirts and underwear on a chilly morning.
6. USB heated cushion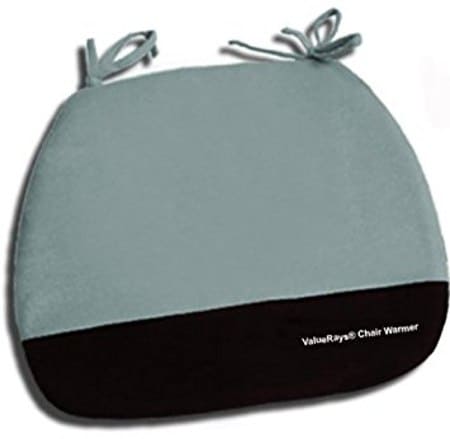 The office thermostat war rages all winter. Half your colleagues are too cold, the other half are too hot, and nobody can agree a sensible temperature for the office. Pull out of the skirmish with a USB heated cushion. This chair pad plugs into your computer through the USB port, to provide gentle warmth while you're at your desk. It attaches securely to your chair, and the long lead means you're not stuck in one position.
7. Ear warmer headphones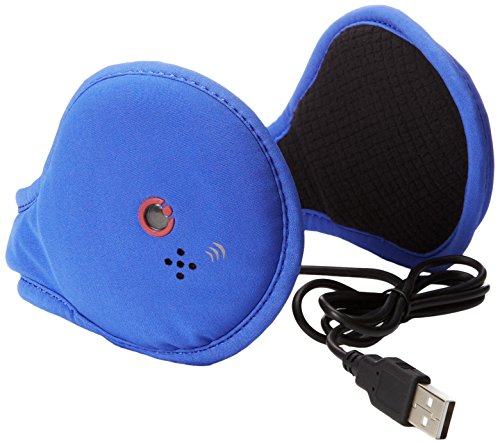 This clever idea allows you to keep your ears warm while still listening to music outdoors. Inside the fleece-covered ear warmers are a pair of built-in high definition headphones, which plug into your phone or Ipod. The cable is removable for days when you prefer to walk to work in the quiet.
8. Cap ear band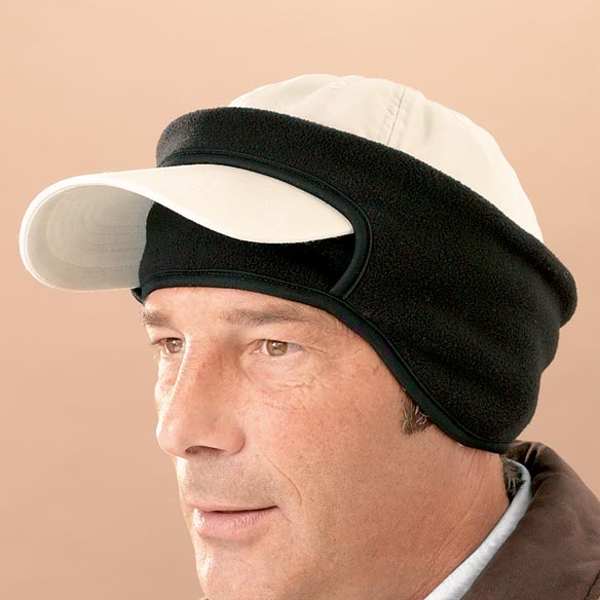 It seems like a novelty gift – a fleece earwarmer with a slit in the front to accommodate the brim on your baseball cap. But anyone who lives in a cold climate knows that a peaked cap is just about the best way to stop snow blowing into your eyes: this cap ear band warmer makes any cap winter-worthy.
9. Heated wrap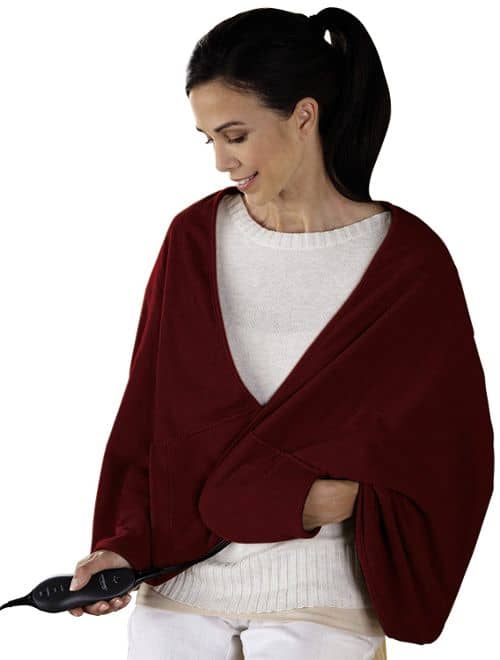 This wrap is ideal to throw over other clothes during a cold snap, or to keep at the office for chilly days. Since it's flexible, you can bundle it up and use it as a heated pad as well as a shawl.
10. Cozy Toes Foot Warmer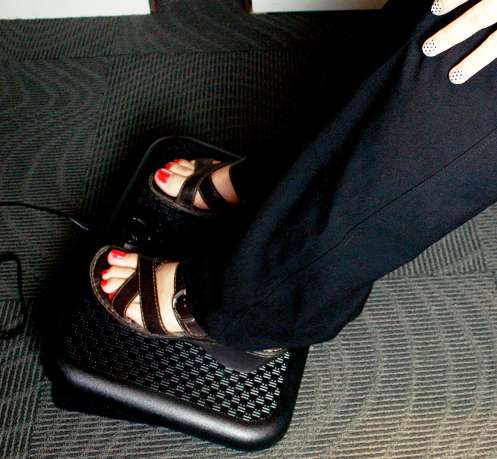 The under-desk space heater is the bane of many offices; this foot warming plate is a discreet, energy-saving alternative. The temperature and the angle are both adjustable – lean your feet against it while you're sitting at your computer, or lie it flat and stand on it if you work on your feet.
11. USB Heated Shawl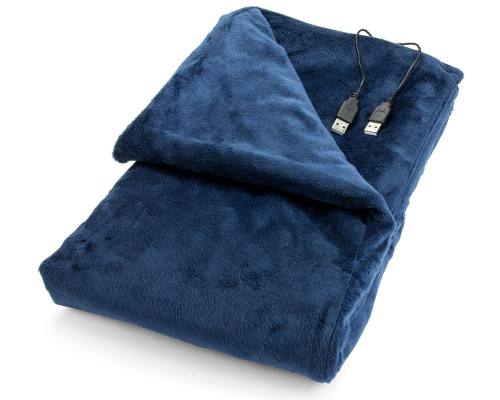 This large shawl has a plushy exterior, and concealed heating elements to keep you warm. It's USB powered, which makes it ideal to use while you're working at a desktop computer. The gentle heat is just right to take the chill out of office air conditioning.
12. Heated floor mat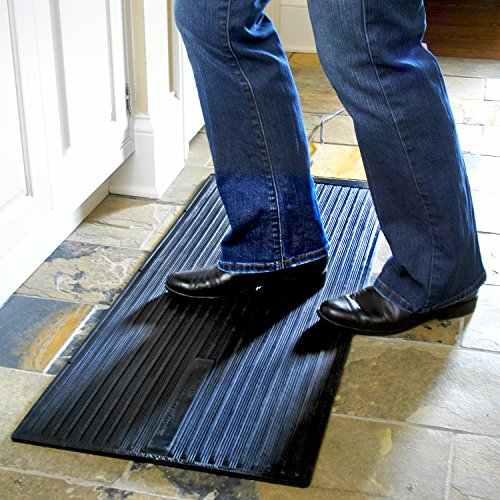 If you work on your feet all day, you probably laugh at these soft-hearted admin workers who complain about feeling cold in their centrally heated offices. This heavy-duty heated floor mat is designed to be used on hard surfaces like concrete or wood, to keep you warm and prevent foot fatigue. It's great for anyone who has to stand on a hard floor for long periods, from auto mechanics and warehouse staff to restaurant hostesses and retail workers.
13. Heated computer mouse

However well you wrap up, it's hard to prevent cold hands while you're working at the computer. Ever tried typing with numb fingers? This heated computer mouse allows you to work while keeping your hand warm. It's powered via USB, so it will keep working for as long as your computer is switched on.
14. Smoking mittens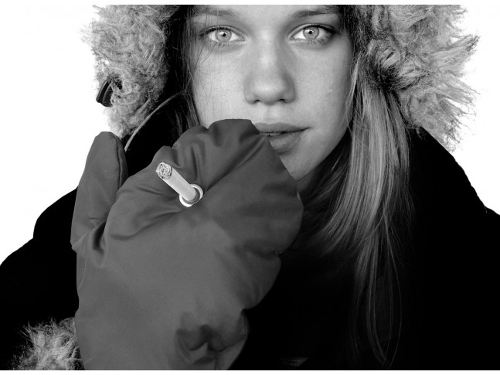 It seems like the ban on smoking indoors hasn't stopped people smoking – it's just pushed them out of bars and into the street. These padded mittens have a eyelet on one hand which is just the right size and shape to hold a cigarette, so at least you don't have to worry about frostbitten fingers while giving yourself cancer.
15. Cloth toilet seat cover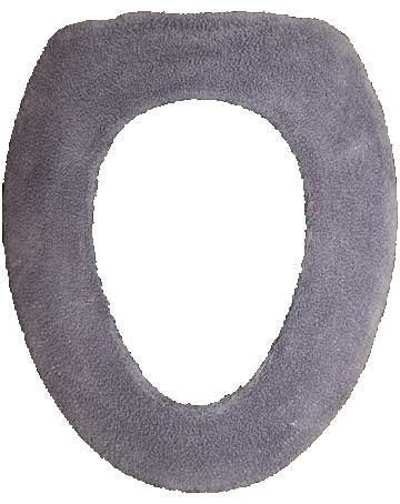 We spend a lot of time in the smallest room, but we don't give much thought to our comfort while we're in there. A soft plush toilet-seat cover keeps chilly mortals warm while they're on the throne, and the covers are removable and washable for hygiene.
It's great for midnight toilet trips, when the bathroom is cold and the seat is even colder. If you're hesitant to regularly having to wash this cover then alternatively, there's an electrically heated toilet seat cover available too.
16. Heated insoles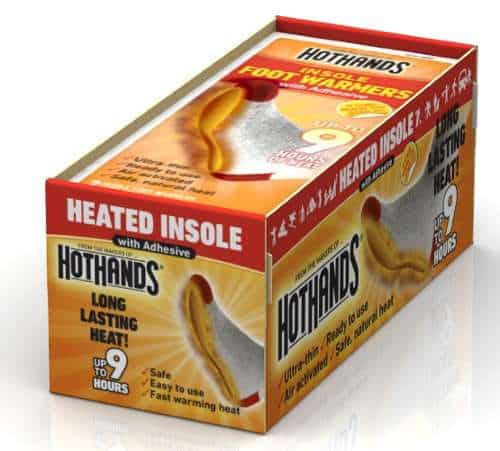 Heated insoles are a great way to keep your feet warm during winter, especially if you're wearing less-than-practical shoes. They are super-thin and stick to the bottom of your sock to provide hours of heat. No batteries or microwaving required: simply rip off the cover to activate the gel inside.
17. Heat holders thermal socks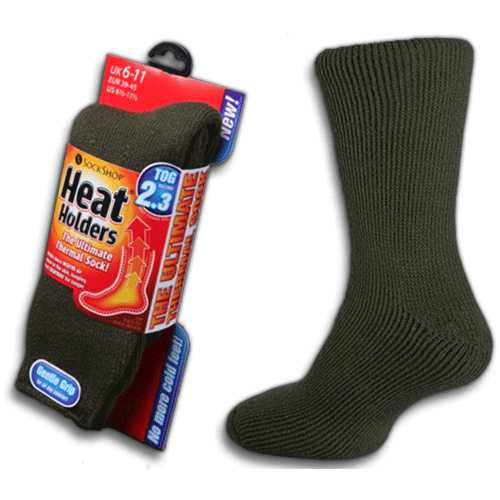 Winter boots are little good without good warm socks inside. Using a special weave which traps air, thermal socks trap up to 7 times as much heat as regular cotton socks, so a thin pair are enough to keep your feet cozy on the coldest days.
18. Hot water bottle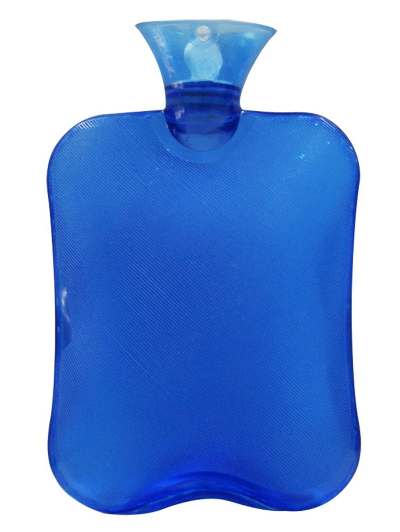 It's not exactly a high-tech gadget, but the classic hot water bottle is the cheapest and easiest way to keep warm. You probably know the drill: fill with just-boiled water and it'll stay hot for hours. Stick it at the end of the bed to warm it up before you get in, or use it as a heat pad while you're sitting down.
19. Rechargeable Wrap-around Hand Warmer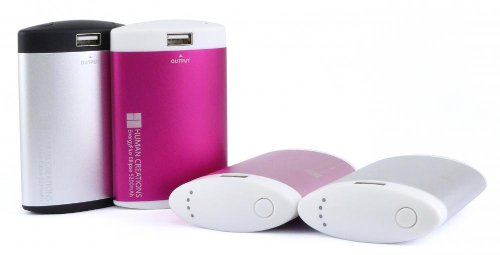 An electric hand warmer is the best thing to keep in your pockets in the winter months. It's rechargeable and comes with an on/off switch to save the battery. It's big enough to wrap your whole hand around, but small and slim enough that you can slip it into your bra on really cold mornings.
20. Glove liners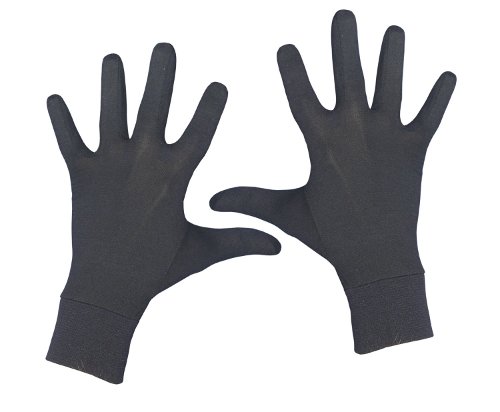 Sometimes, one pair of gloves just isn't enough to keep the cold out. A pair of fine-knit liners can be slipped under a regular pair of gloves to give extra warmth on the coldest days. They're especially good for work or formal occasions: you don't want to wear a pair of wooly mittens with your best suit, but elegant leather gloves just don't keep your hands warm enough on their own.
21. Foot warming pad for in bed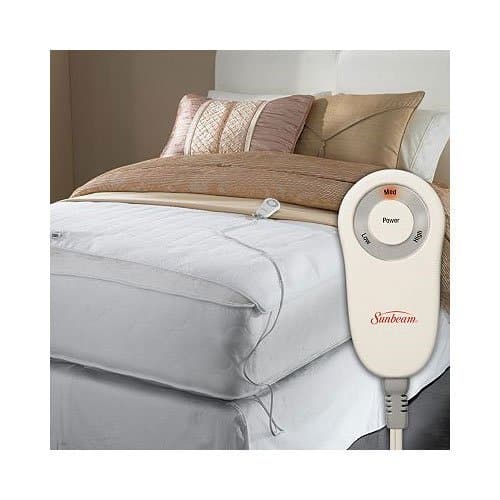 Cold feet in bed are the ultimate passion-killer. Save your health and your marriage with a foot warming pad, a clever compromise between an electric blanket and a hot-water bottle. The heating elements stay warm all night, and since the pad only covers the end of the bed, you don't wake up sweating after a few hours.
22. Heated mattress pad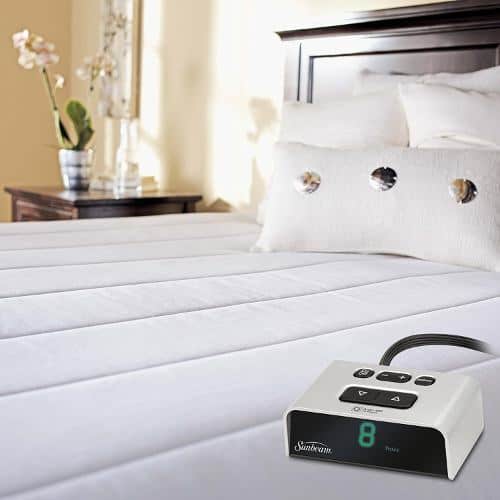 A heated mattress pad warms your bed before you get in, so there won't be that shock of touching chilly sheets. You can adjust the heat for different times of year, from a gentle warmth to a full blast. It comes with automatic shut-off, so there's no fear of accidentally leaving it on all day and setting the room on fire while you're out.
23. Ear muffs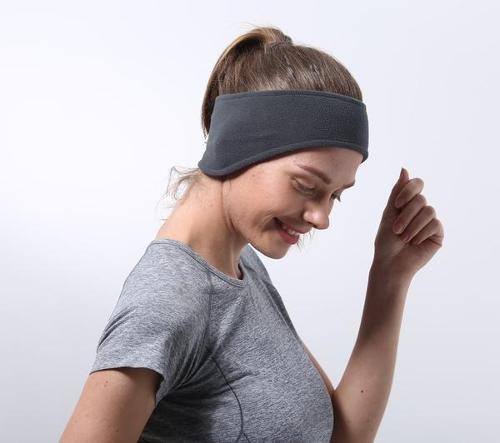 A fleecy ear band is a great buy for someone who feels the cold badly. In the middle of winter, you can layer it up with a hat on top for the ultimate warmth. In milder weather, wear the band alone to keep the chill off your ears. It's also great for exercise, as it keeps your head warm while still allowing sweat to evaporate. Also available in a ponytail compatible version.
24. Office heater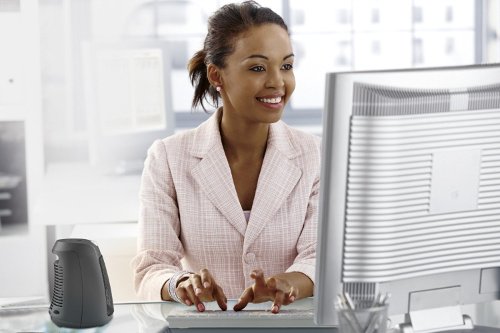 Office space heaters are wonderfully warm, but they gobble up electricity. A desktop heater with motion sensor is designed to shut off automatically when you're not at your desk, so there's no electricity wasted. Targeted heat output means the heat won't spread and annoy your more warm-blooded coworkers.
25. USB heated portable blanket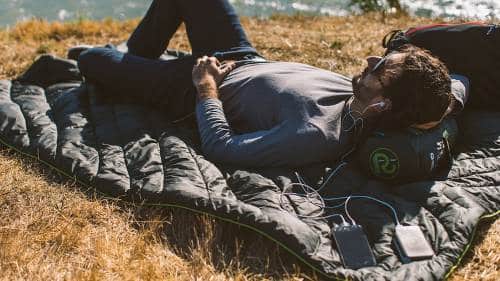 A USB heated blanket is great for lounging – throw it over your lap or cuddle under it on the sofa. It's designed to pack down small, and with a rechargeable power pack and detachable cable, you can carry it around conveniently. The soft filling means this portable, battery-powered Kickstarter-funded blanket still feels warm, even if the power pack runs out.
26. Insulated mug with lid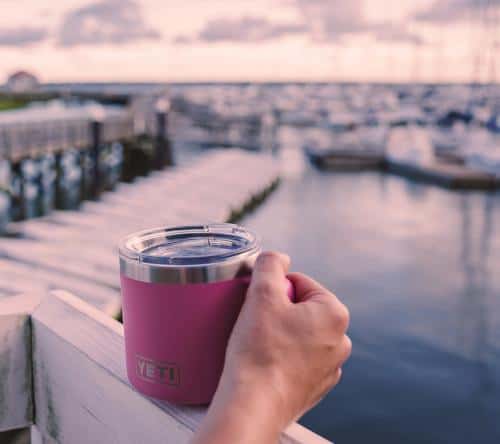 A steel vacuum insulated mug that keeps your coffee, tea, soup, and oatmeal hot. It's quite wide so you can wrap your mitts fully around this tumbler. Warm your icy fingers indoor and outdoor. Carry your hot beverage no matter where you go as the YETI Rambler comes with a lid.
27. Warm outdoor blanket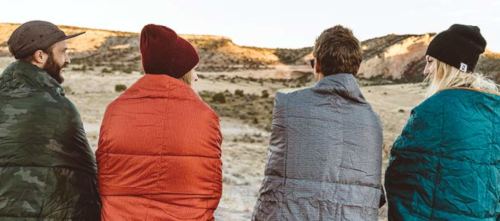 A warm, lightweight, perfectly sized for one person blanket that will keep you comfy while you're lounging outdoor, at a music festival, around the campfire or during your role as soccer mom or airplane travel. Cocoon yourself with the Cloud Loft insulated Keltie Bestie Blanket to provide shelter from icy winds during stargazing evenings.
28. Warming Chai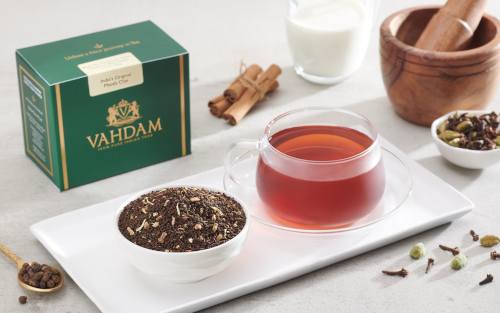 Take a multi-modal approach to stop wintertime shivering. Besides warming your body from the outside, warm it from the inside out with a hot cup of spicy tea. Masala chai is a blend of black Assam tea and aromatic spices, many of which raise body temperature and stimulate circulation.
Great for people with chronic cold hands and feet. The thermogenic effects of spices like cardamom, cinnamon, black pepper, cloves, and ginger generate an internal fire that both soothes and energizes. Alternate with a caffeine-free rooibos chai latte in the evening.
29. Heated throw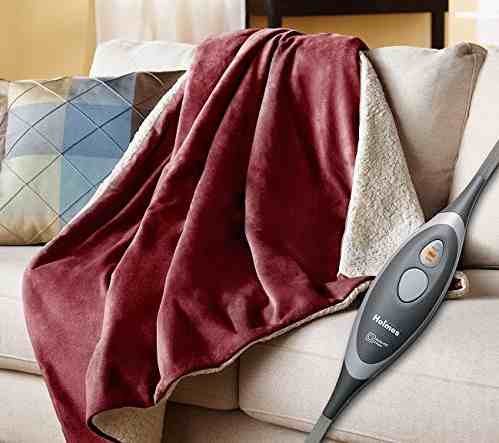 Curl up, cuddle down, and relax under a heated throw blanket for chill-free nights. The localized warmth of a heated throw allows you to turn down the thermostat saving you money on your heating bill while being eco-conscious.
30. Climate control for beds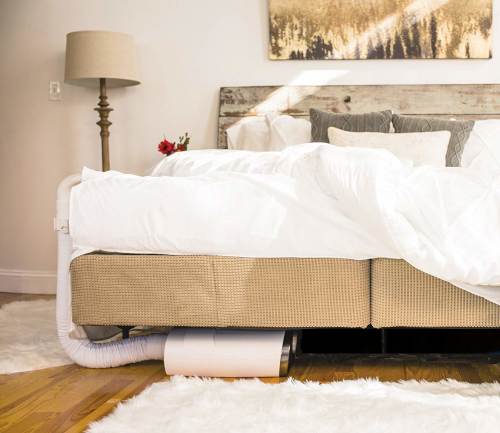 Another crazy successful Kickstarter initiative (funded 57 x over!), this climate control for beds. Not only can it get you warm and toasty on demand, it utilizes smart biorhythm temperature technology to lull you asleep.
Besides helping you drift off faster you will sleep longer and wake up more revived. That's not all, you can toss your blaring alarm clock out of the window as the BedJet V2 has a temperature wake-up setting for less stressful, more natural awakenings.
Oh, it cools during hot summers too. Yes, it's a bit costly but it could very well pay itself back in the long run by saving you money on your heating bill.
31. Towel warmer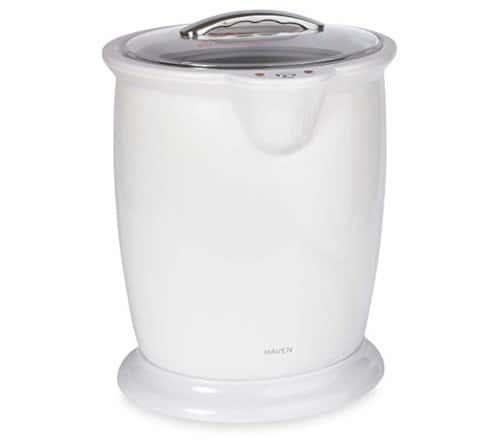 If you're someone who's really susceptible to the cold, you're familiar with the ordeal of having to step away from your hot shower on a chilly early morning. Just out of your warm bed, you find yourself naked, shivering in that harsh environment.
A soothing warm towel like those in the beauty salon offers a bit of solace. Simply insert your towel in the Haven towel warmer before you get in the shower and it's warm when you get out.
32. Caged Heat cocktail syrup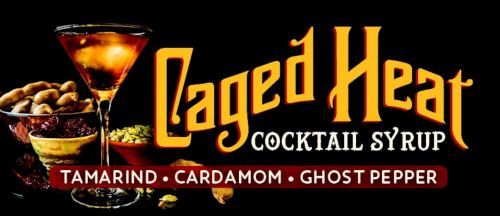 Caged Heat lets you mix a tasty (non-)alcoholic drink with thermogenic effects. Its main ingredients, the spices cardamom, ghost pepper, and tamarind are all thermogenic agents. Meaning they raise your core body temperature.
The amber-colored cocktail syrup was created by mixologists but works well with food too. If you're really shivery, opt for a non-alcoholic beverage as liquor makes your skin feel warm but actually lowers your core body temperature.
33. Slipper socks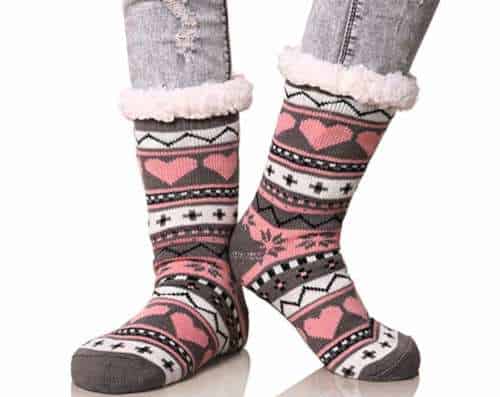 Socks that are slippers make great gifts for a friend who's doomed to always feel cold. Stretch your thick thermal fuzzy slipper socks fully over your feet and pants so no cold air can touch your skin. Extra thick threaded non-slip grip soles keep the cold that's rising from the floor at bay. Super thick plush insulation does the rest.
34. Sheepskin slippers & insoles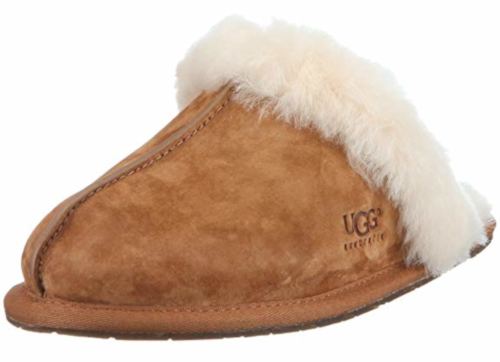 Keep your extremities warm and you've fought half the battle against the cold. Take care of your freezing feet once and for all by wrapping your tootsies in sheepskin. If you want to indulge your cold-blooded self extravagantly, it's hard to beat a pair of sheepskin slippers
.
Editor's note: this publication was originally published in January 2017. It's been updated with the latest gadgets