Looking for a unique gift idea related to Zen Buddhism? Want to bring joy to a friend or relative by giving a zen gift focused on meditation and intuition? These traditional Zen Buddhist gift ideas will bring positive and relaxed energy to their home, office or yard.
Entice auspicious chi energy to flow into their lives. Help them achieve stillness. Spark spiritual awareness by giving a bestselling book on this enlightening matter. Instill the realization of the reality of the now. Motivate your yoga-passionate zen friends. Encourage love and friendship inspired by ancient Eastern gadgets. It's like the Zen proverb says, "Happiness is here and now". These gifts will help remind your beloved ones.
1. Soothing Sound Zen Ball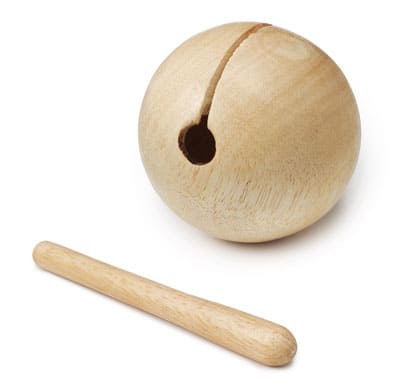 Meet the original, archaic stress ball. A hollow sphere and accompanying tapping stick let you imitate the sound of drums used by Buddhist monks. Ancient teachings and modern science agree, the  "cosmic sound" or "mystical syllable" as the Om sound is called, refers to the vibrating energy all things and beings in existence are made up from.
Rhythm soothes and helps you calm the conscious mind. This minimalist gadget lets you make a transcendent knocking sound for your daily moment of winding down and relaxation. Get your quick daily zen fix at Uncommon Goods.
2. The Tao Te Ching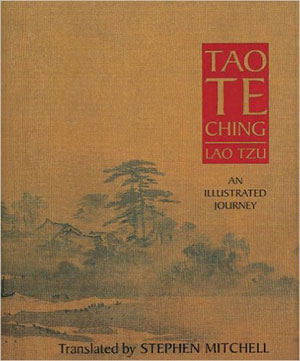 One of the most important books ever written. Together with the Bible, the most translated book in history. The Tao Te Ching is a 2500 year old book that is still relevant. Some books are 20 years old and already outdated, yesterdays paper is, but his book from the era of blossoming philosophy is still as relevant as can be. In fact, in our modern society, it's more relevant now then ever.
Unlock the meaning of the universe and better your way of living with the Tao Te Ching: An Illustrated Journey book, complete with beautifully painted Chinese illustrations to help you visualize your journey to a life you live for the greater good. This life guide's 81 chapters will open your mind in a way you've never experienced before. Get your copy here.
3. Zen Dog Garden Sculpture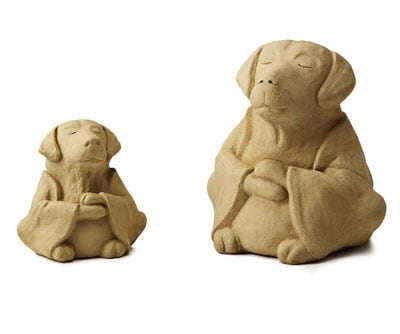 Eckhart Tolle calls pets "guardians of being". Dogs are nonjudgmental animals that enrich your life. With some dogs you just look at them, just a little look is enough. These centering garden sculptures intend to do the same without having to walk the block in the rain or scooping poo.
Their tranquil faces, their emblematic doggy presence combined with Chinese characters etched into the back of the sculptures areate loyalty and being here now. More about these works of art by Michael Gentilucci here.
4. Zen Meditation Box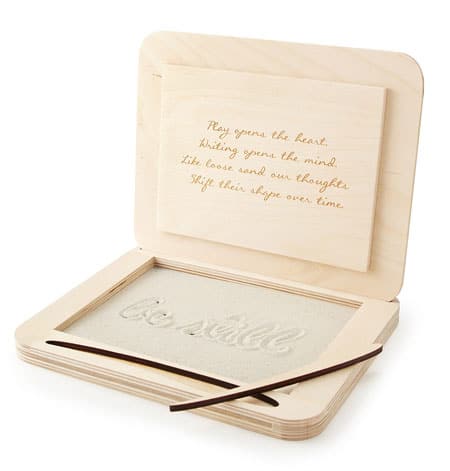 Lines in the sand resemble our lives. The ancient Eastern practice of raking sand or gravel into a pattern recalling rippling water or waves or rippling water is known as samon or hōkime. It has both a symbolic as an aesthetic function. Zen priests practice this raking to help their concentration.
Focus on the now, spark your creativity, nourish hidden thoughts, private reflections, and creative yearnings. The transitory and forgiving nature of sand inspired the designer to create this meditation box for artists, writers, and other creative professionals with lots of mental traffic.
This modest-sized meditation box can be used as an innovative escape at your desk or bedside table to spark meditative calm.
5. Zen and The Art of Motorcycle Maintenance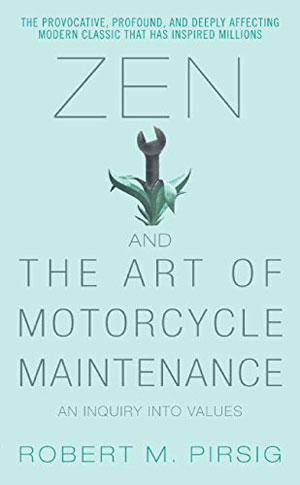 Zen and The Art of Motorcycle Maintenance by Robert M. Pirsig is a touching and provocative father/son story that questions existence in a way that will open up your mind and help you see the world in a new way.
Focusing on the zen practice of becoming one with an experience, this cross-country journey lets us appreciate the little things in life that make it meaningful. Available here.
6. Miniature Desktop Zen Garden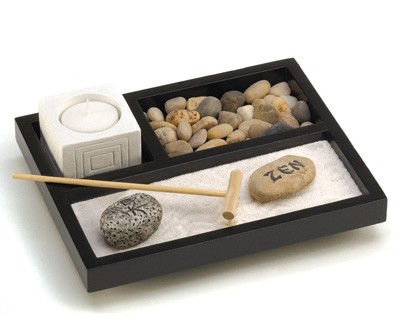 Take the peace and serenity of a zen garden into your home with this miniature set, complete with smooth white sand, rake, rocks and candle holder.
This tiny stress-relieving garden fits perfectly on your desk, shelf or tabletop and provides a calming effect when used.
Find it here.
7. Kenko Matcha Green Tea Powder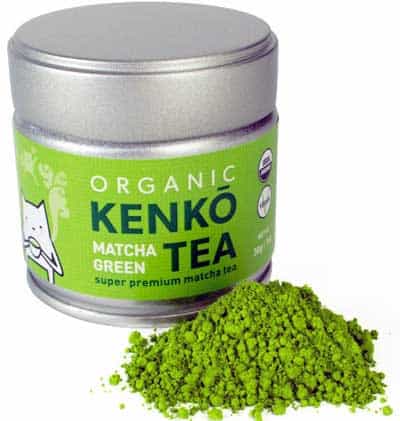 One of the secrets of Zen monks, masters of living long, unstressed lives: drinking matcha green tea. This powdered form of tea emerged during the Song Dynasty (960-1279) when freshly picked tea-leaves were first steamed to preserve freshness and color, then dried and ground into a fine powder.
Straight from the heart of Tokyo, Kenko Matcha Green Tea Powder is a high quality and organic caffeine boost that is a great alternative to coffee and other caffeinated drinks. Kenko Tea provides the focus and energy you need for the day without the horrible caffeine crash, and it's an excellent source of antioxidants. Available here.
8. Tibetan Incense Burner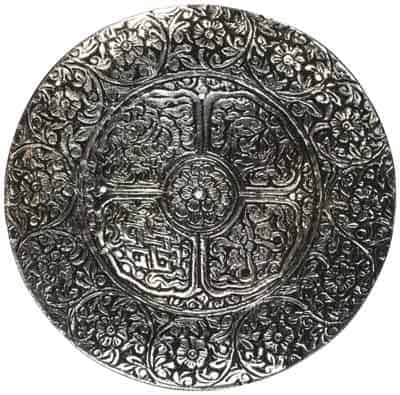 Beautifully designed and made from eco-friendly recycled aluminum, the Tibetan Incense Burner lets you relax and de-stress after a long day with the powerful, fragrant scent of your favorite incense.
Featuring five holes for sticks or cones, this durable, functional decoration helps balance your senses and calm your heart. If you really want to go the tradional path, burn Shoyeido or Baieido incense as these are the brands used extensively by Zen Buddhist temples. More info here.
9. Deluxe Zen Garden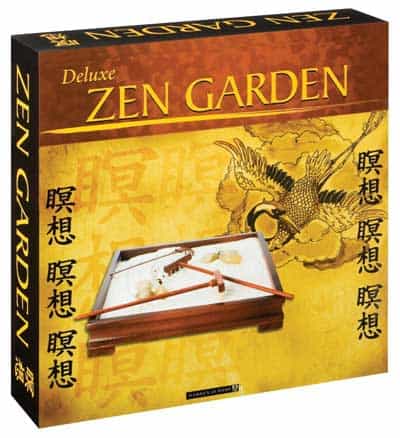 The Deluxe Zen Garden is perfect for the office or home, drawing the eye and calming the soul with its delicate design. Framed in a lovely rosewood box, your garden gives you an outlet for your stress and calms you when you care for it. You will feel your troubles slip away as you rake and tend to it. Get it here.
10. Juniper Bonsai Tree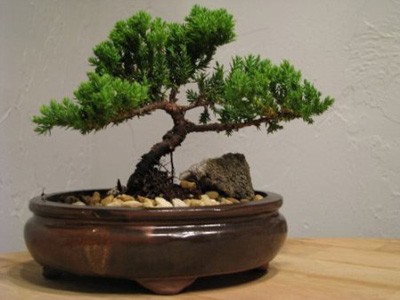 The bonsai tree is often regarded as a symbol of harmony and tranquility. The Juniper Bonsai Tree from 9GreenBox allows you to bring that harmony into your yard without the need for a full-sized tree. Perfect for outdoor patios and tranquility gardens, this pint-sized bonsai adds a touch of zen to any outdoor space. More info and purchase here.
11. Buddha in Blue Jeans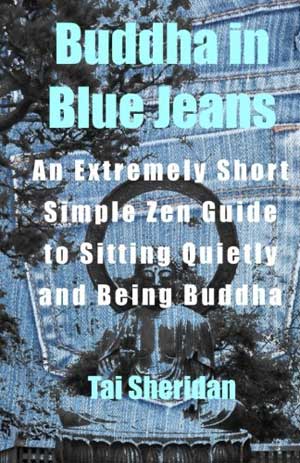 Whether you're a beginner or a seasoned meditation specialist, Buddha in Blue Jeans by Tai Sheridan is a helpful guide to achieving your inner peace simply by sitting quietly. This meditation guide touches on topics such as learning to accept pain, proper breathing technique and self-identity, all in a simplified, straightforward way. Get it here.
12. Japanese Dragonfly Tea Set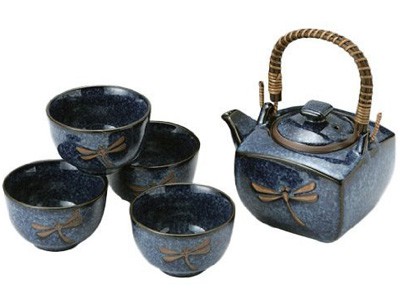 The Japanese tea ceremony is one of the most graceful displays a human can witness. This traditional, ceremonial activity is also called the Way of Tea. The preparation and presentation of powdered green tea, a.k.a. matcha (抹茶) is an art in itself. Zen Buddhism was a primary influence in the development of the Japanese tea ceremony.
This meaningful tradition, and accompanying sense of calm, can be brought home with the Japanese Dragonfly Tea Set. Crafted with stunning blue stone and a bamboo handle, this tea set is a perfect gift for any tea-lover who wants to have a calming cup of chamomile or an energizing dose of matcha. Order here.
13. The Tao of Pooh by Benjamin Hoff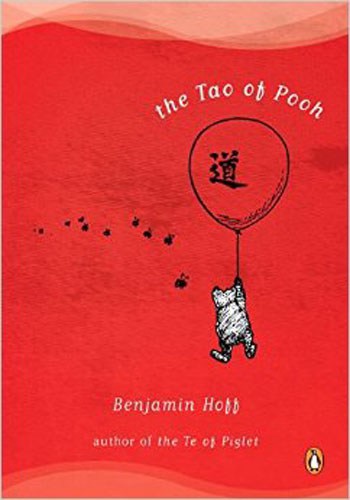 Cleverly written and charmingly narrated by one of childhood's favorite fictional characters, The Taoh of Pooh by Benjamin Hoff elaborates on the principles of Taoism and the mindfulness of Winnie the Pooh's characters. Winnie the Pooh's laid back lifestyle and simple way of living, told through the eyes of the honey-loving bear himself, helps to teach us to just "be." Available here.
14. Tibetan Singing Mallet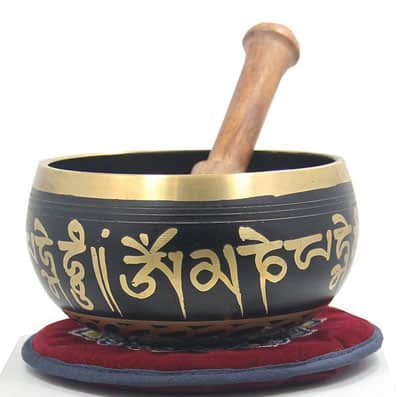 The Tibetan Meditation Singing Bowl with Mallet is not only beautiful to look at, but it produces a resonant sound to help you get the most out of your next yoga or meditation session. The bowl's front engraving is a Tibetan prayer for peace, and the soothing sound it produces will relax you and will strengthen the benefits of your meditation. Find it at here.
15. Electric Aromatherapy Diffuser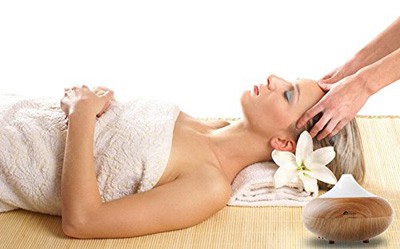 For those times when the spa is not an option, turn to the VicTsing Electric Aromatherapy Diffuser. This diffuser uses the technology of a humidifier and employs it to disperse calming essential oils into the air, allowing you to breathe them in and let them absorb into your skin for a healthier, happier you. More info and buying here.
16. Brass Feng Shui Desktop Gong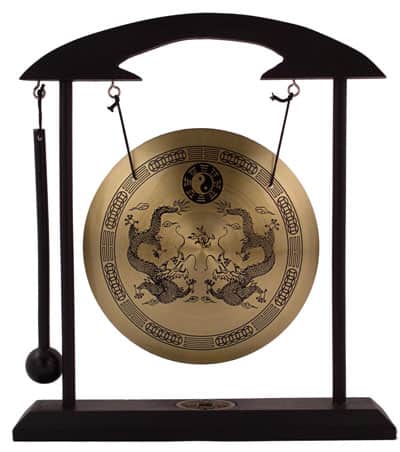 The strength and power of the sound of a gong resonates deeply in the soul. Announce the beginning of your zen meditation with Zen Art Brass Feng Shui Desktop Gong. Believed to ward off bad spirits and evil presences, this desktop gong has a clear, purifying ring and comes with a small rammer attached to its side. More info here.
17. Osho Zen Tarot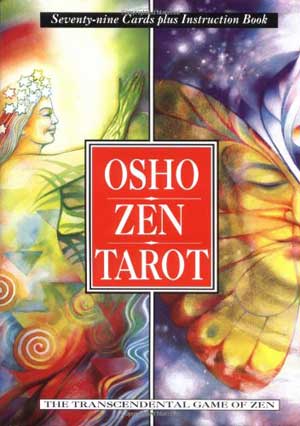 Do you worry about what the next day might bring? Do you get overly anxious about your health or your finances? The Osho Zen Tarot: The Transcendental Game of Zen card deck and accompanying instruction book will help clarify the world around you through the practice of tarot and help you better understand the events of the here and now. Even if you are skeptic about tarot, drawing some cards for fun and interpreting their meaning can help you spark clarity. Get it at Amazon.
18. Alpine Tiered Tabletop Fountain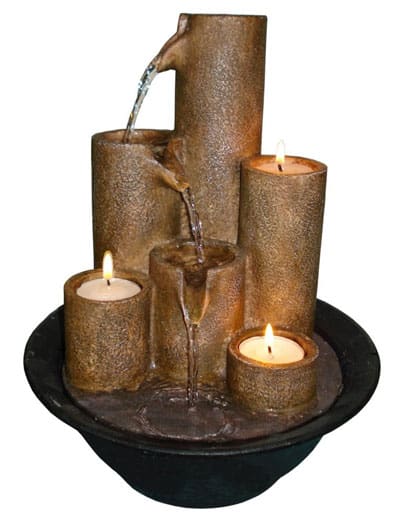 The sound of water flowing and trickling onto stone will break down any residual stress and tension you may have at the end of your day. The Alpine Tiered Tabletop Fountain lets water flow smoothly and gently down three levels of beautifully crafted stone resin, which include soft-glowing candles on each tier for the ultimate relaxation experience. Available here.
19. The Three Questions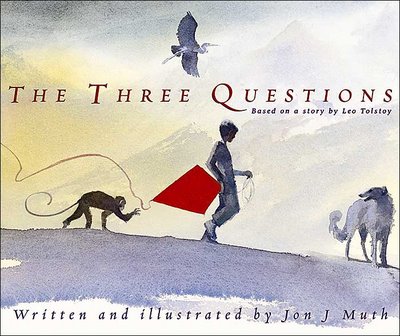 Told with heartwarming text and illustrated with vivid colors and imagery, The Three Questions by Jon J. Muth takes inspiration from a Tolstoy short story and turns it into a children's book based upon universal truths and morality, one your young readers are sure to enjoy.
This little book is a mind-altering gem for adults too. Especially if one is not familiar with the original Tolstoy story this book is a must-read for everyone. Grab a copy here.
20. The Art of Zentangle by Margaret Bremner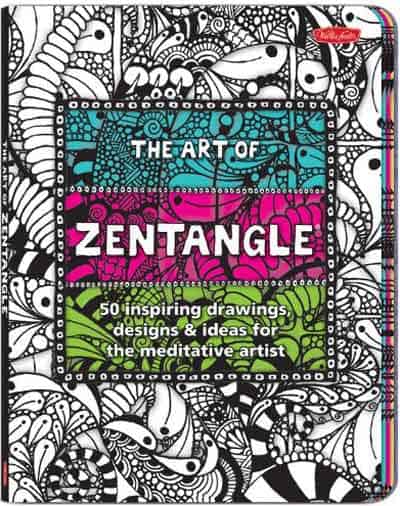 The Art of Zentangle by Margaret Bremner is a step-by-step guide to creating your own unique masterpieces, all while encouraging meditation and enlightenment through a simple artistic activity. Zentangle can be done by anyone, from the beginning doodler to the advanced artist. Instructional and therapeutic, Zentangle is a fun activity for all ages. More info and purchase here.
21. Lucky Bamboo Stalks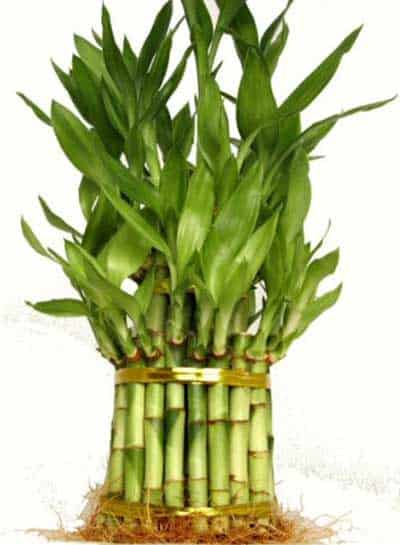 Easy to grow and take care of, Lucky Bamboo by KL Design and Import is a fine addition to any room. Feng Shui's "wood" element provides the necessary balance for your home, and Lucky Bamboo fits right into that slot with its carefully arranged leaves and strong stalks. Lucky Bamboo needs only to have its roots submerged in water for healthy growing. Available on Amazon.
22. BambooMN Tea Whisk Set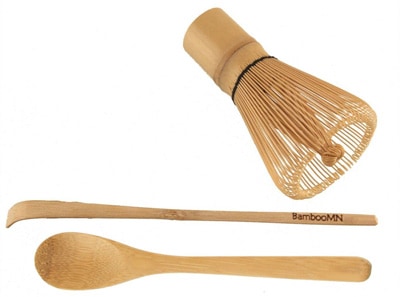 Traveling zen monks from Japan had, early 8th century, revived the ancient practice of processing and preparing powdered green tea which led to the genesis of Matcha. In order to properly prepare matcha tea, the right whisk set is needed. BambooMN's tea whisk set is made entirely from real, ethically-sourced bamboo and includes a scoop, teaspoon and whisk for the perfect cup of matcha tea, smooth and free of clumps. Find it here.
23. Zen – Music for Balance and Relaxation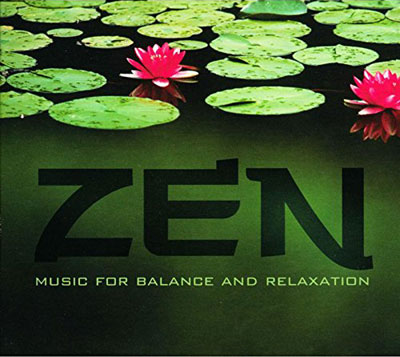 For a truly soul-soothing zen experience, the right music is a must. With music tracks named after peaceful imagery and zen philosophy, the Zen – Music for Balance and Relaxation two-disc collection by Jimmy Brandmeier and Daniel May provides quiet background music to calm your spirit and settle your mind. Available here.
24. Zen and the Art of Happiness by Chris Prentiss
Stress has a palpable effect on the body and your overall health. Zen and the Art of Happiness by Chris Prentiss helps us to change our state of mind in order to feel happier and healthier.
Based on the principle that our thoughts and feelings directly affect our physical health, this book helps you to achieve ultimate happiness to heal your body and mind. Get one here.
25. Tibetan Prayer Beads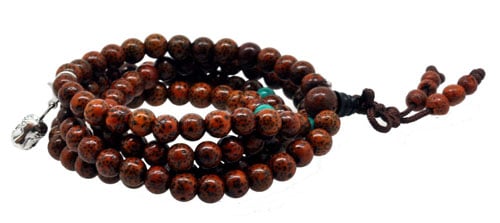 Prayer and meditation can be greatly enhanced by simply using these Tibetan Prayer Beads from Hinky Imports.
Made from a spiritually significant number of 108 natural bodhi seeds, and decorated with your choice out of 9 different charms, this wrap bracelet can be used for prayer beads, or as a necklace or rosary. Get it here.
26. Zabuton Yoga Meditation Cushion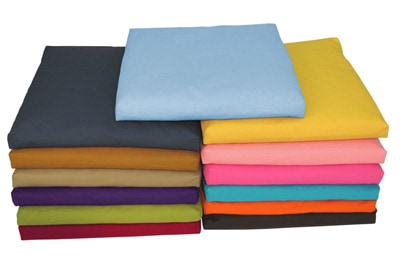 Don't suffer from backaches and leg pains from meditating on hard floors and surfaces anymore.
The Zabuton Yoga Meditation Cushion from Bean Products gives you the support you need for your ankles, knees and back. Zabuton is made with 100% cotton and is machine washable. More info and purchase at Amazon.
27. Zenergy Solo Mini Wind Chime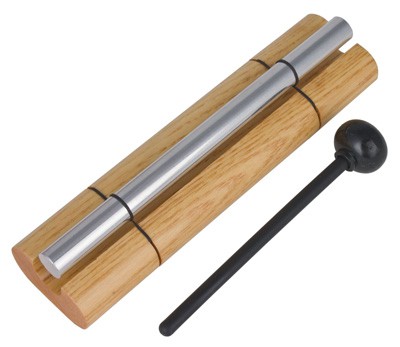 When it's time to call yourself to your practice, the Zenergy Solo Mini Wind Chime from Woodstock rings out clearly to energize and enliven you as you begin your meditation.
The Zenergy chime comes with a mallet for striking, producing a beautiful musical tone from the silver resonating rod. Hit the link to learn more about Zenergy Solo Mini Wind Chime.
28. Yoga Meditation Cushion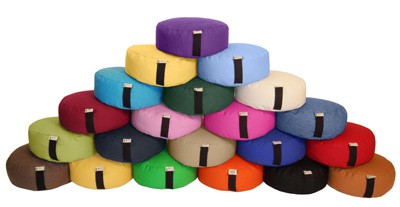 The Zafu Yoga Meditation Cushion benefits mind and body with its large oval design and soft, organic cushioning.
Zafu helps to better align your neck, back and body for more fruitful and comfortable meditation. Zafu comes in 27 striking color options and also has a carrying handle for easy transportation. Get it here.
29. Zen Garden Music CD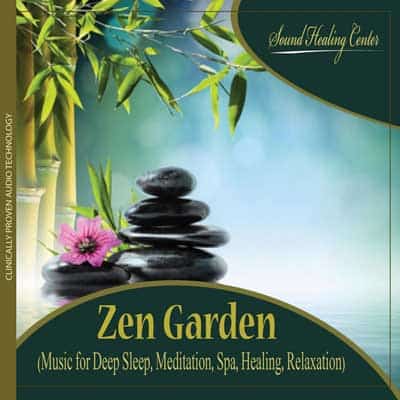 The clear sound of running water and traditional Japanese flute will sweep you away to your deepest meditation yet with the Zen Garden music CD from Sound Healing Center, which has over an hour-long track of peaceful garden background sounds that will relax you and free you from stress. More info here.
30. Kenroy Slate Tabletop Fountain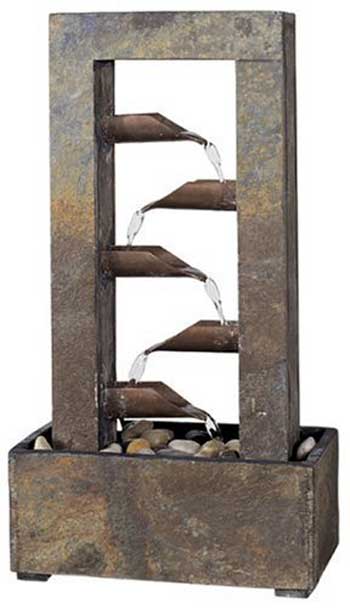 According to zen tradition, splashing water drops on stones represent the concept of perfect harmony and natural balance.The Kenroy Slate Tabletop Fountain mimics the quiet trickling of a mountain stream as water gently splashes down this five-layer fountain.
The base includes genuine polished river rocks to catch the stream to keep the flow soft and subtle, allowing you to stay relaxed and centered. Available at Amazon.
31. A Handful of Quiet: Happiness in Four Pebbles by Thich Nhat Hanh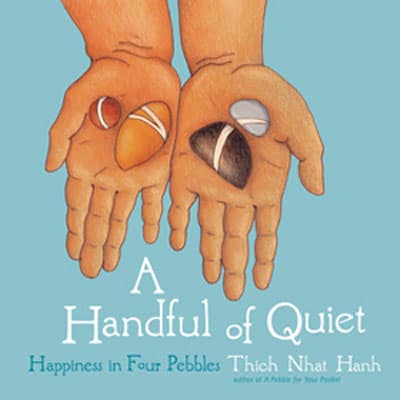 In order to properly introduce children to the art of meditation, Zen master Thich Nhat Hanh has written the book A Handful of Quiet: Happiness in Four Pebbles.
This introduction to pebble meditation is easy for children to follow along with, and it helps to relieve tension and stress as well as give a starting point for practicing the art of zen. Available here.
32. Zen Relaxation Fountain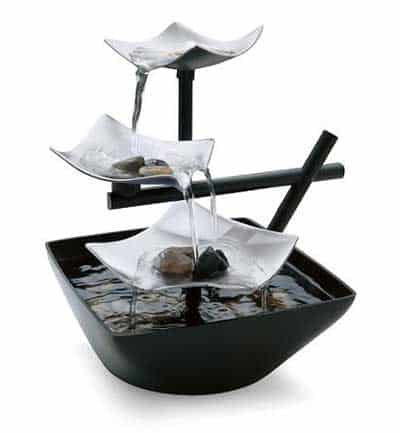 In Buddhist symbolism, water and stone are the yin and yang. Through the ages, many zen monasteries had a water garden. It may not be the real thing, but the HoMedics' Envirascape Silver Springs Relaxation Fountain brings the sounds of a fresh Japanse mountain spring directly into your home with this three-tiered design.
According to ancient teachings, the original 16 Bodhisattvas were suddenly enlightened by "the touch of water". This calming gadget will enlighten your day in its own modest way. Water softly trickles down from pearly, luminescent levels into a bowl of crystal clear water to create a soothing ambiance in any room. Purchase here.
33. Zen Active Non-Slip Yoga Mat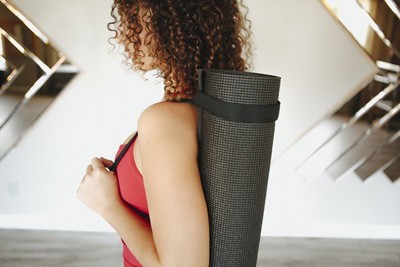 When you're performing a yoga balancing act during your daily session, it helps to have a mat with the proper grip. Zen Active's Non-Slip Yoga Mat will keep you firmly planted in whatever yoga position you choose, and its cushioned memory foam makes it easy on your hands, feet and back. This mat is also environmentally-friendly and is made with a non-irritating, latex-free formula. Get it here.
34. Zen Buddha Head Planter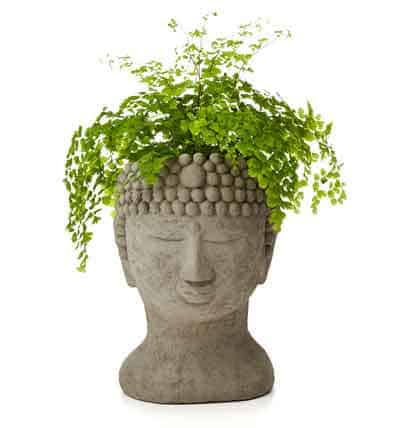 "We are the same as plants, as trees, as other people, as the rain that falls. We consist of that which is around us, we are the same as everything." – Buddha. This hand-sculpted in solid concrete planter serves as a stylish reminder to live in the now. Intended for outdoor use this garden planter would prettify my home interior too. More info.
35. Wherever You Go, There You Are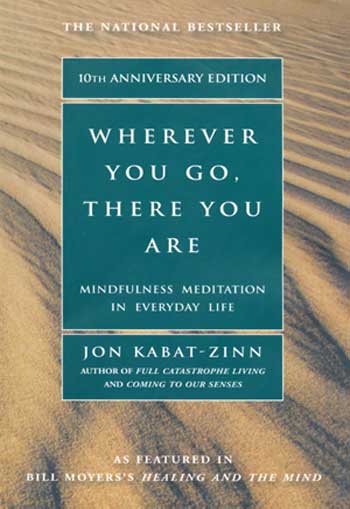 Mindfulness meditation is explored in-depth in this sequel from Jon Kabat-Zinn called Wherever You Go, There You Are. This meditation guide carefully instructs the reader on how to practice mindfulness, which focuses on simply "being" in and focusing on the here and now. This observational and healing meditation method will bring relaxation and focus to your daily life. Buy it here.
36. Original Buddha Board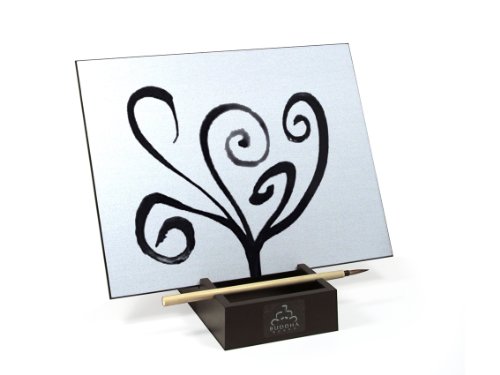 The "in the moment" Original Buddha Board helps you to absorb and focus on the here and now while you create artistic images that fade to reveal new perspectives and ideas every time you paint.
The Original Buddha Board includes a stand, board and brush, and is good for ages 3 and older. Find out more about the Original Buddha Board.
37. Tibetan Buddhist Prayer Bracelet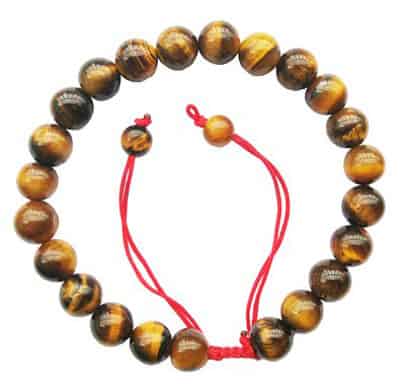 The Tiger Eye Gem Tibetan Buddhist Prayer Bracelet is splendidly crafted to create a beautiful prayer bracelet that will help center you in your time of meditation and reflection. Designed with gorgeous tiger eye gems, this bracelet has an adjustable knot that allows it to fit most wrists, and it comes with its own carrying bag for safe storage. Grab one here.
38. Cork Yoga Block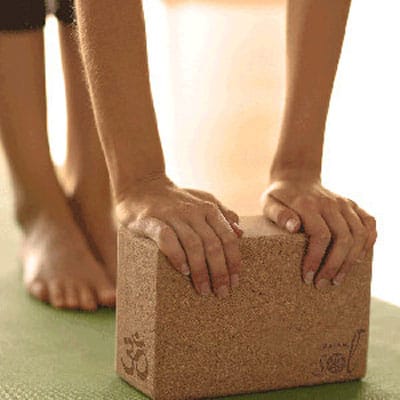 The Hugger Mugger Cork Yoga Block is uniquely designed to help support your spine when doing strenuous back bends and certain seated positions. The Hugger Mugger uses a dense but comfortable cork that gives a solid, stable support for any yogi. Hugger Mugger's cork material is made from 100% sustainable harvested materials and is built to last. More info here.
39. Himalayan Salt Lamp
WBM's Himalayan Salt Lamp is a natural and organic alternative to common ionizers. The heat generated from the bulb inside lets the salt release negative ions to purify the surrounding air. The amber glow from the lamp creates an ambiance that has a calming affect on the mind, body and soul (and makes a great addition to the night stand as this light color does not interfere with your sleep).
Even though there's no cold hard science-backed evidence that these lamps offer substantial health benefits, they are loved by holistic healers and common folk alike. If anything, they look awesome, natural, soothing and instill joy by aesthetics. Buy here.
40. The Life-Changing Magic of Tidying Up by Marie Kondo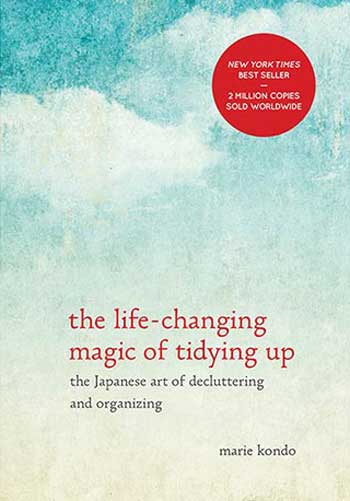 The Life-Changing Magic of Tidying Up by Marie Kondo explores the unique concept that de-cluttering your life can actually improve your mind's health. Using the KonMari method, Kondo teaches us to keep the objects that promote happiness and joy, and also how to get rid of the ones that don't, all while helping to promote a clearer state of mind through tidiness. Valuable advice such as keep things that spark joy or are useful, toss the rest will help you create room in your home and free up your mind as well. Learn from the master and you will find out how liberating decluttering can be. More info here.
41. Om Nava Shiva Tingsha Cymbals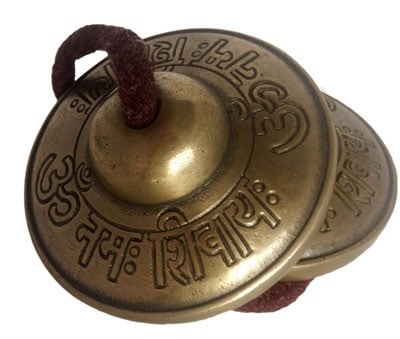 The "Om Nava Shiva" Tingsha Cymbals are beautifully designed with the Buddhist meditation chant "om nava shiva," which means "adoration to Shiva," engraved into shining bronze metal.This chant is used to promote healing for physical and mental ailments, and the cymbals' clear tone is long and lasting. Here's more about the Nama Shiva Tingsha Cymbals.
42. Audiobook membership so they can listen to their favorite zen gurus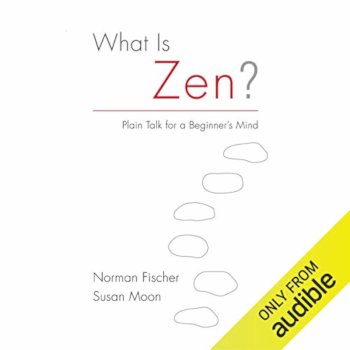 Colloquially, feeling zen means feeling relaxed, peaceful, being in the 'flow' state of mind. For instance by being captivated by a book. Who doesn't know that feeling of losing track of time and surrounding?
So what better gift than stimulating someone to experience the authenticity of being in the present moment by listening to their favorite books on Zen Buddhism? Easy and affordable by giving them an Audible Gift Membership. 
Listen to Alan Watts, Thich Nhat Hanh, Jiho Sargent, or Foyan (worth checking out if you don't know this author yet) in the form of an audiobook and leave the worldly, the material behind you for a while and get a glimpse of the transcendental truth of reality.
Did you know you can meditate to audiobooks? Listen carefully, breathe, visualize and the experience will light up. Learn to still that noisy mind and enjoy doing it, like if you were listening to good music. Check out this overview of Amazon's Zen Buddhism audiobook bestsellers on which title you deem most suitable.
Which zen gift idea did you like best?
Or are you looking for something else?
Share your thoughts below.
You may also like:
Last Updated on July 12, 2022 by Tyler