Last Updated on October 1, 2015 by hobbr.com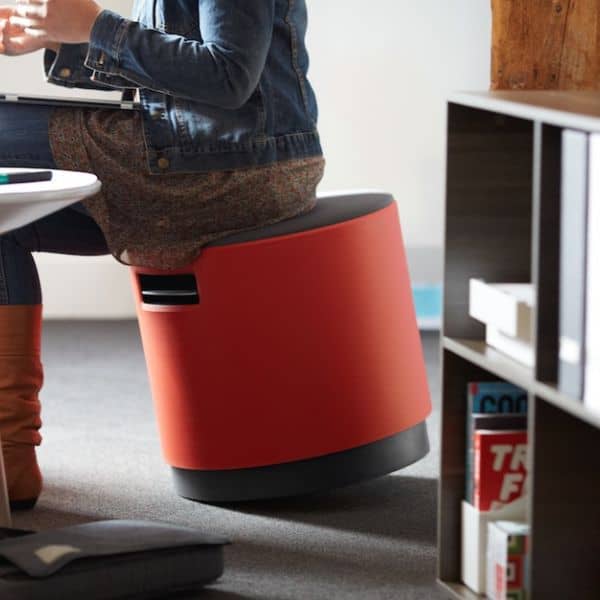 This brightly colored chair with its rounded bottom lets you swivel, tilt, wobble, rock, and turn, promoting movement while seated.
As it turns out, shifting from sitting in traditional office chairs all day is very beneficial. Buoy's absense of a backrest promotes an upright position. Ergonomy studies show that workers not only need support and comfort but also the ability to change position regularly. This is known to enhance blood flow.
Dynamic seating, allowing small differences in pressure in the intervertebral discs, is also theorized to stimulate metabolism. 
Designed to be used in offices and other collaborative working spaces it makes a great addition to homes too. Especially since it can also function as an ottoman.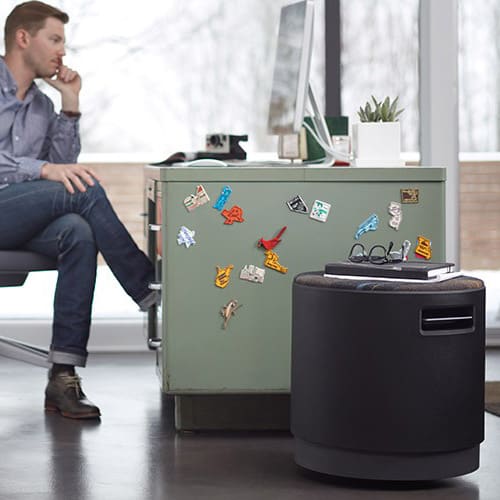 Its gas-lift mechanism and integrated handle allow for easy height adjustment as well as portability.
Buoy is lightweight and designed and produced by turnstone, a Steelcase company that focuses on modern, on-the-go lifestyles.
Click here for the best active sitting chairs currently available.