Last Updated on January 11, 2017 by hobbr.com
You hit the snooze button once, and suddenly it's 8.15am. You've got a meeting in 45 minutes, the kids are running late for school, and….wait, is that a zit?
Sometimes it can feel impossible to squeeze beauty into your busy morning routine before you leave the house. But with these time-saving tips, you can beat the clock and still have time for breakfast.
These gadgets will help you save time in the morning whether you're working long hours, chasing your kids around, or simply want an extra ten minutes in bed.
Dry and style your hair simultaneously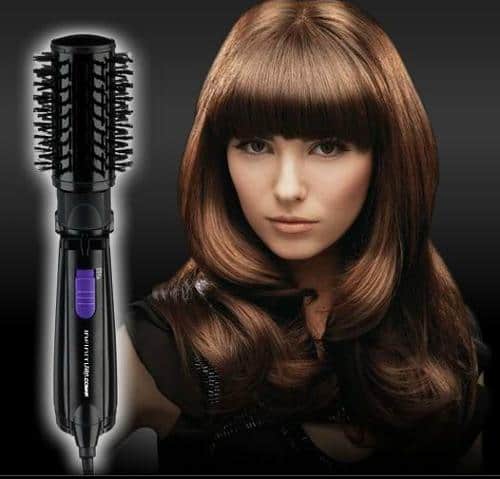 Blow-drying your hair is a time-consuming job, and to do it right you need two hands. The Conair Infiniti Pro styling brush uses heated bristles to dry your hair while also styling it, saving you time in the mornings.
With six different heat settings, up to 200oC, you can use a cool setting for a gentle wave or the hottest for crisply-defined curls. The bristles emit negatively-charged ions to tamp down frizz and reduce static.
And if you're prone to forgetting things while you're rushing out of the house, you'll be glad to know that the heating element has an auto-off safety feature.
Skip that hasty first cuppa: brush with energy boosting toothpaste instead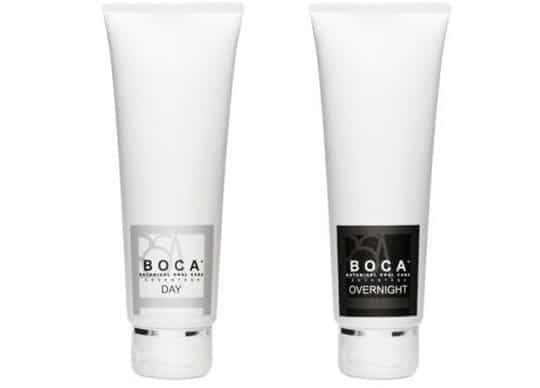 Need your coffee for that caffeine shot but lack the time to make your own, let alone stand in line at Starbucks? Energy-boosting toothpastes contain caffeine which absorbs through the gums as you brush, helping you to shake that morning grogginess.
Some formulations also have herbal extracts like ginseng and guarana to give you a natural zing. Boca toothpaste, for instance, comes in a day and night variation; different ingredients, different impact.
Skip lotions, use spray instead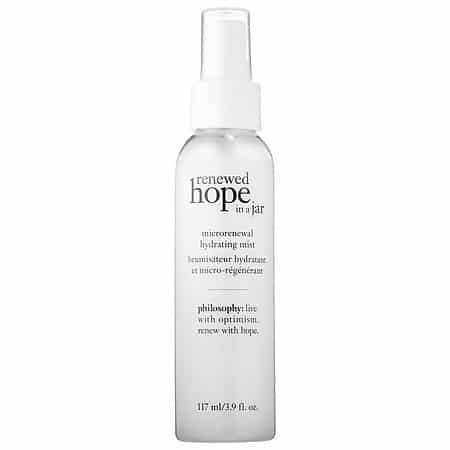 Instead of using lotion on your face, use a hydrating mist. Mists are easy to apply, quick to soak in, and they don't leave you with sticky fingers to wipe off. While your mist is drying, your hands are free to do something else.
And to save time with makeup application, swap your primer for a setting spray. Primer locks your makeup in place all day, but that five-minute drying time is a drag. Setting spray does the same job in a three-second misting. You can even apply it before your base has finished soaking in.
Check in while you make up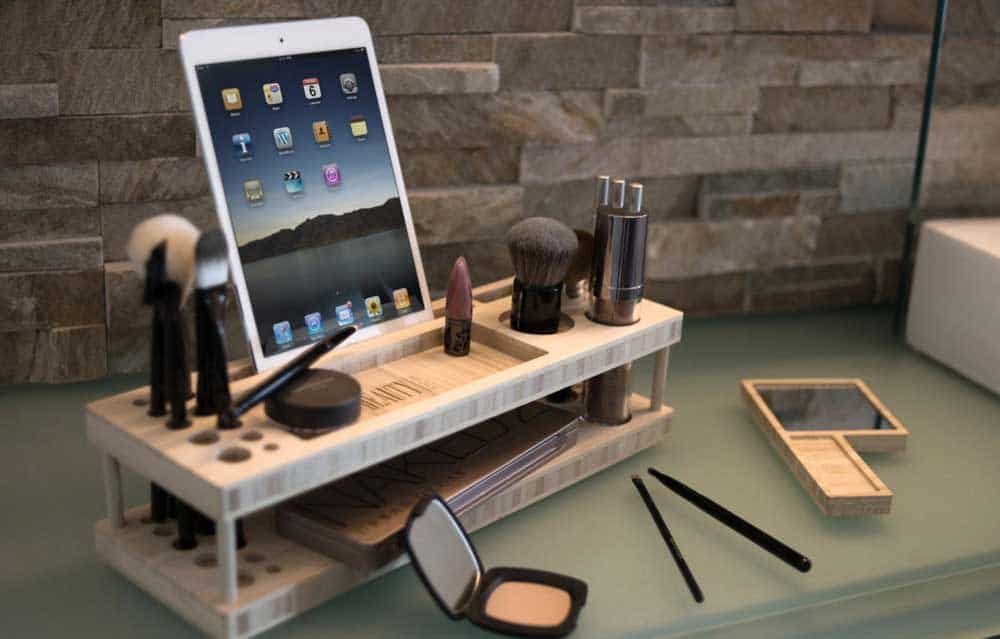 You probably check your phone as soon as you wake up, and the more demanding your job the more likely you are to be on call at all times.
As well as the brush slots, hand mirror, and sorting tray, the Taylor Makeup Organizer features a slot at the back large enough to hold a tablet. So while you're doing your makeup, you can multi-task by watching the news or checking your messages.
Save time with multitasking make up products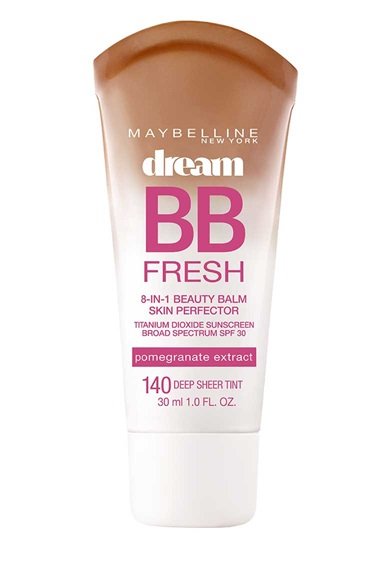 By using a single product for several purposes, you cut down on time spent rummaging around in your makeup bag. And if you're really running late and need to do your makeup on the train to work (come on, we've all done it!), it means fewer items to carry around in your handbag.
BB cream is your best friend for morning timesaving. SPF, moisturizer, foundation: this cream replaces it all. Go for neutral shades and you'll be surprised how far a single product can stretch. A pink or red stain can double as lipstick and blush. Choose a brown mascara and you can use it to define your brows as well.
A multi-purpose cream stick like Nars The Multiple can work for cheeks, lips, and eyes – choose a bronze shade for the most flattering look around your eyes.
Cheat your way to flawless base
If you prefer a full face of makeup, there are a few gadgets out there to give you an even base with less trouble.
Airbrush makeup was once the preserve of professionals, but a new generation of spray-on fine mist foundations is easy to use at home. Simply mist onto your face for a smooth base without blending.
Alternatively, the Color Me is an applicator that uses ultrasonic technology to apply your base smoothly.
Color Me works with powder, cream, or liquid foundation: simply tap a little onto the sponge and let the machine do the hard work. It vibrates 250 times a second to give you the kind of flawless finish that would take forever to achieve with your fingers.
Save time on your nails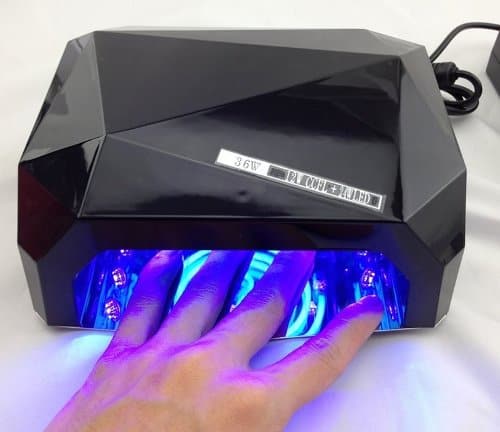 A gel manicure is time-consuming to apply but gives strong, shiny, chip-proof nails for a fortnight or more – no more having to touch up before you leave the house.
Until recently, the only way to get a gel manicure was a salon trip – and who can spare time for a professional manicure? With a home UV lamp, you can do your own nails in a fraction of the time you'd spend at the salon.
If even that seems too time consuming, then try a 3-in-1 nail polish that combines base, color, and topcoat into a single swipe. These polishes are specially formulated to give you high-pigmented color without staining your natural nails, and unlike gels they come off easily.
Note: the Cover Girl Continuous Color 3-in-1 Polish appears to have been rebranded as Outlast Stay Brilliant Gloss.
Use a shower timer that shuts off automatically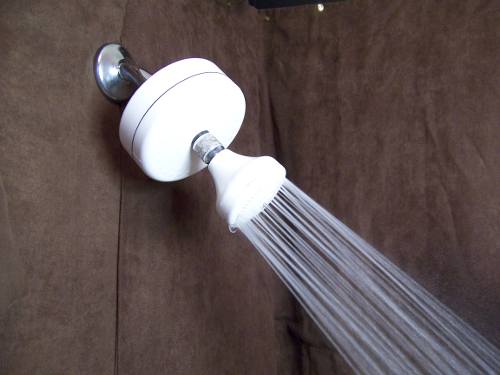 It's easy to do. You step into the shower for a quick two-minute blast….then suddenly you've been in there for half an hour, relaxing in the warm steam and losing track of time. The Shower Manager allows you to pre-set a shower time of 5, 8, or 11 minutes.
You get a beeping reminder 60 seconds before the end; once your time is up, the water flow cuts to 2/3 of its strength. It leaves enough water pressure to finish rinsing yourself off, while making the shower just unpleasant enough that you want to get out.
Save time while you moisturize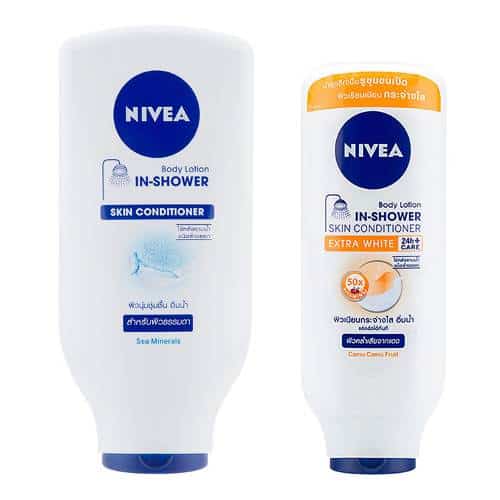 Putting on body lotion in the morning is a pain: you can't get dressed until it sinks in, it makes your hands too slippery to grip a coffee cup, and you leave a greasy slime-trail everywhere you go.
But if you're dry-skinned, skipping your daily lotion probably leaves you looking like a lizard by 10am. A new breed of moisturizers are designed to soak in super-fast.
Nivea's In-Shower moisturizer goes on like shower gel and rinses off to leave super-soft skin.
Vaseline's spray moisturizer delivers a fine mist of hydration with no need to rub in, and the aerosol can be used upside-down so you can reach every part of your body.