Last Updated on February 7, 2015 by hobbr.com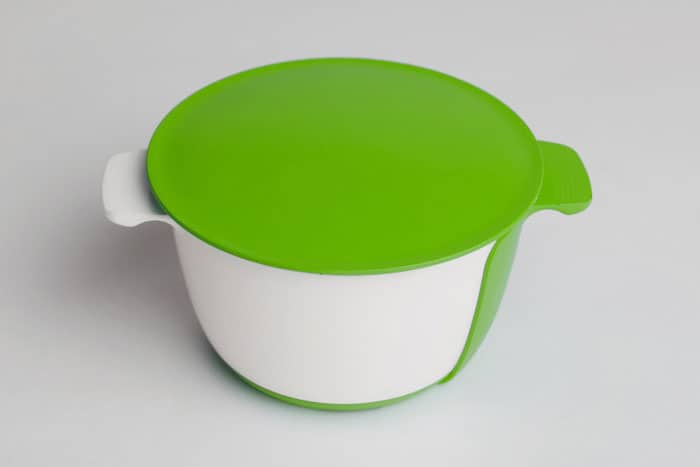 Chances are college students, travelers, office workers, urban nomads, game addicts, and minimalists will all fancy this new product.
OneBowl lets you store, cook, strain, and eat all in the same container. Needless to say this safes you a lot of dishes as well as cabinet space (or backpack space, in-game time, or visual clutter)
OneBowl lets you store your food in the vessel you cooked it in. Has a snap on lid and built-in strainer that activates upon twisting its handle. It comes apart for easy cleaning,
The BPA free, micro-wave suitable bowl allows for convenient cleaning of fruit and veggies, helps avoid soggy cereal and cook the perfect mac and cheese.
We like the idea because it allows for easily and quickly cooking simple yet affordable meals. And expert cooks know those are often the best.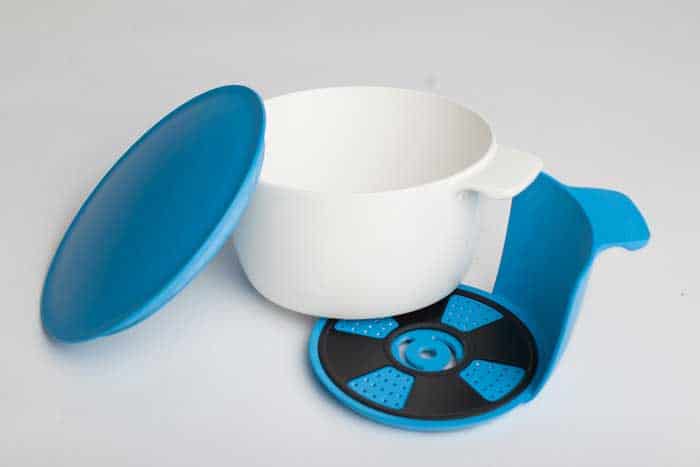 What's also great (actually it's a must according to our standards) is that it is made of a stain resistant poly carbonate blend of plastic.
Cooking those extra spicy egg and rice dishes or chili invested sate sauce with green beans (yes in that order and proportion) will be a picnic. The versatile OneBowl will ensure we can eat our favorite dishes more often. Nom nom nom.
Often, when reheating leftovers, you add some water to prevent drying out and cooking it more quickly. Thanks to the handy straining feature this is now a breeze. Steaming veggies, (which leaves more nutrients than cooking) is also very easy.
The last, but certainly not least, with OneBowl you will not risk burning your hands while grabbing your hot bowl from the microwave.
Head over to Kickstarter to get yours. $20.
More useful kitchen tools.