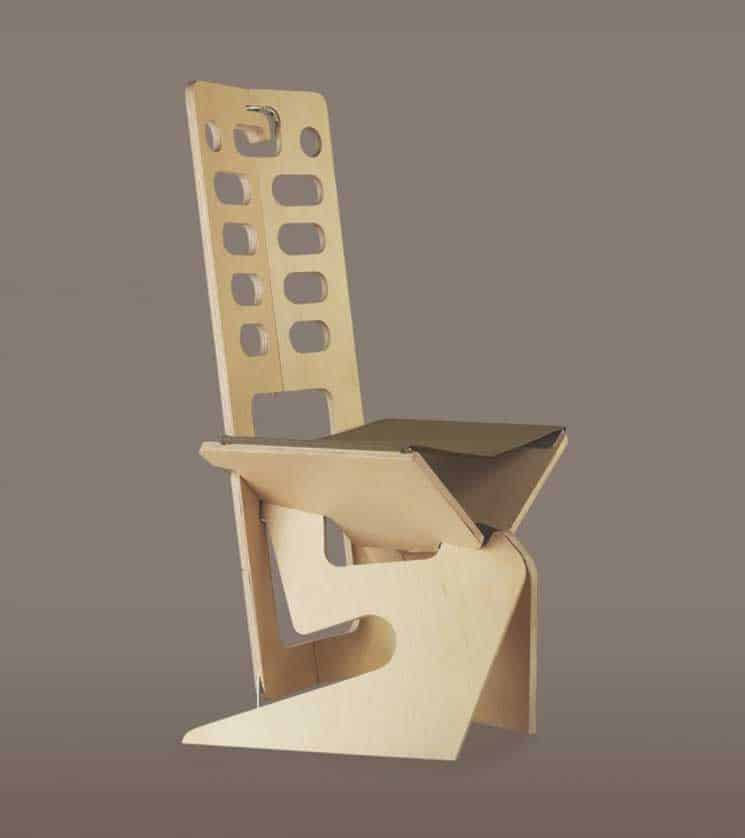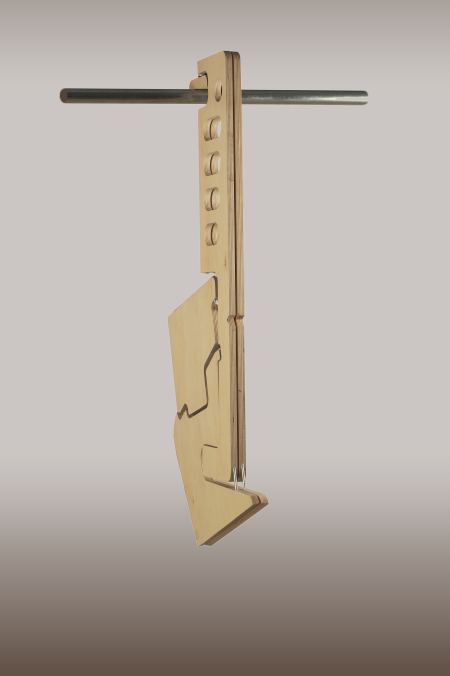 Foldable furniture is hip in these times of flexible, mobile, minimal living. Folding chairs are of all times, the earliest known example dates back to ancient Egypt.
Because of recent, renewed interest the most beautiful and functional designs pop up.
The Maya dining chair is such a highly practical and stylish piece that will fit in spacious as well as confined spaces.
Maya is designed by Alexander Gendell, a Manhattan based architect, and inspirator of Folditure.
This elegant chair, with its robust patented pyramid folding mechanism, is constructed of Birch plywood and sports a sturdy outdoor mesh seat.
Maya will be available in four colors. Available for online purchase starting July 1, 2014.
Take a closer look at Folditure.
More innovative (home) office furniture here: the 15 best active sitting chairs. 
Last Updated on October 1, 2015 by Tyler