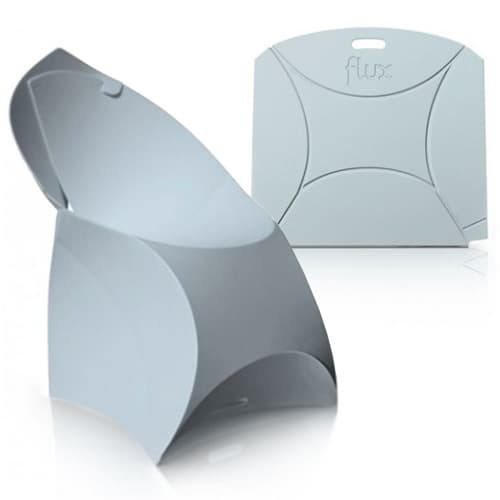 Ever seen a folding chair that looks this elegant? Not only can it be folded and unfolded within 30 seconds, it has a handle for easy carrying too.
Weighing just 10.6 pounds the weatherproof Flux chair does not only make you the hippest person at that camping trip.
It's also a great solution for when you are living in a small place and  have some guests come over. It's quickly folded and easily stored.
Because Flux furniture is super flat it's very easy to transport. Ever thought you could fit 121 chairs in a Mini? With the Flux you can.
Made out of firm polypropylene, an extremely durable plastic, this beauty holds up to 352 pounds.
The company that brings you the Flux chair also has counters, tables, tablet towers and more. A great and environmentally sound solution for conventions and other events.
See also these 15 active sitting desk chairs.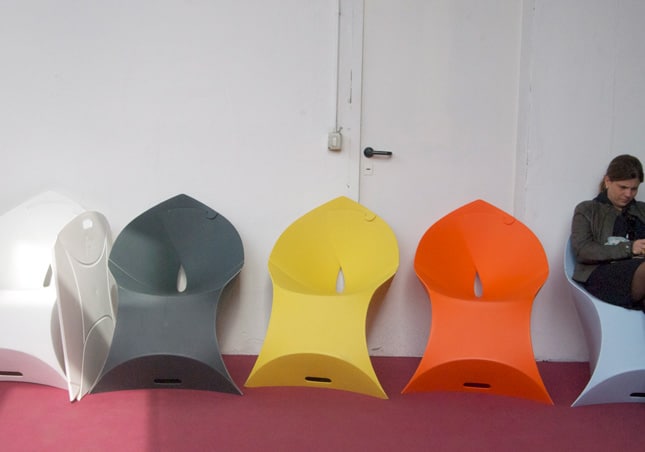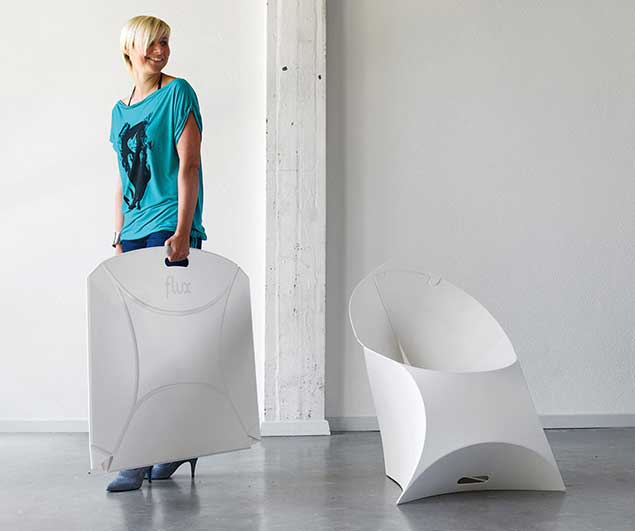 Last Updated on October 1, 2015 by Tyler