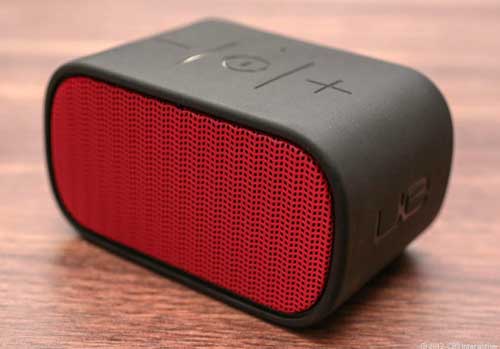 This portable Bluetooth speaker is very compact yet still produces a good sound quality. The Logitech UE Mini Boom has a built-in rechargeable battery, a line input, and ruggedized design and can be used as a speakerphone.
Two Mini Booms can be connected wirelessly together in stereo via the UE Mini Boom app. According to the people at The Wirecutter (you know, that place where they take product reviewing to whole new level) this is your best pick when looking for a speaker that's really portable.
Weight: 301 g. Size: 3.9 x 3.3 x 6.3 inches. Available in black, green, and red.
Alternatives
If bass is more important to you than portability, you would want to take a look at the UE Boom or Bose's Soundlink Mini. The latter wins in terms of bass and has a rugged aluminum build. The UE Boom has more features such as a 360 degree sound output, clear speakerphone sound, micro-USB charging, water resistant, and longer battery life. Visit Gadgetmac for a very detailed comparison.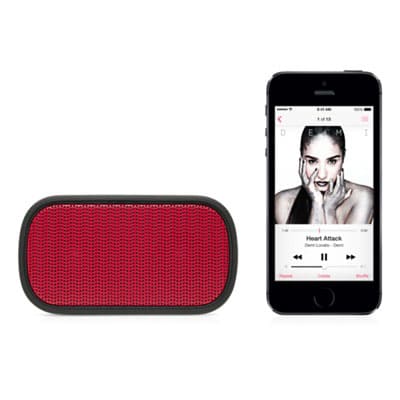 Last Updated on March 28, 2014 by Tyler