Last Updated on July 9, 2014 by hobbr.com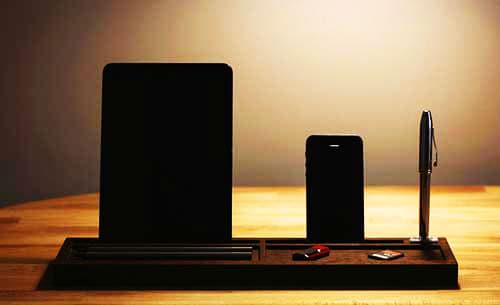 Unclutter your desk with this simplistic desk storage and tablet & phone stand combo.
Deskpal also provides room for pens, notes, SD cards, USB sticks and other essentials.
The pen holder is filled with wool filt to keep different sized pens stand up.
Deskpal is stylish and each piece is unique. The display dock fits most phones and tablets.
Available in two types of timber, warm and blackened Torrified Ash and light and rich Tasmanian oak.
Hit the link for 6 more trendy wood desk organizers.