Last Updated on December 9, 2014 by hobbr.com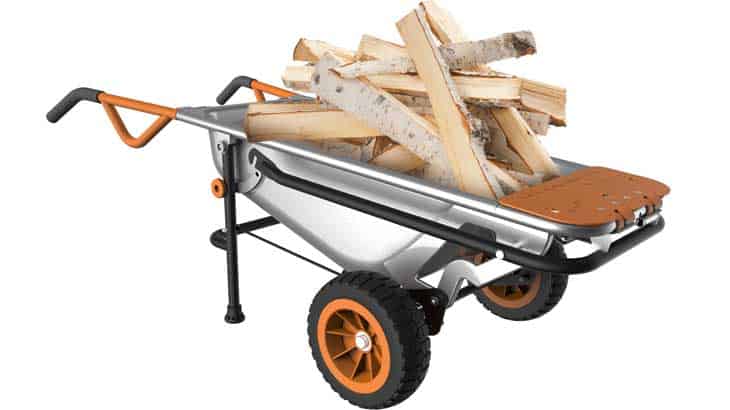 A true multifunctional workhorse, this isn't just a wheelbarrow. The innovative handcart doubles, uh triples, as a dolly too. No that doesn't even do it justice since it's a 8-in-1 all-purpose carrier, lifter, and mover. Very useful when you have a big garden or lots of things to haul around the home or lug across the business.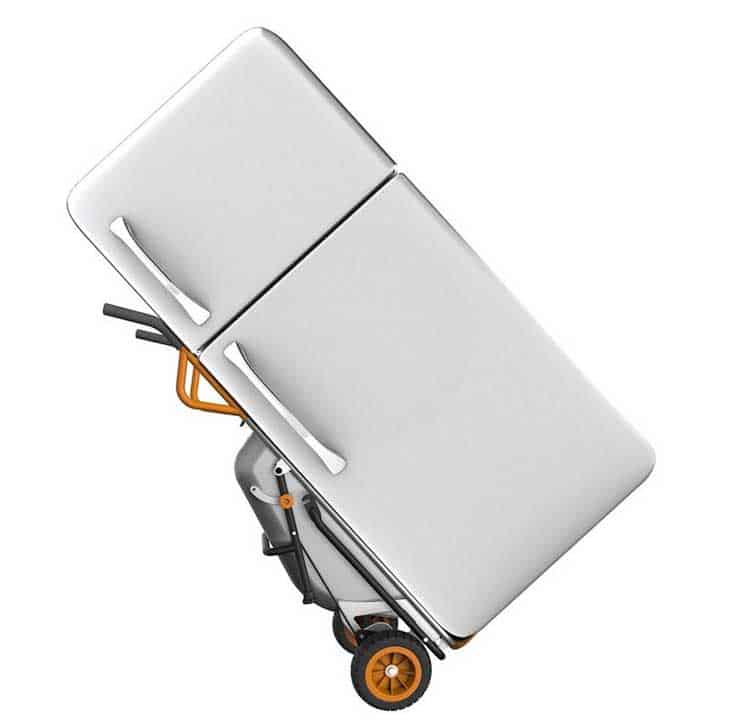 Are you moving? Need to get your old refrigerator out of the home? Or bought a new plasma TV you need to bring to the living room? No more lending or renting a dolly. You can easily transform your wheelbarrow into a handtruck. The clever design reminds us of the Tipke Foldit collapsible cart we wrote about a while ago.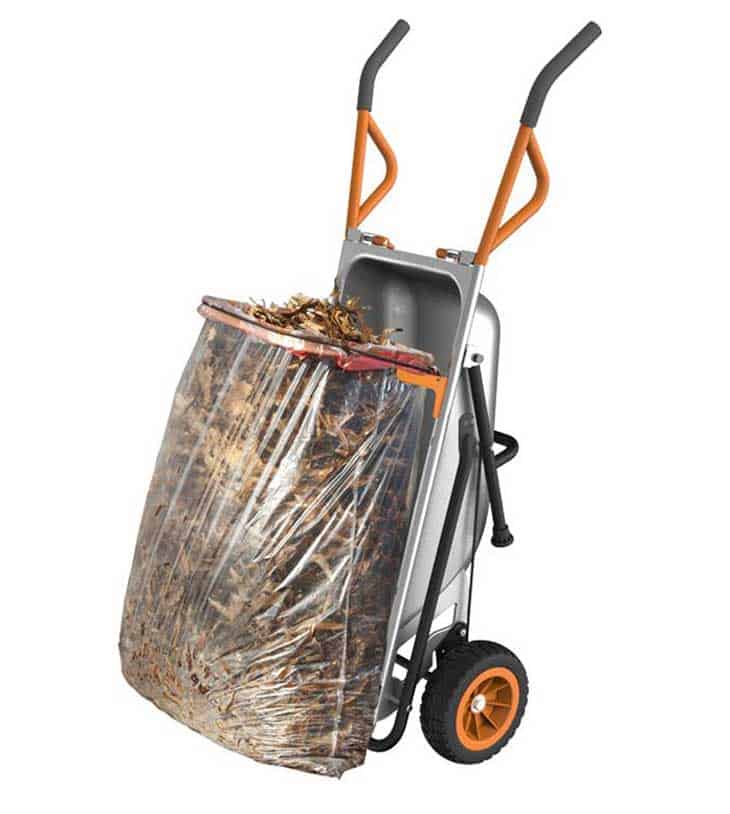 The Aerocart features a bag holder that holds lawn and leaf bags while you do the gathering. The times that the kids had to hold up the bag, messing around, throwing leaves at each other while dropping the bag are over. However such practices were fun, the Worx solution adds a whole lot to efficiency. Which is worth something too right?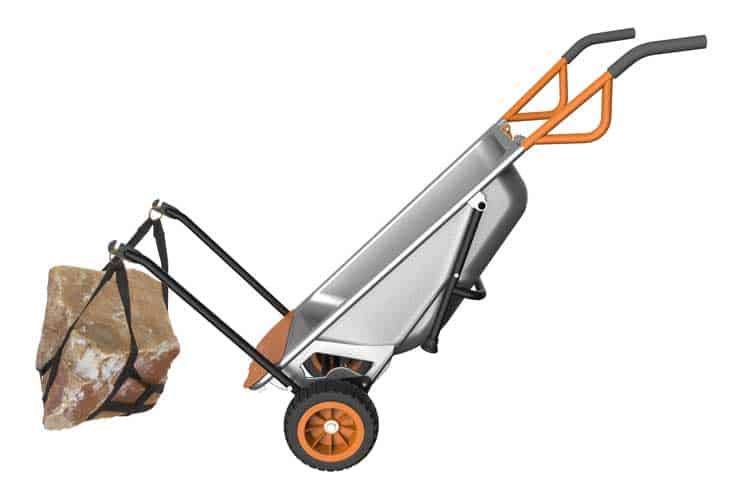 If the hand cart doesn't cut it you can fold out the extension arms for the really bulky items. Or you can carry rocks (with the mesh sling), christmas trees, relatively big potted plants, the rabbit hutch or whatever you need transported.
This versatile beast makes us wonder. Why should anyone buy a plain wheelbarrow anymore if you can get the WORX Aerocart Multifunction Wheelbarrow?
Well, there's a downside to all this. The dolly strap, sling, and web net configurations are limited to 80 pounds. Make sure to know how heavy the loads are you want to move around. For truly heavy loads this may not be your best option.
If you're doubting the Worx will be for you this remark by reviewer may be useful to you:
"Its overall variety of features won me. It does more things better than my big wheel bicycle cart, my 3 specialized hand trucks, or my HD double wheeled wheel barrow alone."
Find out more on Amazon.