Last Updated on December 9, 2014 by hobbr.com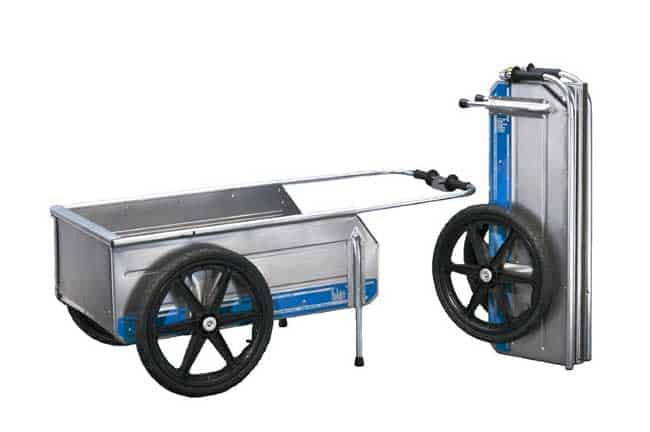 Weighing just 33 pounds this lightweight collapsible cart will let you haul almost 6 cubic feet of cargo at a time. Done hauling op to 330 pounds of load? Just fold it flat to a 9.5″ by 41″ compact sized shape and store it without using up your valuable shed space. Or take it with you in the trunk of your car.
The Tipke Foldit cart, constructed out of rust and corrosion resistant marine-grade aluminum, is designed for use in marine environments. Originally meant to help you carry gear on and off boats.
This cart is ideal for all kinds of yard work or work on construction sites too. Whether you want to dump or haul soil, dump mulch, leaves or debris, hauling fire wood, its big 20″ inch airless wheels never go flat and it's very easily maneuverable.
If you plan to tow the cart with a bike, there's a trailer hitch available too.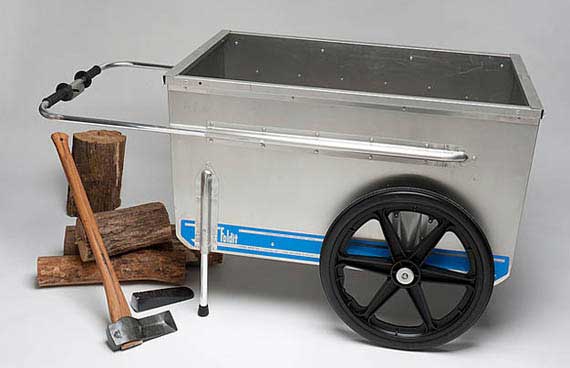 Hit the link to check it out on Amazon. It's about 30 bucks cheaper over there then at Garret Wade.