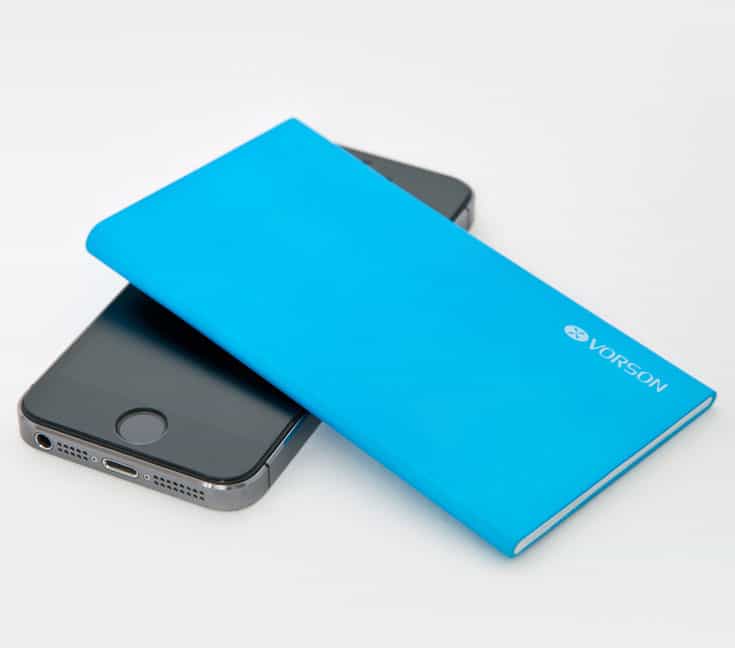 Some backup batteries may be smaller but Vorson's Bookmark is the thinnest of them all. This ultra-thin external backup carries 2,500 mAh of power so you can ensure your smartphone will still function after its own battery has died.
The Bookmark with its 4.7 millimeters is rarely thin which makes it very easy to carry with you in your bag or pocket. In fact, it's almost half as thin as the iPad Air. Which by the way, it has sufficient juice to charge as well.
Easily check how much portable power is still left by touching the battery meter. The Bookmark has a shockproof housing available in four colors.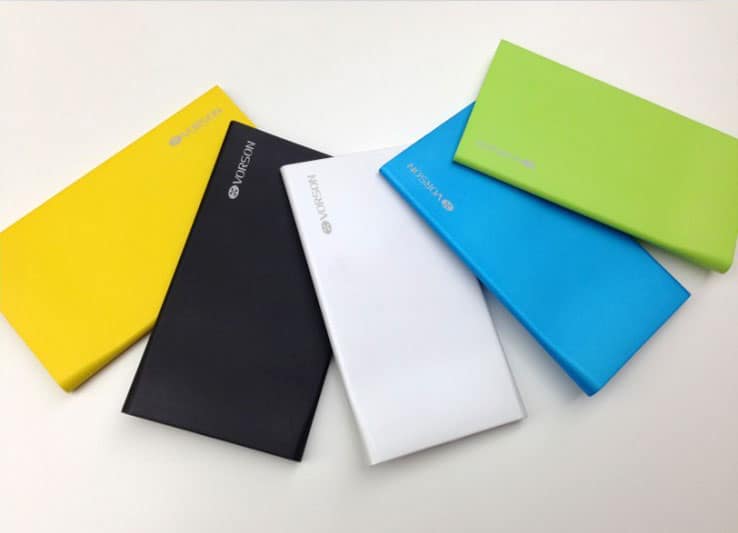 Get yours at Vorson.
Last Updated on April 28, 2014 by Tyler