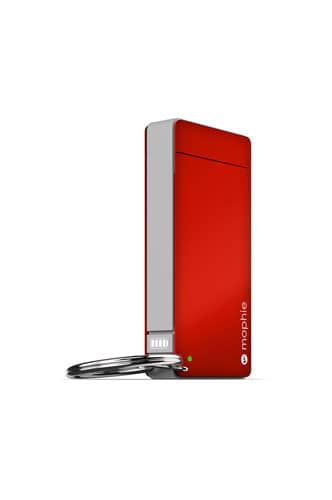 You need an external battery pack for your iPhone (who doesn't?) and you don't want a case around your phone.
You don't feel like carrying a bulky power station with you either. Then the Mophie Power Reserve might be the best smartphone energy backup solution for you.
The Power Reserve is a small, sleek, and lightweight external battery that you carry on your keychain. Weighing about 2 ounces this tiny device powers your iPod too.
It offers 1350mAh of reserve power in a package roughly the size of a match box, a very thin one for that matter. (Exact measurements: 1.50″ X 2.84″ X 0.56″.
It is quickly and easily detached from the keychain to charge and has a LED indicator to monitor charging status and battery life.
Get the black version now at Mophie or pre-order a red or white one.
Last Updated on April 11, 2014 by Tyler