Last Updated on August 25, 2015 by hobbr.com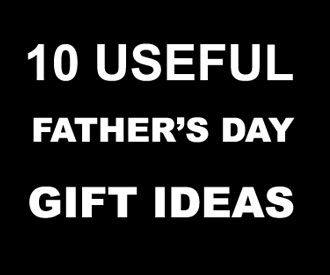 These 10 useful father's day gift ideas for 2015 are for real men. Manly fathers who don't need facial moisturizing lotions, manscaping kits or frappucino makers.
Presents for dads who don't fancy overly machismo stuff either. Gear and gadgets just have to be practical. Functional sturdy items from authentic, long-lasting materials that do what they are made for.
Stuff that isn't a waste of resources and labor but makes a father's life a tad bit more convenient, fullfilling or interesting.
These no-nonsense gift ideas are directly related to a father's core business namely, taking care of himself (and his family), drinking coffee and beer, fixing stuff, starting fires, watching sports, and grilling and cooking tasty and healthy foods. Gifts that will make other men slowly nod in admiration.
Father's day gift idea for the health-minded dad (or family)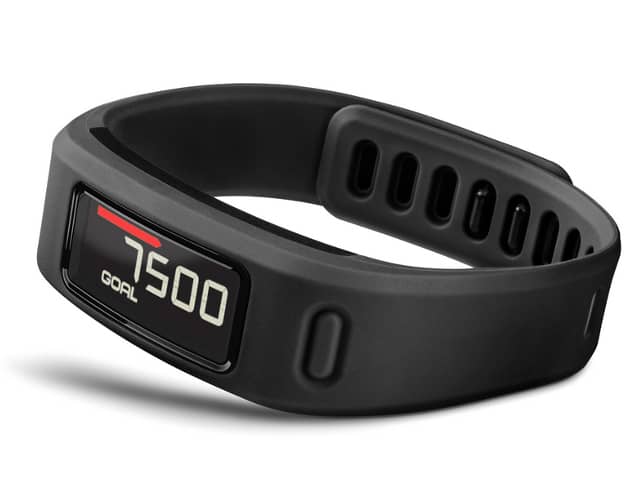 You don't have to be an early adopting dad or a avid athlete to benefit from the perks of a fitness tracker. There are abundant reports of people who have been using them for a while stating these gizmos are life changing.  One of the things that makes a wearable so valuable is that you can see a clear connection between exercise and food.
"I learned that on days I took at least 13,000 steps, it didn't matter what I ate, I lost weight every time".
Such insights may motivate to setting your goals higher,
"It's much easier for me to go walk a bit more than to deny myself that chocolate bar."
Also a better perspective on how much sleep you actually get helps people change their habits. Tracking how many steps you make a day, how many calories you burn, how much sleep you get may be a huge eye-opener. We always think we have a clear view on how we live our lives until we are facing a mirror.
So if father is health concerned or just likes to focus on his wellbeing, a fitness tracker may be the perfect gift.
With all the different wristband trackers on the market it may be a pain to choose especially since the perfect fitness tracker does not exist. Luckily there are the hardcore product reviewers at The Wirecutter who have precisely examined the most popular wristband fitness trackers available.
Their recommendation, the Garmin Vivofit. $129.99
Father's day gift for the independent espresso craving father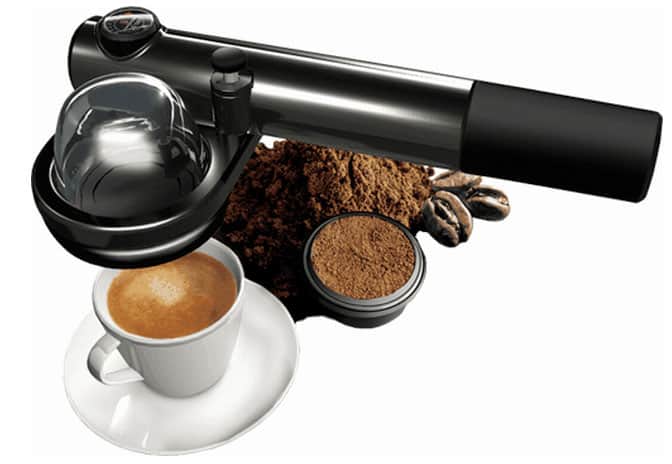 What's more annoying than standing in a way too long line to get an overpriced Starbucks espresso? Their espresso's are not that good but there's something more principally wrong with that image.
Evolution has primed men for thousands of years to hunt and kill, to be self-sufficient. And now what? Standing apathetically in line, waiting like sheep, to be granted to buy an inferior coffee is just derogation of manliness. Man up dads, find a quiet spot in the urban jungle and make your own espresso with Handpresso.
With a Handpresso portable espresso machine papa can couple quality to mobility as the makers like to say. We want to add independence to the mix. Get it here.
Father's day gift idea for the gadget-packing, uncluttering father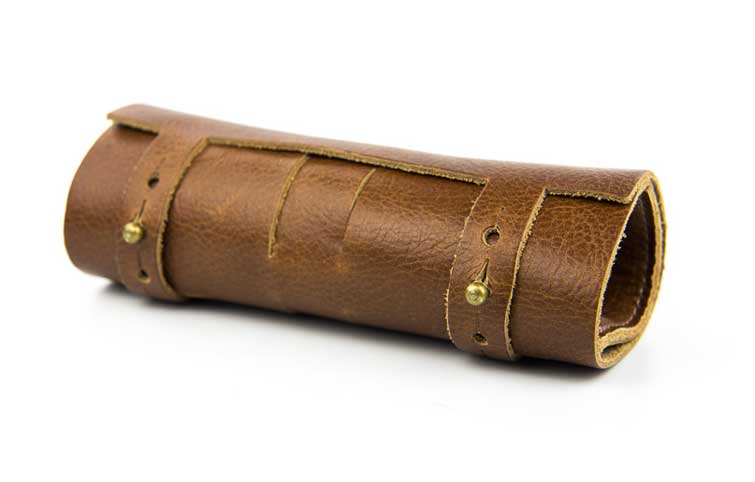 It seems like our modern electronic day and age has resulted in carrying more instead of stuff with us. The paperless office hasn't brought us less paper and on top of that we are saddled up with styluses, charging cables, USB sticks, and headphones.
All of those in addition to the traditional pens, markers, a spoke wrench, solder, lighter, keys, bottle opener and knife men already had to carry around. Admitted, pop doesn't have to carry his bow and arrow and flaying knife with him but nevertheless it's needless to say that organized daddies will want a clever solution to this chaos.
igging through a bag to retrieve that elusive cable or those entwined earphones isn't the most machismo image. It may not be of the magnitude of holding a lady's purse in the mall but such actions should be limited to a minimum. If only for dad's own convenience.
Clever solutions such as the
Cordito cable organizer
are invented for a reason. This leather cable wrap is perfectly suited for his everyday needs. It lets him keep all his everyday cables and cords in place. Roll it up for transportation, roll it out when stuff is needed.
Father's day gift idea for the DIY father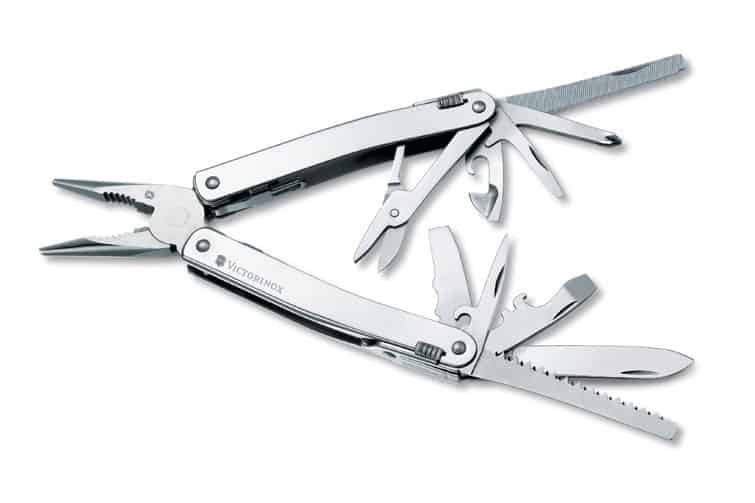 You can recognize a true man by his gear. Men need to be able to fix things at their home base as well as when on the go. What's better for ad hoc reparations than the apex among multitools, a Leatherman or Victorinox.
Some fathers may want a smaller, less bulky tool that easily fits in a pants pocket. Others will want a larger tool that feels heavy and solid to grip but preferences aside, this 27 function pocket tool is durable, easy to carry every day, and probably the best multitool on the market today.
Made out of carefully selected hardened stainless steel this a favorite among trusted multi-tool brands for its perfect combination of strength, corrosion resistance, and most important, ease of use.
Looking for a more affordable option? The Leatherman New Wave is the one to get.
Get the Leatherman 830039 New Wave Multitool at Amazon. $71.03.

Father's day gift idea for the fire starting father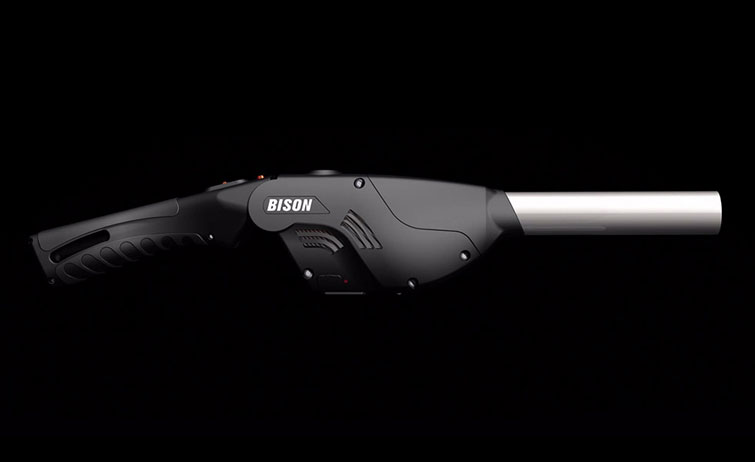 Fire is primal. Flames scorch and char, tantalize and mesmerize. Fire brings warmth, light, safety, cooked food, comfort and cozyness. Starting and controlling it is a symbolic and essential task fathers performed since man discovered how to control it about (roughly) a million years ago.
Real men know how to spark a fire with two wooden sticks but also convenience can be a bliss. Why hassle with stone age techniques if modern technology offers convenience.
The pinnacle among firestarters is the Bison Airlighter. Blasting a 4 inch, jet powered flame that flares in a 2,600 degree angle it will allow any father to light any fire under any circumstance.
Wind or moist will not hold him back, coals and wood are set on fire without lighter fluid (which sometimes leaves a nasty taste in your meat) making it a great tool for starting the barbecue.
Its integrated fan then blasts oxygen, stoking the starting fire into an inferno. The Bison Airlighter sports a LED flashlight, USB charger port, has an adjustable grip, and of course, a bottle opener too. Runs on batteries or affordable butane gas. Has a safety lock too to keep children safe.
Get it here. $99,95
Father's day gift idea for dads with bulging pockets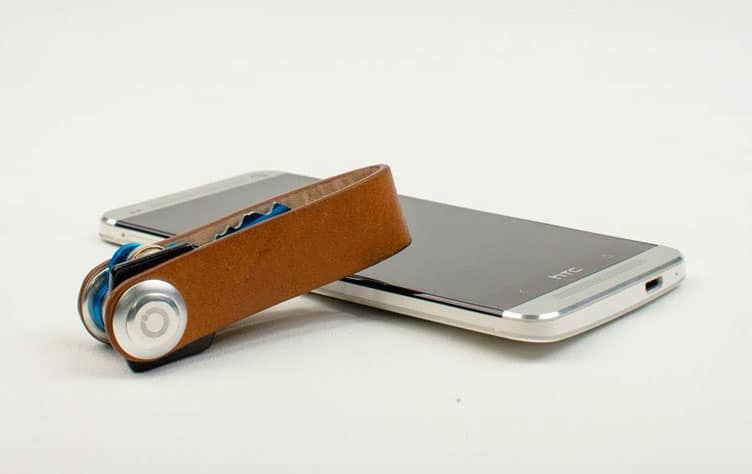 Walking around with a bulky keychain like you're the warden of a supermax prison is passe. Minimalism reigns supreme, also when it comes to key carrying.
The stylish Orbitkey key organizer helps pop slim down his keychain saving him space in his bag or pockets. Also nice, this nifty gadget puts an end to scratching his phone too. Not to mention that rattling noise.
This gift will allow for a more convenient way to hold his keys when jogging (if that's what he's into). Orbitkey fits very nicely in your hand when opening locks and a usb stick and bottle opener are optional.
Available for pre-order only. From AUD $ 29.00
Father's day gift idea for beer popping pops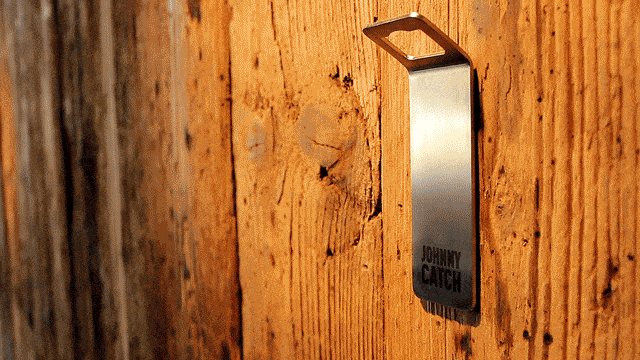 Opening beer bottles is men's first nature. It's one of those manly tasks that are performed instinctively, clearing caps however less so. Especially after a few ales, the attention for tidyness deteriorates often resulting in a room dotted with bottle caps. Not to mention the increasing urge to savagely pop those caps.
The Johnny Catch is a magnetic, wall-mounted bottle opener that not only allows for the smoothest way of opening a bottle. It also gathers those caps that would otherwise end up all over the place. Just pop the top and the cap drops below, clinging to the device. A useful and attractive innovation that will be appreciated by pops and moms alike.
Johnny Catch is handmade out of stainless steel sporting an ultra-strong magnet inside. Father will have to be patient though since Johnny Catch is currently being funded on Kickstarter. (Delivery June 2014).
Folding barbecue set for outdoor grilling fathers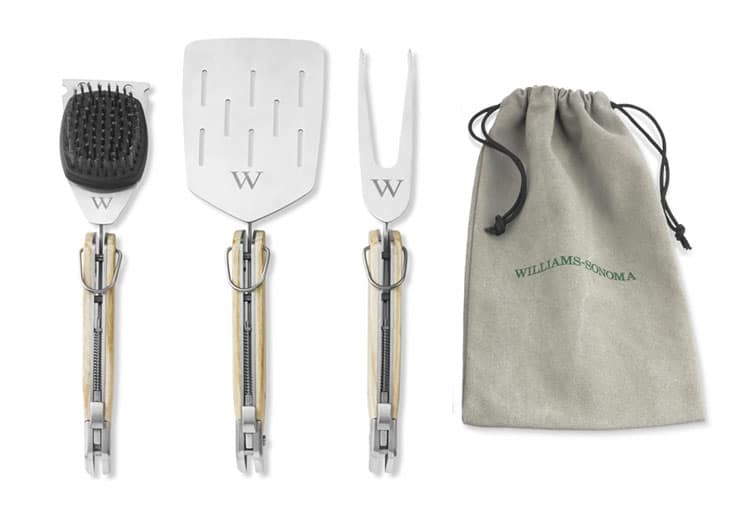 Summer is coming and since stylish portable grills are abundant, a high quality utensil set is a must-have. Dad having to use his hands or some forks he grabbed from the kitchen drawer to turn over those porc sausages on his foldable design grill is a bit ill-suited don't you think?
Williams-Sonoma's Folding BBQ Tool Set are space-efficient utensils that will match most stylish barbecues. The canvas pouch contains a foldable spatula, grill fork, and grill brush, each made with a sturdy wooden handle and durable stainless steel hardware.
The wood-handled brush features a stainless-steel scraper and stiff steel bristles which help pop scrub the grill clean without much effort. After all, no dad likes hard labor with a full belly.
Get it at Williams Sonoma. $50.
Father's day gift idea for the aspiring beer brewing father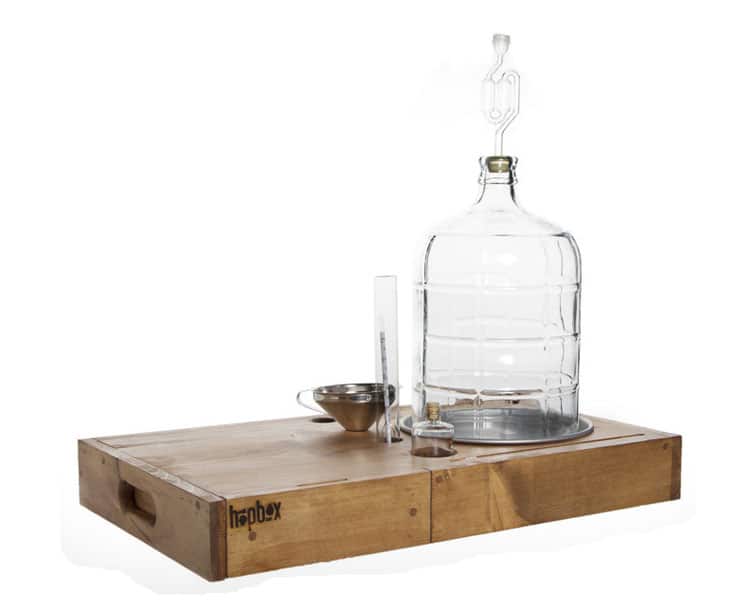 Craft beer is hip but contrary to many hypes this is no fad. Beer is one of the basic joys of life and a small-batch home brew kit such as this Hopbox makes brewing your own beers more convenient and fun.
The advantage of this kit, apart from its looks (it looks awesome don't you think?) is that it is far from bulky and rather handy. It's got all you need to brew housed in a stylish wooden crate with storage for all the tools you'll need including a a syphon, a hydrometer, a stopper, a funnel, an airlock, a thermometer, a cleaning brush, tubing, and more.
Hopbox also comes with an instruction manual, brewer's log, and more than 25 recipes. You can choose from multiple sizes, capable of brewing one to three gallons of beer in just two weeks.
Now available for pre-sale at Kickstarter. More info at Hopbox.
Father's day gift idea for the bike commuting, coffee addicted father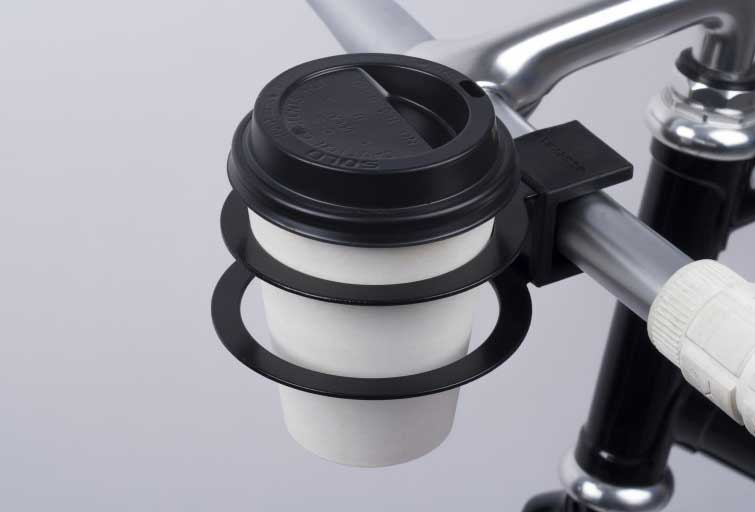 Time is very limited in the early morning but drinking coffee, especially for that extra kick on the bike to work, is essential. And because most fathers are not that acrobatic, easily keeping coffee in one hand while safely maneuvering through dense urban traffic, a cup holder is can be a lifesaver.
The Bookman cupholder is a well designed two ring cup holder that will take some stress out of the early weekday morning. It clamps firmly on any bicycle's handlebars. The cap prevents pops from splashing himself in the face when hitting potholes in the road.
Get it here. €29