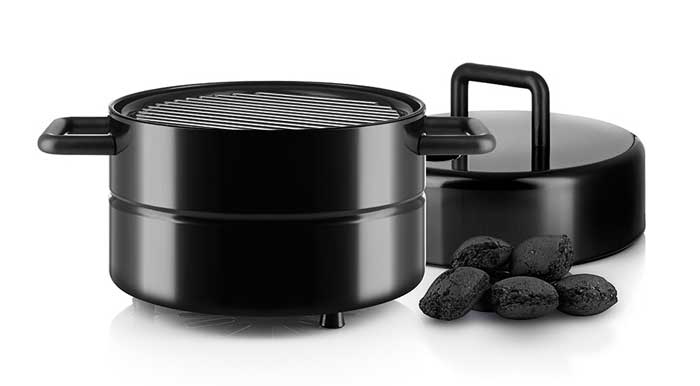 Grilling is one of those activities that not only bring joy, it appeals to our primal soul. This appeal may be slightly stronger in men but it's probably safe to say that the comforting presence of a little fire and the scents of fresh grilled foods suits everone. Therefore we'd like to state that grilling as an activity should be taken seriously and be performed as much as possible. That's why a well-designed, portable grill such as the Eva Solo is such a valuable posession.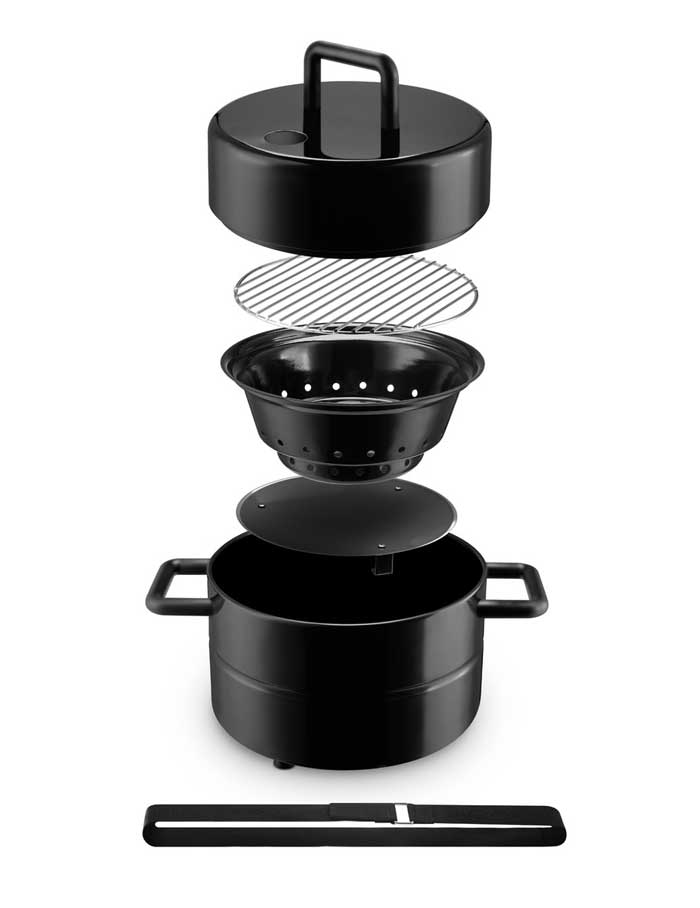 A few other truly portable bbq's exist, but this one certainly is the most handsome of them all. The To Go Eva Solo grill is all about portability, you can use it on your balcony, in the park, the woods, or at the beach.
Silicone handles keep cool Eva Solo makes barbecueing mobile. Safe, fast and MOT-tested. A lid ensures safer transporting, also if the grill is filled and a practical polyester band (heat resistant up to 1300°C) secures the whole thing a bit more. Pick up yours for €149 / $206  at Eva Solo.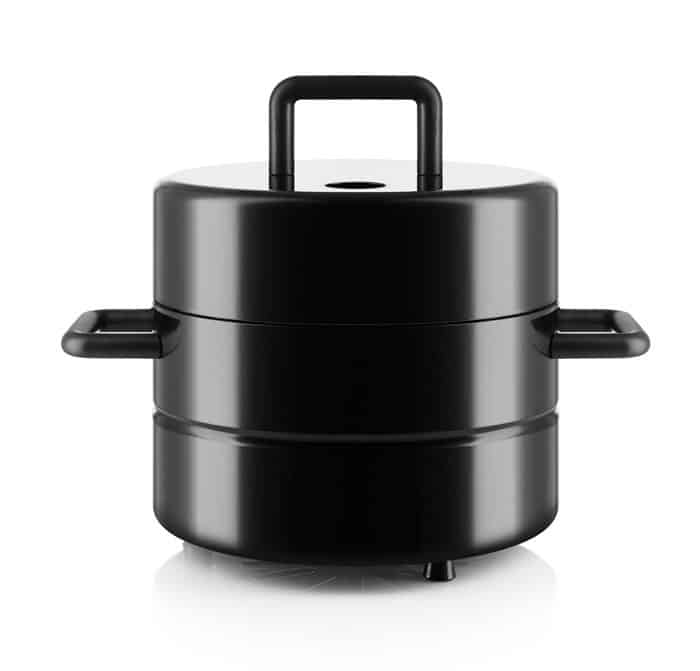 Last Updated on May 5, 2014 by Tyler