Last Updated on March 27, 2014 by hobbr.com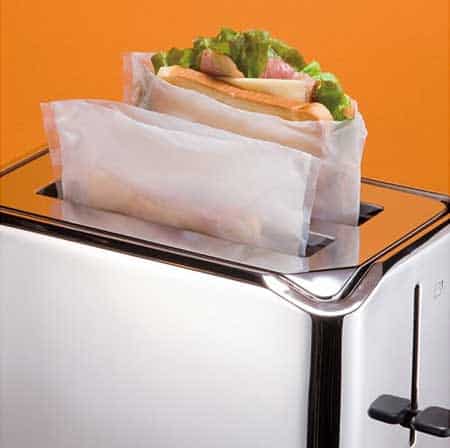 Turn your toaster into a mini oven. With these reusable Toaster bags there's no need to own a countertop grill because now you can make optimal use of your toaster.
Make grilled cheese sandwiches, reheat pizza slices, create tasty apple cinnamon naans, or whatever you like.
All this without creating a mess inside the toaster and as a consequence a kitchen full of smoke.
A great way to save energy by bypassing the big oven for just warming up a leftover. What's even better, the bags can cook bacon too.
Toastit toaster bags are reusable up to 50 times.