Last Updated on April 14, 2014 by hobbr.com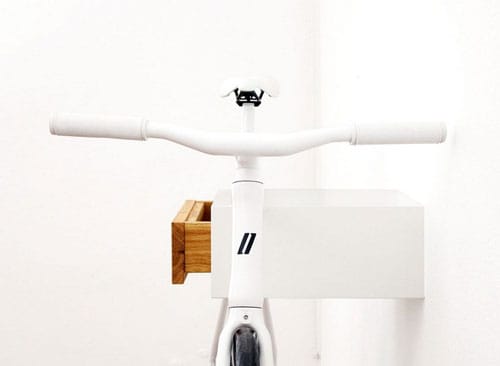 A clear example of symbiosis between form and function.
The Tian bike rack with its bright white exterior and oak wood drawer is not just an elegant piece of furniture.
Its white hue makes it blend in to the wall, at least that is if your wall is white, which makes its appearance even more minimal.
Its curvy surface holds your bike while the robust solid wood oak drawer opens and closes by slightly pushing it.
In order to secure the front wheel the tie band SNUR is included.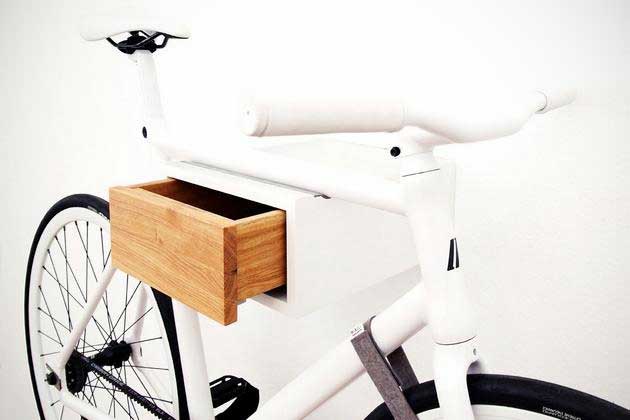 Tian is handmade in a social workshop in Berlin. The grain of the solid wood drawer naturally varies from product to product. Designed by MIKILI.