Last Updated on May 21, 2014 by hobbr.com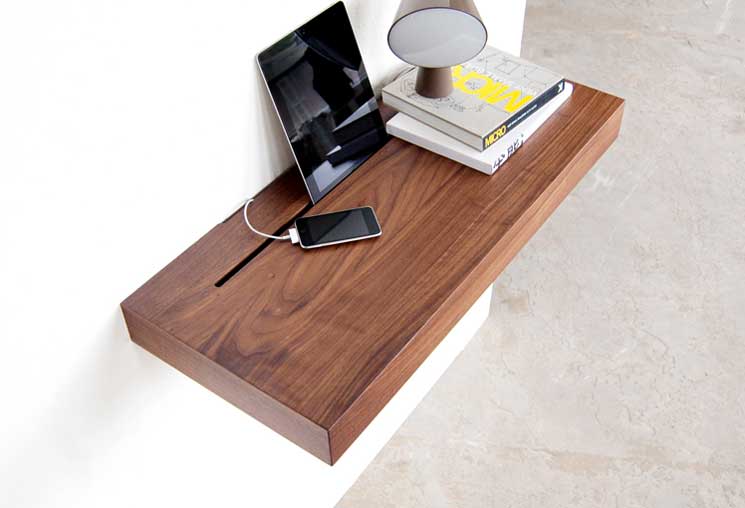 We see it all the time, those simple ideas that make such a difference in terms of functionality and convenience. Handheld gadgets have taken such a prominent place in our every day lifes that it's almost strange that innovations such as this charging shelf aren't more abundant.
Stage charging shelf offers an stylish solution for lingering iPads, smartphones, wearables, smartwatches, and other handhelds and gear. Its drawer provides enough room to hide a power strip making this seemingly ordinary shelf a highly functional charging station.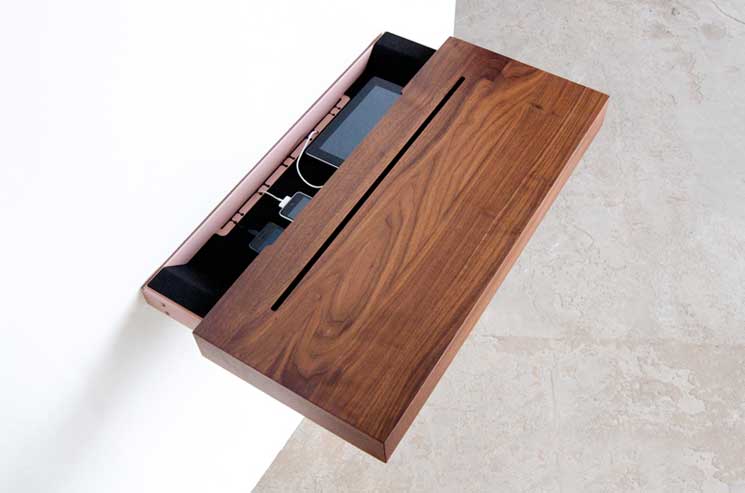 A stylish way of tucking away the wiry mess that's part of our gadget enthusiasm. You could use it as a small desk or make up table too.
Made out of American walnut / European Oak. Available in dark, light, and white wash. More info and photos on the website of Dutch furniture brand Spell.