Last Updated on May 21, 2014 by hobbr.com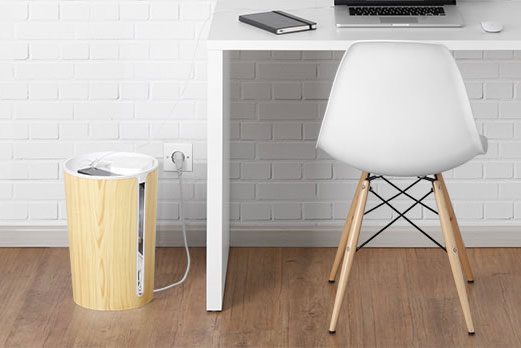 The end of that apocalyptic mess of wires and cables behind your desk is here. The Cable Bin allows you to stick your modem, router, and other small devices to the sides of the bin.
A sublimely sophistated solution to a very common messy problem. If you ask me, the Cable Bin is an example of uncluttering at its best. Available in dark and light wood design. Check it out at BlueLounge.