Last Updated on May 19, 2014 by hobbr.com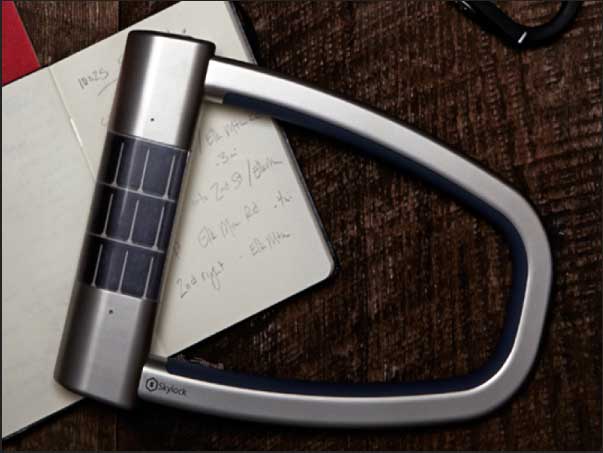 Innovative: a smart solar powered bicycle lock that alerts a friend in case you got an accident.
Skylock is the first solar powered smart bike lock and its also the first lock that has a built-in accelerometer.
This feature senses when some miscreant is tampering with your bike and sends you an alert via the smartphone app. Thus helping to prevent theft.
It's also able to detect when a crash has happened. In severe cases it will ask you if you are okay via a push message, if there's no response emergency responders as well as contacts you can designate up front.
Other features are common in other smart locks such as making it easier to lend your bike to friends. (Bitlock is another app connected lock)
A physical key is replaced by a wireless signal that makes opening and closing your lock easier. Either use the app or have it open or close automatically with help from the proximity sensor.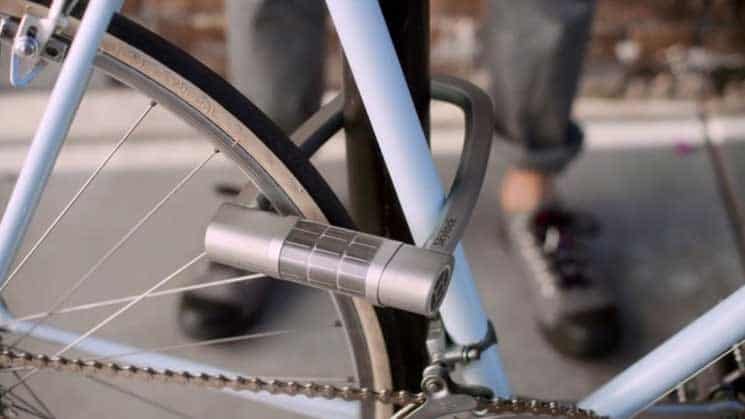 Shipping starts early 2015. Pre-order now for $159, retail price later on will be $249.