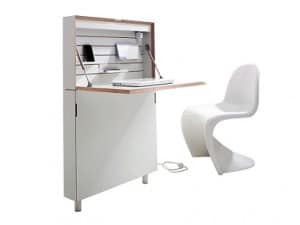 World's smallest fully equiped desk with a floor area of just 0.09 m². Prodotti's award winning ultra-slim secretary desk has storage space for pens, CD's, documents, a tablet, and a Bluetooth keyboard.
This way the Flatmate turns your iPad into a stationary ergonomic workspace with integrated power supply.
Allows for concealed mobile phone charging when the work surface is closed too. Available in a wide range of colors.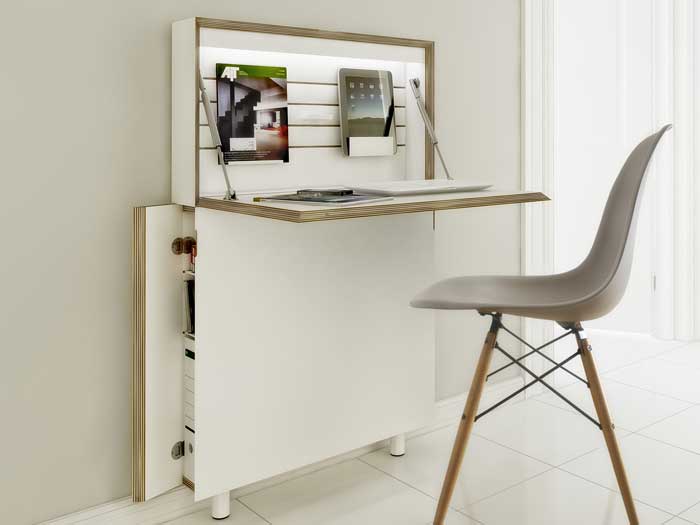 Last Updated on April 21, 2014 by Tyler