Last Updated on November 24, 2014 by hobbr.com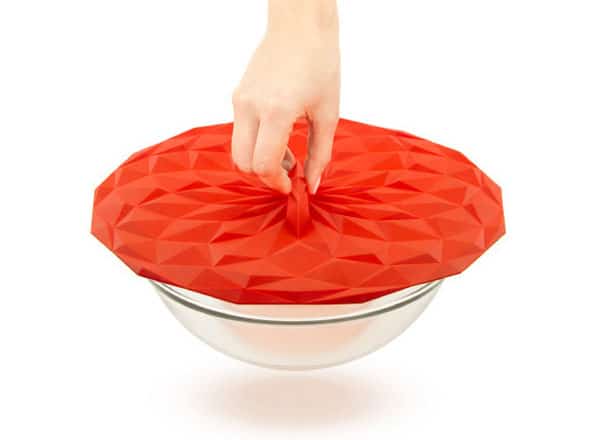 Get It Right (Gir) have their way of creating kitchen utensils from outstanding quality. Their new silicone lid with handles adds innovation to the mix.
Messing around with aluminum or plastic wrap is something of the past. We know, sometimes you just have to use such wasteful products, even though it contravenes with your ecological conscience.
Not anymore.
The GIR silicone lids take away your excuse, pots, pans, bowls, mugs, and glasses can now be airtight covered with GIR's reusable, very durable silicone lids.
The lids can be used in the freezer, fridge, oven, and microwave and are antimicrobial, heat resistant to 550°F, dishwasher safe, odor resistant, and, to be honest, look much more appealing than wrapped foil.
What's more, the times of covering your wine glass with a coaster to protect it from those pesky fruit flies are over too. Because of different sizes in the series, the Gir silicone lids have you covered.
Frugalistas and hipsters use jam jars to keep their beverages fresh (or respectively, hip). Functionalistas will probably use GIR lids. Not only are the lids versatile, they will come in handy at barbecues, an picnics too, they are safe and durable too.
Get It Right, the company known for its colorful, high quality products such as indestructible spatulas and truly functional scrapers does it again. Expect this innovative product to become a standard in kitchens. Learn more about its many uses (we haven't mentioned half of them here) by visiting their already extremely successful Kickstarter campaign