Last Updated on May 29, 2014 by hobbr.com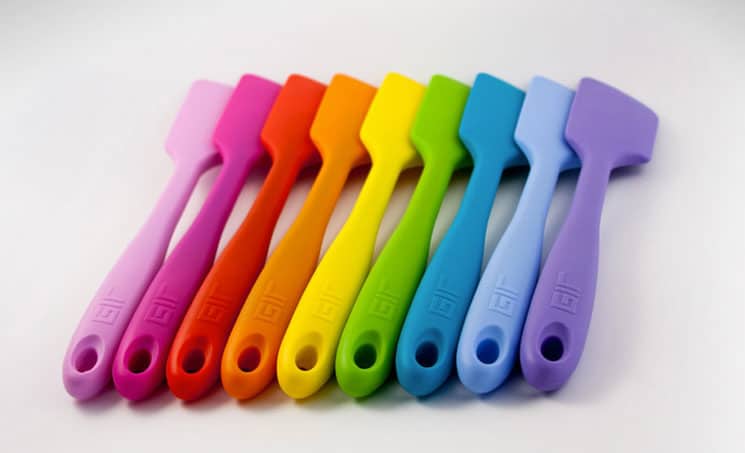 Who would have thought spatulas could be improved upon? Well, regular home cooks and customary chefs for example.
Ordinary wooden, plastic or low grade silicone spatulas have to endure daily destructive use consisting of abuse by extreme heat, scraping of pots and pans, daily dishwasher dabbles and sharp knives used to remove caked foods.
No wonder traditional spatulas will eventually bear performance reducing wear and tear.
Some cooks, I'm not talking about someone in particular here ahum.., have the talent to blacken wood and even melt silicone spatulas.
No such clumsiness with the Get It Right Ultimate Spatula. Its one-piece silicone body with inner (non-metal) reinforcement and flexible blade make it fit well in your hand and nearly indestructible. One piece equals less space for food residue to remain and bacteria to thrive.
GIR's optima forma spatula is heat resistant to 464 degrees F, easy to clean, dishwasher safe, and pleasing to the eyes. We're not short of superlatives, this is a spatula sans pareil, not only by its name, a full-fledged 5 star customer review rating concurs.
Visit Get It Right or Amazon to get yours. $22,50
Via Gearhungry.