The iMac is not only hailed for its user friendliness, it looks stunning too. No need to tuck this bad boy away in an under-stairs cupboard.
Because of eye-candy, Mac computers are often displayed as centerpieces. Resulting in their backs being easily attainable.
At the same time there's often a lot of peripherals that need to be stored. Cluttering your desk with less pretty gadgets causes visual pollution, which is a shame.
Enter the Float Shelf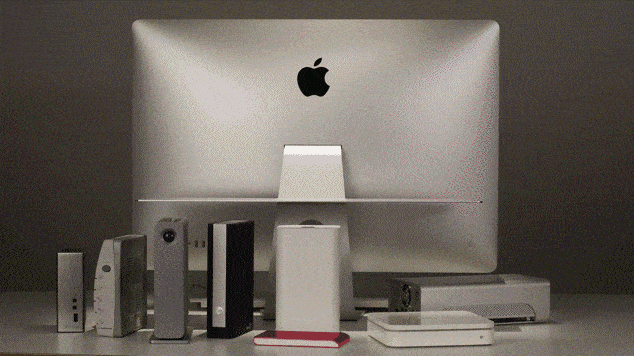 The minimalist add-on, designed for iMacs and Apple displays lets you put that underutilized piece of office desk real estate to optimal use.
While not doing any concessions to appearance. It's elegant and fitting aluminum design ensures an identical match to the iMac.
Float Shelf attaches to the iMac's stand, creating an off-the-desk storage unit that's easily reachable and out of sight from when you're working. Which, in its turn, contributes to your distraction free flow.
Click play to see some interesting uses.
Since so many iMac users work in the design field or just have affinity with esthetics we think this Kickstarter will be a winner. Especially since that extra storage space lets artists and creators display their favorite works.
A big brother of Twelve South's more modest-sized Backpack, the Float Shelf is currently being funded on Kickstarter.
Need more desktop decluttering ideas?
Deck Out Your Desk With These 6 Stylish Wood Desktop Organizers
Last Updated on November 10, 2016 by Tyler