Last Updated on October 26, 2016 by hobbr.com
Wearing a bicycle helmet on your head is one thing. But having to carry it with you makes it even less attractive. In a survey over 80% of the respondents said they forgo wearing a helmet due to "lack of portability."
Scientific research into how well they actually protect in the event of an accident is ongoing. Opinions differ on how study results should be interpreted.
Especially since some experts claim that wearing a bicycle helmet summons the daredevil in some people. Still, the use of helmets by cyclists is mandated many countries.
Which makes this innovative Fend collapsible helmet such a game-changer.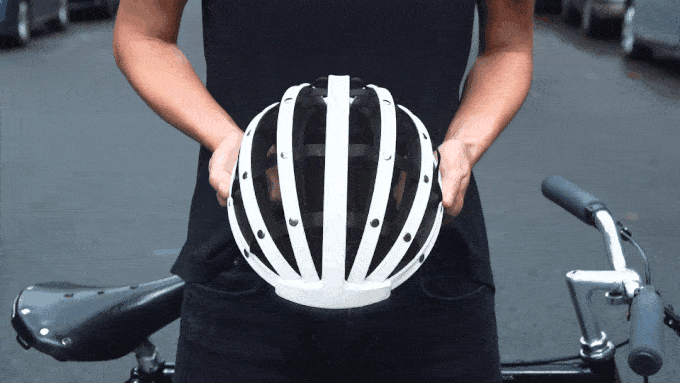 Its minimal, stylish looks, superior ventilation, and the fact that you can put it away in your laptop bag make that we may encounter more helmets on the streets.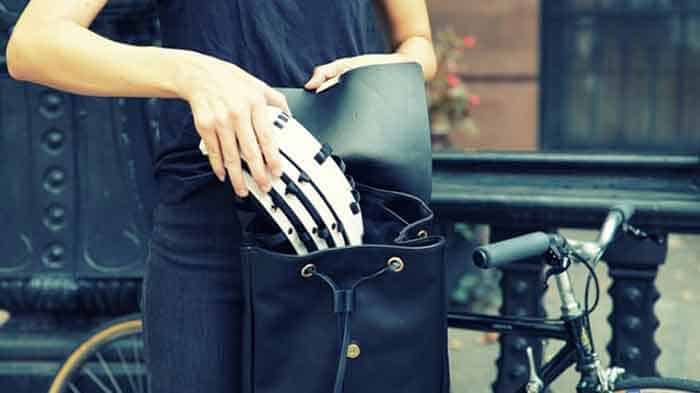 But wait, a foldable bike helmet is nothing new! That's right but the combo of foldability, minimalist looks, and and superb ventilation is.
More info on Kickstarter.
You may also like: