Last Updated on April 28, 2014 by hobbr.com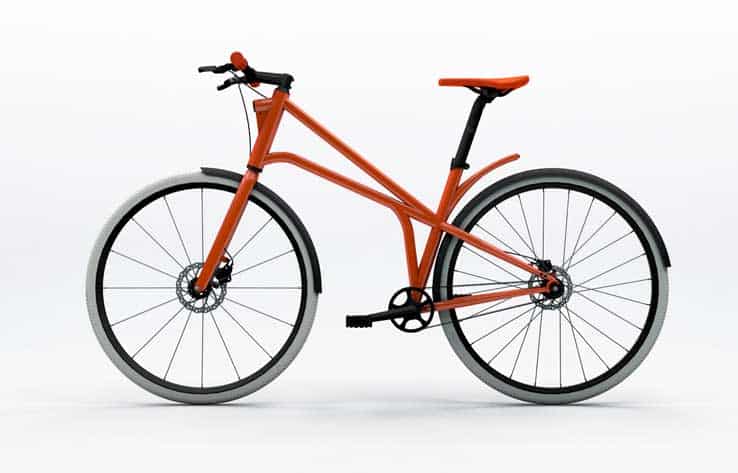 The days that urban biking was only popular in parts of Europe and Asia are changing. Amsterdam and Copenhagen still are the bicycle friendliest cities in the the world but many cities in the US are catching up.
Cities are rapidly evolving towards a more bicycle focused infrastructure. Not only more bike lanes and regulations are part of this process. Also bikes themselves are getting more geared towards their urban existence.
Take for example the new Cylo One bicycle. It has all the elements a modern bicycle should have. Well, except for one, more in a bit.
Since safety in daylight and at night is of utmost importance the creators of Cylo put an integrated head and backlight in the frame. Also dynamo power is stored in the frame. The juice allows for 5 minutes of standby time.
Cylo One has a brake light too. This may seem like a gimmick but it's really a necessity since so many cyclists are involved in rear-ended collisions.
By replacing the traditional bike chain for a carbon belt drive the Cylo One makes sure there will be no greasy stains in your pants. It also puts an end to the occasionally falling off of the greasy chain which putting it on again and would lead to soiling your hands and steer.
In bike savvy countries such as The Netherlands and Danmark, fenders on bicycles are pretty much standard. Other countries are following. Which is a good thing since all bicycles for day to day use should have fenders. Rain that creates a wet road surface or just a little puddle is enough to splatter your face and clothes. Not such a nice prospective when you are on your way to work or worse, a first date.
The little slip up we already mentioned? We think a bell should be standard on a bike. Every cyclist in Europe knows how important and convenient a bell is so that could be improved on. Apart from that, Cylo is truly geared for a more bicycle savvy urban environment.
You have to be lucky (or quick) to obtain one of the first Cylo's, you can apply for the waiting list here. Via Uncrate.
ylo builds both a headlight and a back light into the frame itself, and furthermore has elements to power these lights built into the frame, including standing time of five minutes. – See more at: http://www.gadgetreview.com/2014/04/6-ways-cylo-changes-the-modern-bike-list.html#sthash.lwH6h9bG.dpuf
ylo builds both a headlight and a back light into the frame itself, and furthermore has elements to power these lights built into the frame, including standing time of five minutes. – See more at: http://www.gadgetreview.com/2014/04/6-ways-cylo-changes-the-modern-bike-list.html#sthash.lwH6h9bG.dpuf
ylo builds both a headlight and a back light into the frame itself, and furthermore has elements to power these lights built into the frame, including standing time of five minutes. – See more at: http://www.gadgetreview.com/2014/04/6-ways-cylo-changes-the-modern-bike-list.html#sthash.lwH6h9bG.dpuf