Last Updated on November 15, 2016 by hobbr.com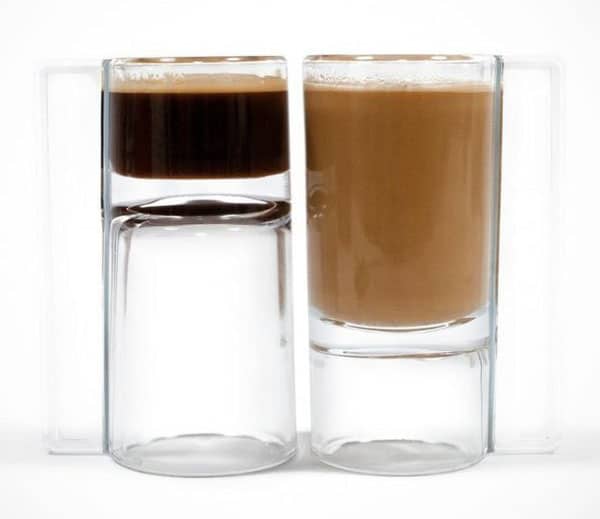 C'UP is a reversible coffee/espresso glass. Obviously it depends on what you are used to be we like to drink our coffee from a glass. Actually we drink all our hot and cold beverages from glass.Oh well, different story. C'UP puts an end to the necessity of owning different sized cups. Simply turn the glass over for a small or larger coffee. Ideal for single serve and capsule coffee makers.
Made out of pressed glass the small espresso glass measures 6 cc while the lungo keeps 14 cc of coffee. C'UP is created by Spanish sculptor Ana Hernando and can purchased at Your Choice on Top.

You may like