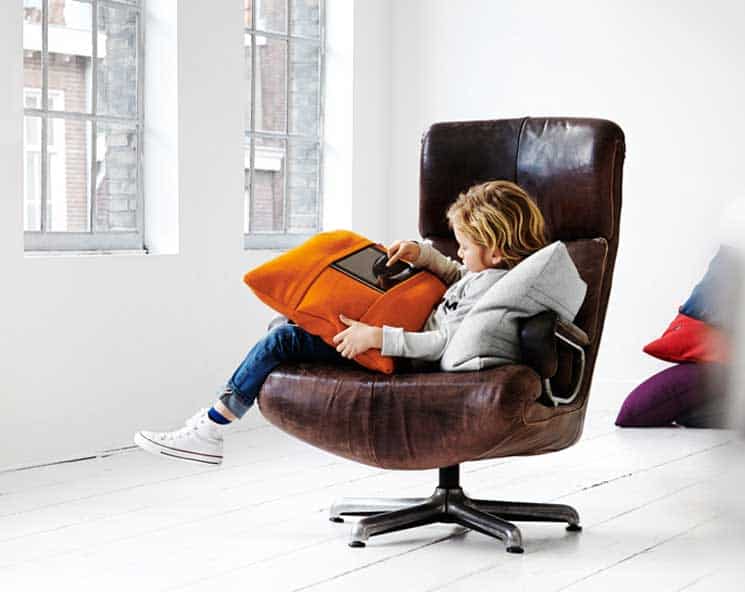 Time passes quickly when you are playing (or working) with your tablet and ergonomics aren't optimal when it comes to tablet use. Before you know it you're experiencing stiff fingers, creaky wrists or a hurting neck.
That's why tablet wraps and other innovations are such welcome novelties. A great example of such a new and useful gadget is the Coqoon tablet pillow.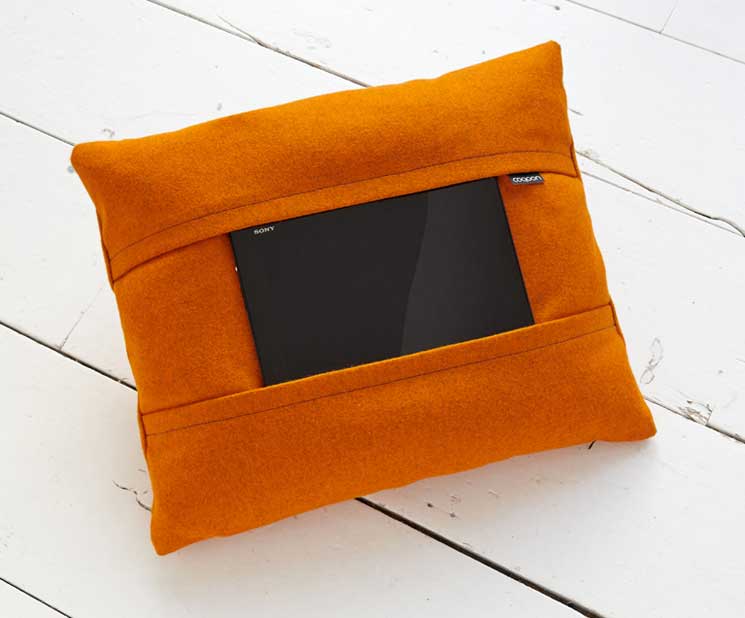 Coqoon makes using your tablet much more comfortable and relaxing. Dutch designer Koen Vorst presented his creation during the Milan Design Week.
The tablet pillow fits 10 inch tablets such as the iPad and other brands and is available in six colors. Tablets can stay attached on the pillow when headphones or a charging cable needs to be inserted.
Get yours at Coqoon.com. Via DesignBoom.
Last Updated on May 7, 2014 by Tyler