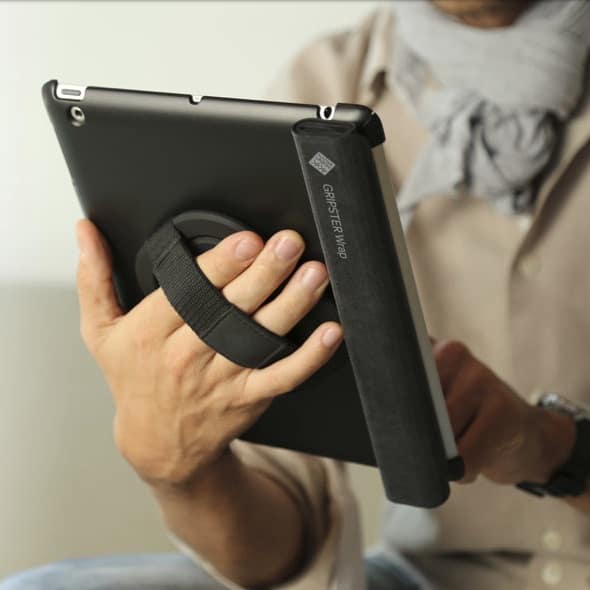 The Gripster Wrap is a multi-functional grip, stand, protective wrap and handle.
Is your iPad hurting you too? A sore thumb is very common among avid iPad users. Long ago are the days that RSI was restricted to mouse and keyboard.
But contrary to those periperhals, a solution to tablet injury is easily found. Behold this protective wrap with integrated handle. A simple and effective cure for iPad pain.
The Gripster Wrap for iPad both protects your tablet as well as your hand by relieving the pressure on your thumb.
The handle makes your iPad easier to carry and functions as a stand too.
Available in different colors for iPad and iPad Mini. Get it at Native Union.
Last Updated on April 12, 2014 by Tyler