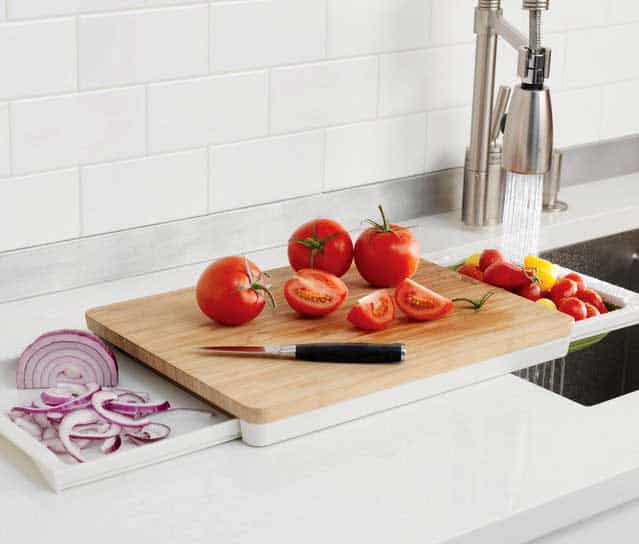 Is your kitchen cluttered? Your cupboards seem too small to store all your cutting boards, colanders and bowls? With the Prep Station 3 in 1 multitasking cutting board this problem is solved.
Besides a 37 x 27.5 cm bamboo cutting board the Prepstation also features a collapsible colander and a transfer tray. Place the board on your countertop with the colander over the sink to let the produce drip.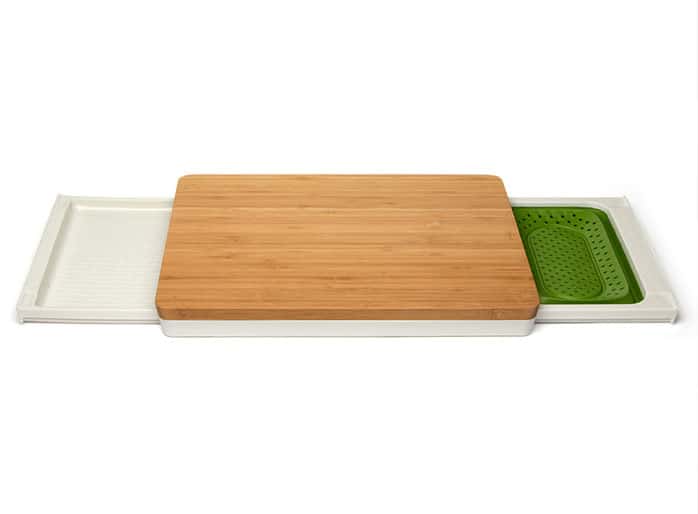 The removable tray allows for convenient carrying of the fresh cut foods to the pan. Or you could use it to temporarily store scraps and other chopping waste for easy disposal to the bin.
Both collapsible extensions are swiftly slid under the board for easy storage. If you're living tiny, this may very well be one of your most useful kitchen tools. Check it out in the short video below.
Hit the link to buy it here.
Last Updated on May 26, 2014 by Tyler