Last Updated on April 4, 2014 by hobbr.com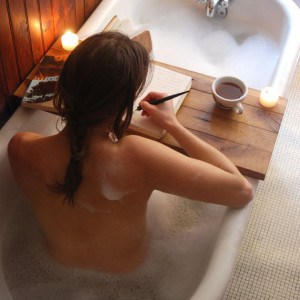 This handmade, from 200 year old reclaimed oak, tub caddy holds books, a tablet, drinks, snacks, and a wash cloth to dry your hands.
Enhance your bathing experience in style. As the creator says, may cause severe skin wrinkling.
Personalizing the caddy with antique letter punches is optional.