Last Updated on April 12, 2014 by hobbr.com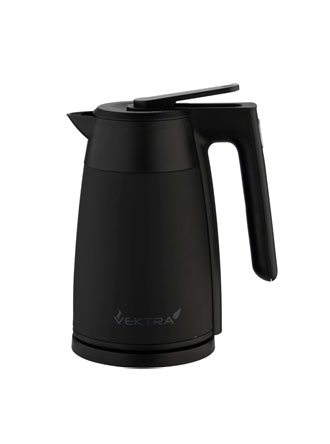 Boil water in the Vektra and it stays hot for at least two hours. Vektra is an electric kettle and thermos flask in one.
It's such an obvious combination that it makes you wonder why it didn't exist before.
Needless to say that having to turn your cooker on less often will safe you money and time.
Theoretically this means that you can drink your morning tea as well as your hot cup during lunch from one boil.
The stainless steel 1.5L jug kettle saves energy due to its double walled internal vacuum. The double walls also ensure the kettle does not get hot on the outside making it safe to touch.
Get it here.