Last Updated on December 23, 2014 by hobbr.com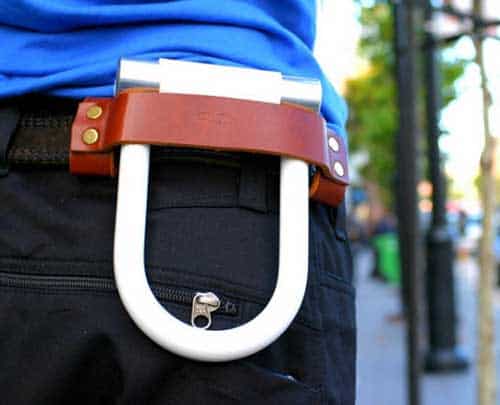 Holster up your bike lock with this leather belt attachment. Carrying your lock while cycling meant either having it rattling on your steer or having to lock it onto your bike which is time consuming.
The Ulock holster keeps you quick on the draw, is compatible with most U-Locks and comes in black, brown, honey and white leather.
Get yours at Mission Bicycle Company.