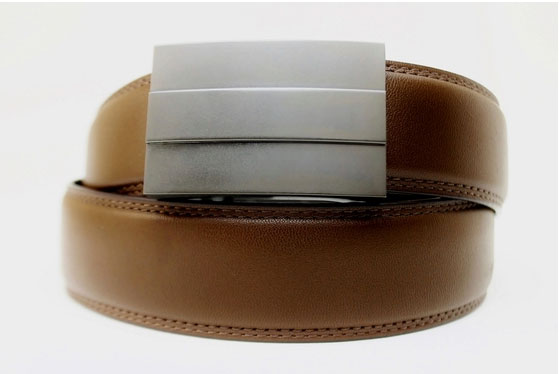 Trakline, the first well-executed hole-free belt. Finally, because belts relying on holes, seriously? It's about time that an improvement came about.
After all, sometimes you are bloated, your weight fluctuates, you retain moist, you eat, you train, but your belt stayed the same not always fitting perfectly.
Or you had to puncture an additional hole in it yourself. But if you ever tried, it's a practice that does not benefit the appearance of your belt.
Inventor of the Trakline belt, Karl Kozak, calls belt holes "a poor solution to a very old problem".
Trakline belts sport a track system on the inside, allowing you to adjust your size to within quarter of an inch, leaving the outside of the belt looking good.
Trakline belts are made out of full grain leather with stainless steel buckles with a nickel finish. There's a men's and women's line.
Karl's belts were a huge success on Kickstarter bringing in more than 20 times the intended funding.
Visit his website to learn more or order your new, always apropriately fitting belt.