Your mother always told you not to draw on the walls or tables, but that was before the Think Board.
Now you can peel and stick this clever invention on any flat surface and draw to your heart's content!
The board comes with an Expo marker, squeegee, velcro and spray cleaner to make a complete kit for quick installation and use.
Instead of spending hundreds of dollars on a desk that provides only one spot for notetaking, the Think Board can be moved to any surface you need it on.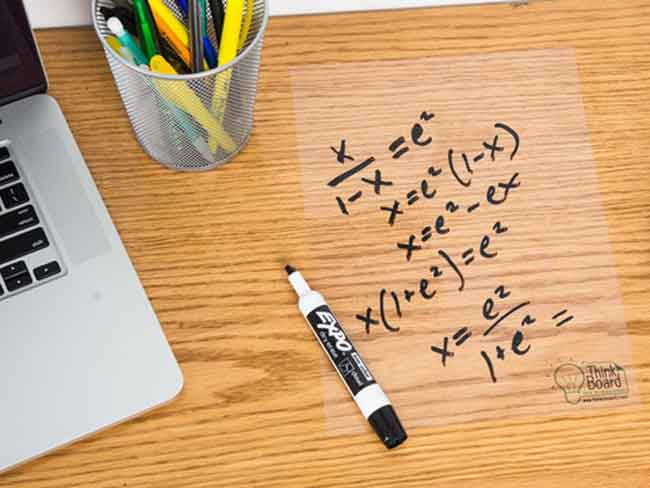 Use it on the kitchen counter to easily see recipes while you're making them. Stick it onto your car window to give yourself a reminder when you go to work in the morning.
The Think Board is also great for kids. You can make their play table even more fun by placing the Think Board on it.
Now they can draw without staining furniture and walls, and you'll save a ton of money on paper and coloring books. The Think Board is a fun, mess-free way to entertain your child for an afternoon of play.
By Amber Autumn
Last Updated on February 16, 2016 by Tyler