Last Updated on April 17, 2014 by hobbr.com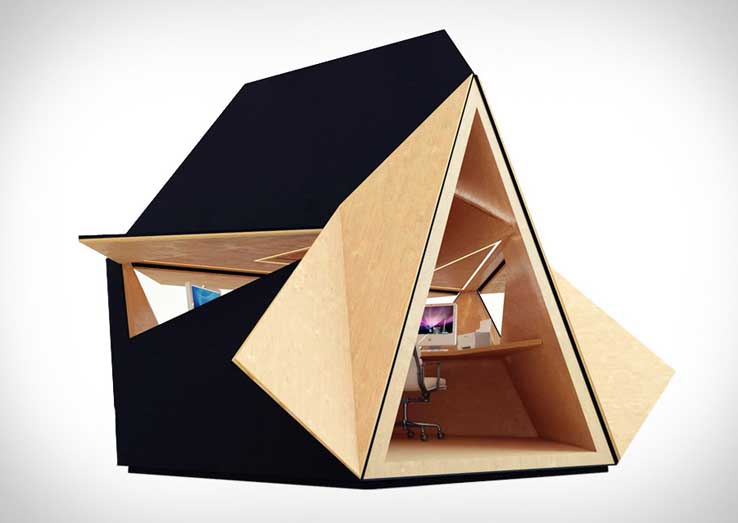 Set up your office in your backyard. Working from home is a trend that is becoming increasingly popular. As technology is evolving and traditional jobs are disappearing we are shifting more and more towards self-employment.
A major downside of having your office at home is that it often is in your home. Subsequently it is hard to guard the distinction between work and leisure time.
That's only one of the reasons the futuristic looking Tetra Shed makes for an ideal home office. Placed in your garden you are also getting fresh air and having a view on the plants and bushes stimulates creativity and productivity. (As German researchers found.)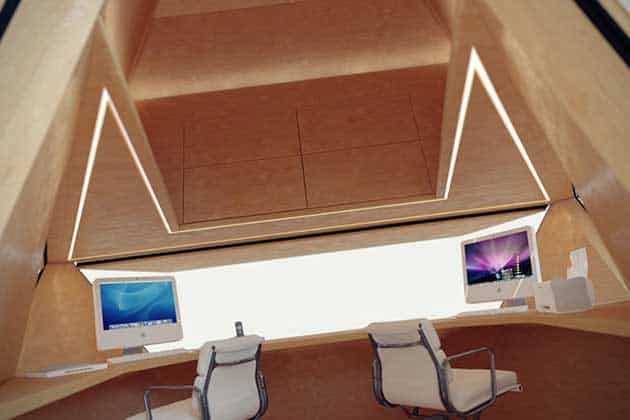 The windows and double doors are able to swing open all around and can be closed up for privacy or to shut out the noise of playing kids. The modular 86 square feet measuring office pod offers workspace for 2 people.
Tetra shed's is easily adapted without any technical skills and completely portable. London-based design studio Innovation Imperative expects to charge £15,000 (around $24,000) for each unit.