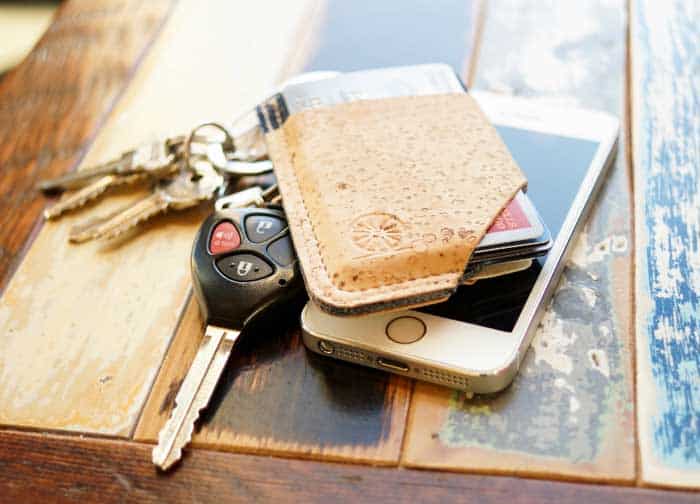 Minimalist wallets are not always as user friendly as they should be. After all, we use our wallets (almost) every day and convenience is at least as important as looks and portability.
The Slide Wallet by Stitch & Locke unifies the three main aspects a quality wallet requires, it has to take up as little space as possible, it should look good, and be as convenient as possible for day to day use.
Made out of classic denim and durable, eco-friendly cork it makes a pretty unique appearance too. The slim Slide Wallet is able to tote up to 8 cards, your most frequently used cards are kept in the cork exterior while the denim interior keeps the rest.
Its most important feature, an innovative corner notch lets you easily and quickly slide out your less-used cards at any moment.
Availble for preorder now at Kickstarter.
Last Updated on April 28, 2014 by Tyler