Last Updated on April 16, 2014 by hobbr.com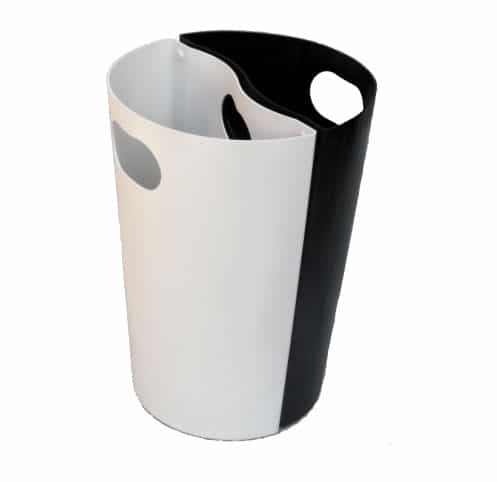 Recycle more with this small sized modular trash bin. Thanks to its convenient size and dual sides you can introduce recycling to other areas than your kitchen.
Its two halves snap together in the middle, with one side designated for trash and the other for recycling.
This makes it easy to separate that plastic water bottle right in your bedroom instead of tossing it between the other trash.
By detaching the two halves, you can easily empty trash into the dumpster or a larger trash can and recycling material into the main recycle bin.
With the Solecan, recycling becomes more convenient. Or, lets be honest, more practical and thus feasible.
The Solecan is made in the US from recycled plastic.
Are you ready to start recycling in your bedroom, bathroom, office, guesthouse, and garage too?
Available in stores soon. Check it out here.