Combine hip design with ecological solar cooking and result is this eye-pleasing, zero-carbon footprint grilling set. SUNPlace was designed with as goal community cooking in mind. Cooking in groups, as a shared act, to make solar cooking more popular.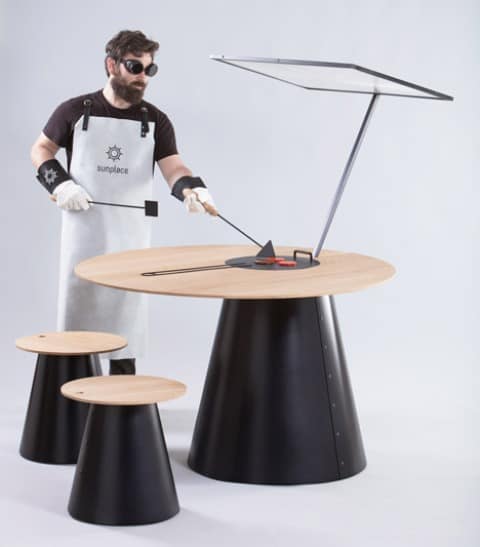 Design duo Lanzavecchia + Wai installed a lens on top of an outdoor furniture set to concentrate sunlight onto a grilling plate.
This sleek merger between ecological outdoor cooking and modern design is inspired by the traditional cooking experiences of Chinese hot pots and Korean barbecues.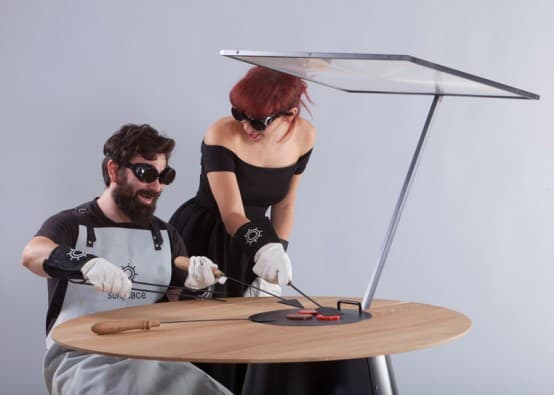 Cooking in a solar oven is natural, easy, and free. No need for coals or other fuel. No harmful smoke or neighbors complaining about their fresh laundry being soiled. An old fashioned barbecue may have it's appeal yet solar cooking doesn't involve smoke that may contain carcinogens.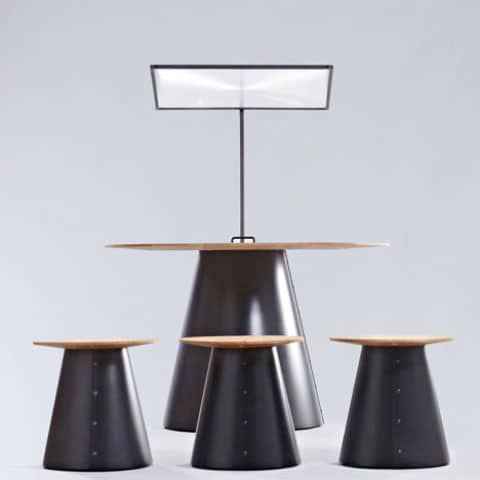 Designers Hunn Wai from Singapore and Italian Francesca Lanzavecchia had a cross between a barbecua and a teppanyaki in mind with the SUNPlace set. With their creation they want to bring zero emmission cooking to the large public.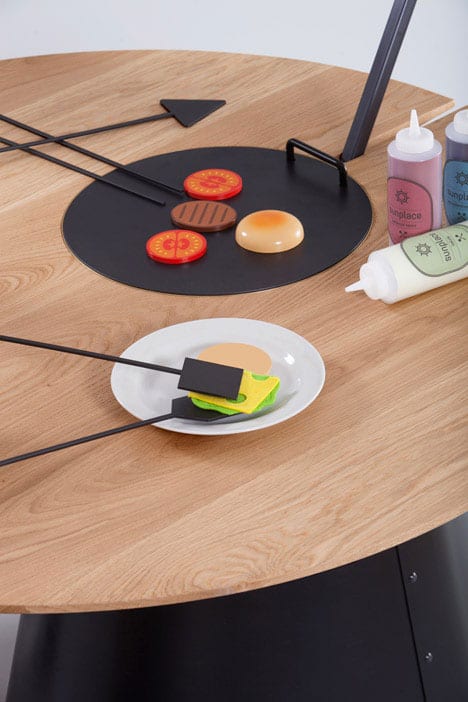 Besides being a conversation starter and it's green nature, this innovative outdoor grill makes for a useful addition to power outage preparation gear too. It can be used any time (if the sun shines) no matter if there's power or fuel.
More info at Lanzavecchia + Wai.  Hat tip Dezeen.
Last Updated on August 5, 2015 by Tyler