Last Updated on May 5, 2014 by hobbr.com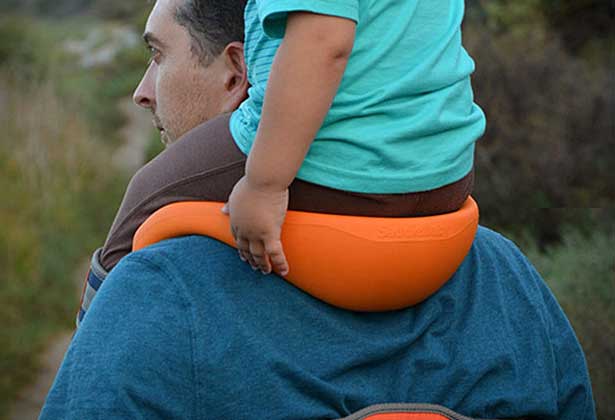 Carry your child handsfree with this convenient shoulder saddle. No more convincing your toddler to hurry up or that the way you are going is the right way. Children love being taller than their parents and with this shoulder carrier you can allow them to ride on your shoulders much more often.
With the SaddleBaby you can keep your little on on your shoulders while carrying grocery bags or holding the dog's leash and you will also be able to pick up your phone (or take a selfie).
Moreover, for some moms it can be worrisome when dad lets their child ride on his shoulders. Holding their little one by his tiny ankles only. No need to fret anymore since Saddlebaby is totally safe. The childs legs are better secured due to high quality, industrial Velcro and adjustable buckles.
SaddleBaby features a foam cushioning saddle to for an extra comfortable mobile lookout for your child. Are you ready to toss that stroller? Get your shoulder saddle for $89 at SaddleBaby or Amazon.