Last Updated on June 12, 2016 by hobbr.com
The art of origami is pretty amazing. What starts as a simple square of paper can be transformed into a lifelike sculpture like a a bird, cat or lion.
It takes a lot of skill for more complex shapes, but anyone can master the art of origami with enough determination and patience.
The unique properties of origami folds have been cleverly incorporated in this planter's design to give gardeners and horticultural hobbyists the chance to experience planting like never before.
The Growth resizable origami plant pot lets you plant a tiny seedling in it and watch the pot expand as the plant grows.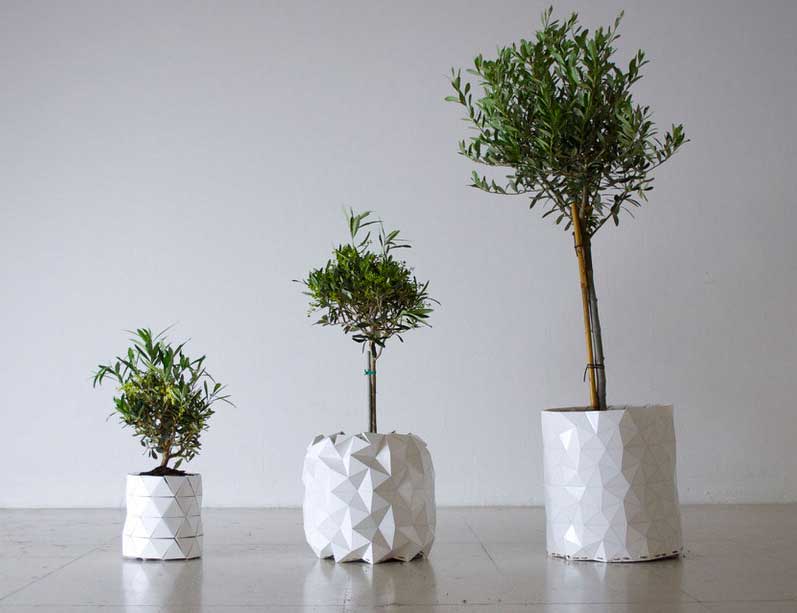 There's no need to buy four different sizes of planters; just expand the origami pot when it gets too snug for your budding blooms.
The pot actually does most of the work itself, expanding as soon as the roots press against the sides, so you'll need to do little more than add potting soil when the supply gets shallow.
The Growth origami pot can hold a plant as big as a very small tree sapling, but it's also good for small to medium house plants.
Sadly these pots aren't for sale yet but they might be soon. More info: Studio Ayaskan.