Last Updated on April 25, 2014 by hobbr.com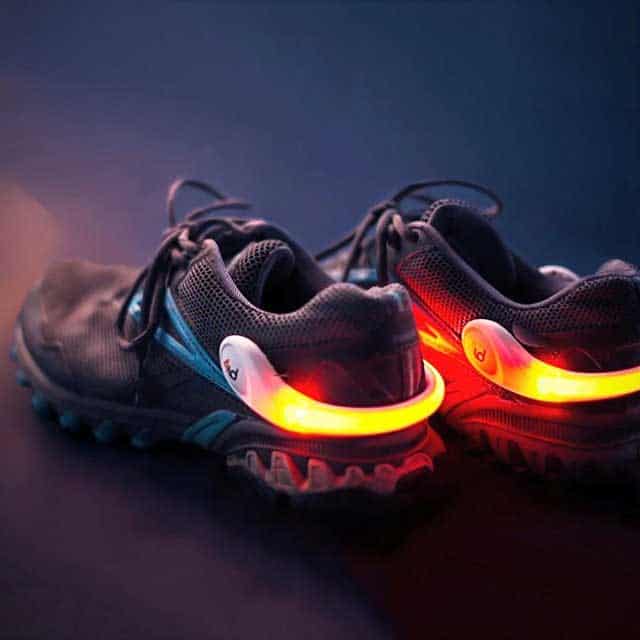 Running is popular and because most people have no time during the day they are running in the dark. Joggers are easily overlooked by other traffic participants, also because you don't hear them coming. That's why it is great a new form of visual protection has come to the market.
In addition to a bright yellow vest or reflective strips these PowerSpurz LED Heel Clips harbor orange LED lights to let your presence be known when training outdoors.
After all, you can't be safe enough as a nocturnal jogger. A bright orange light glowing from the back of your shoes will help draw attention to your presence. When you are wearing these clips, motorists and cyclists behind you will see from afar that a runner runs in front of them.
The LED clips are easily clinged on, will shine 70 hours or 100 hours in the pulse mode. Powerspurz are waterproof so you can wear them in rain too.