Last Updated on March 27, 2014 by hobbr.com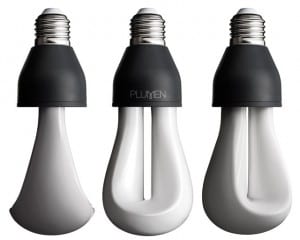 The Plumen 002 designer light bulb saves energy and produces warmer light tones for an ambient, dimly lit atmosphere.
The Plumen 002 eco bulb uses less than 25% of the energy to power than a 30W incandescent light bulb.
The intricate, three dimensional sculptured shape puts an end to the need to hide the bulb behind a lampshade. Light output at 7W, 290 lumen. Fits in E26 or E27 and Bayonet (B22).
Pledge for this innovative light bulb on Kickstarter.