Last Updated on April 5, 2014 by hobbr.com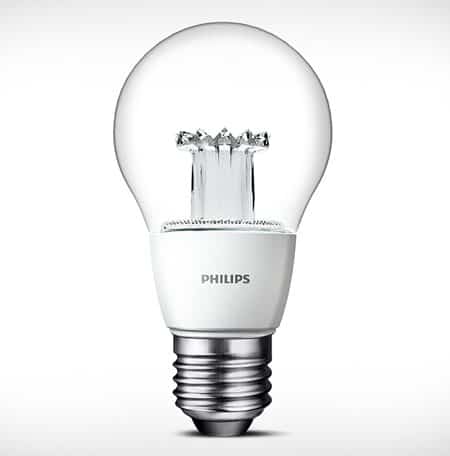 The first LED bulb that looks like a traditional incandescent light bulb. It casts its light in all directions, contrary to most LED bulbs which focus on a specific direction.
Thanks to its 2700K color temperature, it casts a warm light just like traditional incandescent 40W bulbs which equals 470 lumens.
According to Philips the energy efficient bulb will safe you up to €10 / $15 per bulb per year compared to traditional bulbs. The Philips clear LED bulb will be available in July this year.
"With our L-prize LED bulb we showed that we could match the quality of incandescent light. With our clear LED bulb we've combined the aesthetic beauty and shape of the traditional incandescent with the benefits of LED," says René van Schooten, CEO Light Sources & Electronics for Philips Lighting.