Last Updated on May 20, 2014 by hobbr.com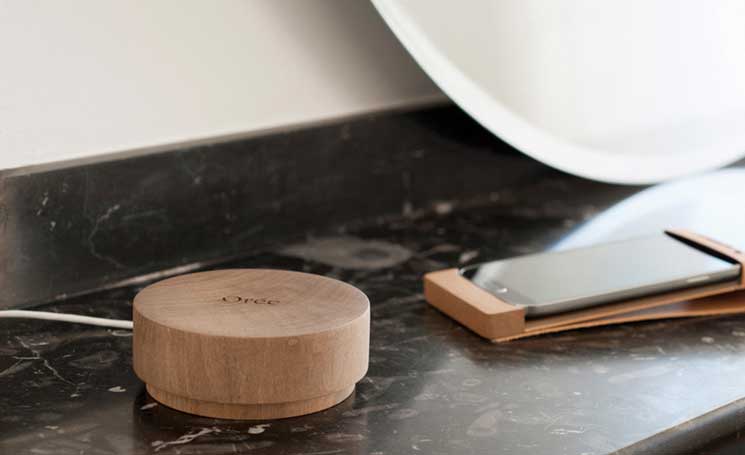 This round wooden thingy is more functional than you may have thought at first sight. The stylish gadget is a wireless charger and Bluetooth speaker in one.
In fact it is the first device that combines a wireless speaker and charger.
The Orée Pebble 2 broadcasts in every direction. Because it's a QI standard charger you'll need a sleeve for iPhones, but Orée Makes those too.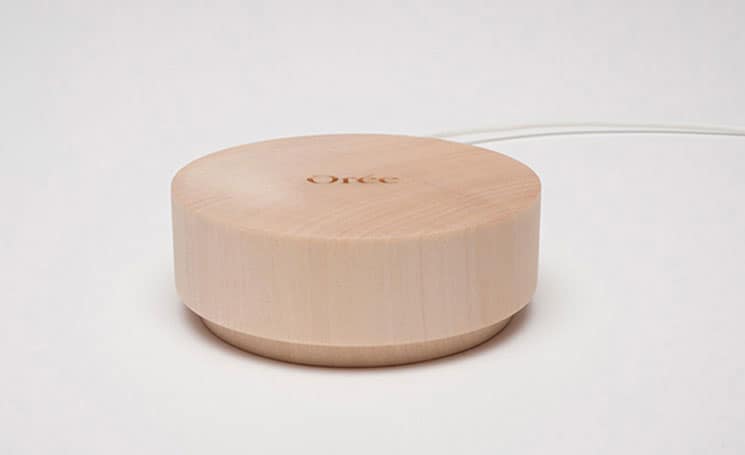 Apart from optimal functionality in a sleek tiny package, Pebble 2's design is striking. Crafted from single blocks of French walnut, tilia, or Carrare white marble wood the gizmo airs a sustainable vibe (its fabric braided cord does so too).
Oree gives high priority to the environmental impact of their products by using sustainably harvested wood and a focus on craftsmanship and durability.
Check it out at Oree Design and allow yourself a gaze at their other stylish wooden products too.
Or pre-order yours at Kickstarter.