Last Updated on April 29, 2014 by hobbr.com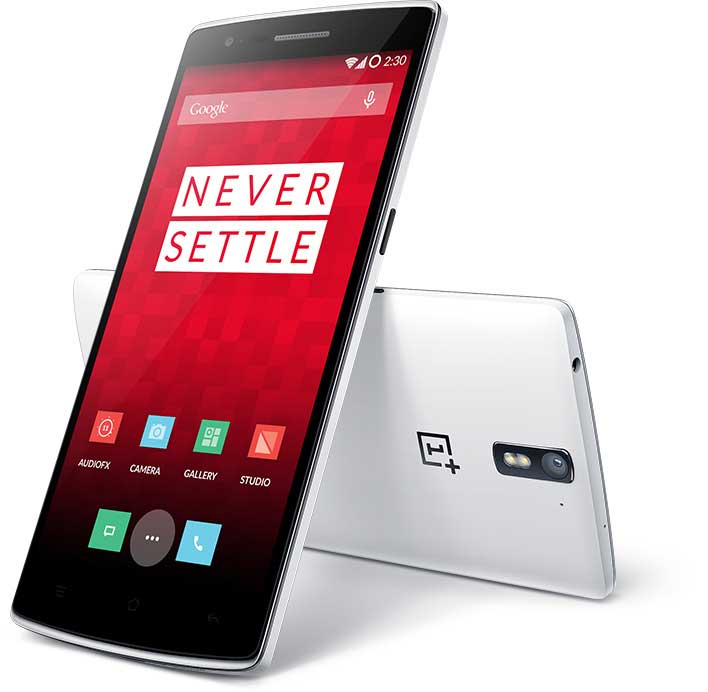 This new smartphone by tech startup OnePlus is cheap and packs a punch with its very impressive specs. For only $299 you will get a handset that, according to tech reviewers, blows the competition out of the water.
This new kid on the high end smartphone block features a blazing fast processor, has a huge 5,5 inch full HD screen, has a 3100mAh battery, is thin ( 8.9mm, thinning to only 4.6mm thick at its rounded edges) and weighs 162 grams.
It has better specs than the Nexus 5 and matches the HTC One M8, Samsung Galaxy S5, and Sony Xperia Z2 in a number of areas.
The OnePlus One runs on Android 4.4.2 KitKat – the latest version of Google's platform. A lighter, easier customizable version called CyanogenMod 11S – a community driven program which embraces pure Android and enhances it with various additional features.
It's also the world's first smartphone to sport down-firing stereo speakers. Until now avoided by manufacturers because of difficulties fitting them inside the phone. A partnership with JBL will ensure the integrated Bluetooth 4.1 speakers sound fantastic.
A ray of light is passing through the dense cloud of traditional, expensive smartphones. That ray of light is showing us smartphones will be more affordable from now on. This newcomer in the high-end smartphone market is coming out by June 2014.
Whether masses of customers will change brands remains to be seen since a non-established manufacturer will evoke some restraint. But if the first hands-on reviews will be as positive as the current prospects are then Apple and other brands, better prepare for more than a formidable competitor.
What's more, there are more small brands creating interesting new devices with unlocked prices. As for OnePLus their motto, "never settle," as well as their reference to the One as the "2014 flagship killer" promise turbulent times for smartphone manufacturers. Which is all the better for the customer. That is reason alone for us to welcome you with praise OnePlus.
The first batch is sold on invitation only. More info at OnePlus.