Last Updated on May 12, 2014 by hobbr.com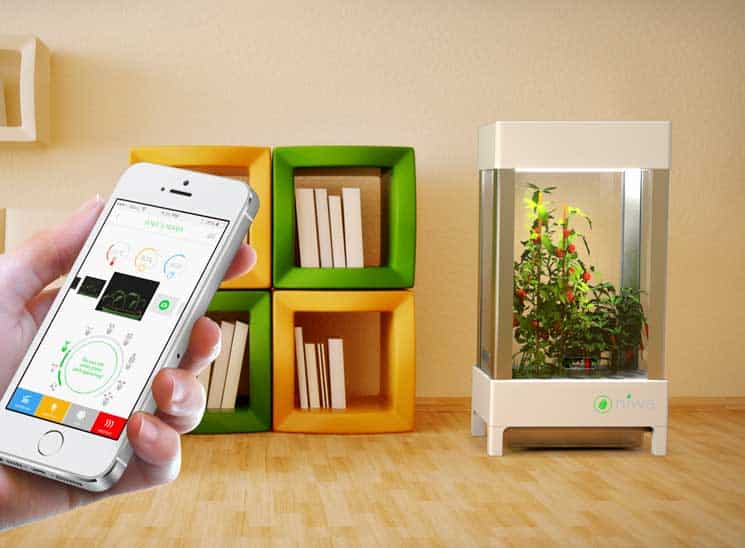 We love compact hydroponic growing systems for the home because they allow you to grow your own veggies, herbs and other greens all year long without the need for much space or having to invest lots of free time.
The thing is however, there are only a few well-reviewed, high quality hydroponic kits available. Which is a shame since this small scale growing will be the future, reducing carbon footprints and the need for excessive, energy wasting transportation of foods. Not to mention knowing your crops have been grown safely without pesticides.
No wonder we are excited about Niwa, the first smart(phone-controlled) hydroponic growing system for your home. Meaning you can control the growing process with the corresponding app. It will also give you insights about the growing process by teaching you what's happening inside the enclosed system.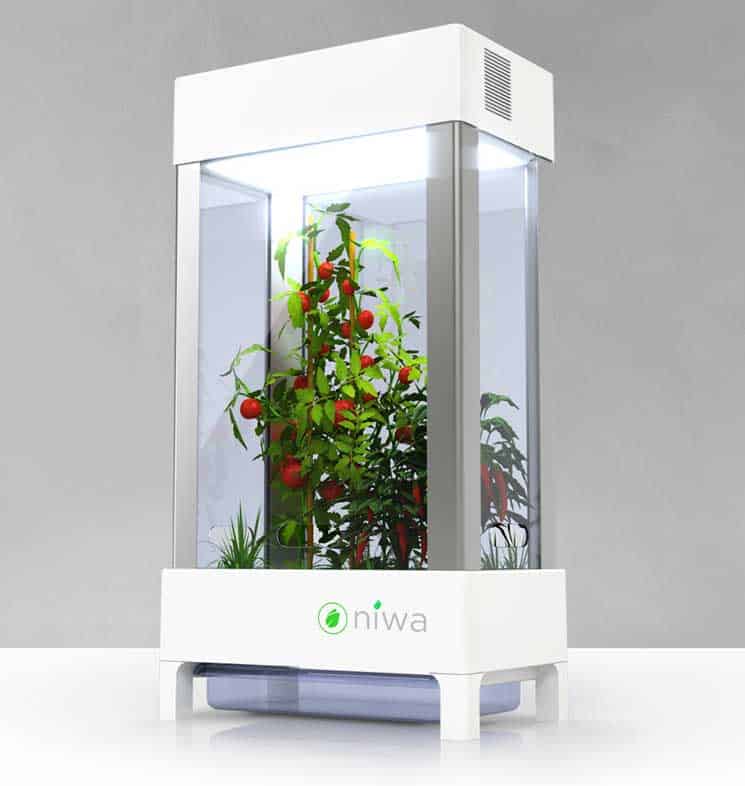 With the app you have full control of temperature, light, and humidity levels. The automated hydroponic system waters and feeds your crops as needed.
But smart means more than just controlling the growing environment with your smartphone.
Niwa is responsive which means that although it is completely automated you can manually adjust settings based on the plant's growing progress. You can for example anwer questions such as "Can you see any leaves?" to determine the plant's development stage. By doing so you will calibrate the software for even better results.

Another thing that makes Niwa so appealing is that it's small enough to fit in your apartment and big enough to grow veggies and plants. On top of that, it looks pretty good too.
The creators of Niwa are currently preparing their Kickstarter launch. For more info, to pre-order, or become a beta-tester click here.