Last Updated on March 27, 2014 by hobbr.com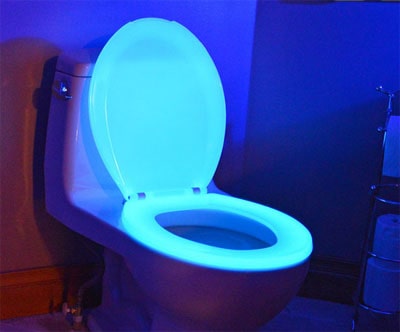 Do you too hate having to switch on the light in the bathroom when taking a nocturnal leak?
It's the dilemma of being blinded and instantly disturbing your drowsiness or risking to miss the bowl. This is now history.
Night Glow toilet seats stay lit all night long and come in blue and green. Green glows brighter and longer than blue.
What's more, if you go to the bathroom a lot at night this seat will safe you some money on your electric bill too.
Check it out at Night Glow.