Last Updated on December 11, 2014 by hobbr.com
Certain items you just always want to carry with you because you need them often. Charging cables, usb flash drives, mirrors, wallets and keyring items and are critical tools in our daily routine.
Because of all the gear we are lugging around our pockets or handbags may get stuffed sooner then we think. Which is why multipurpose, space saving gear is so convenient.
What's more is that our on-the-go essentials are easily forgotten or lost. Which is why incorporating them into your day to day gear is just plain clever. By incorporating these items into stuff you carry anyway (such as your keys) you make sure to wield your essential items ensuring a fruitful day.
Compact Mirror + USB Battery Pack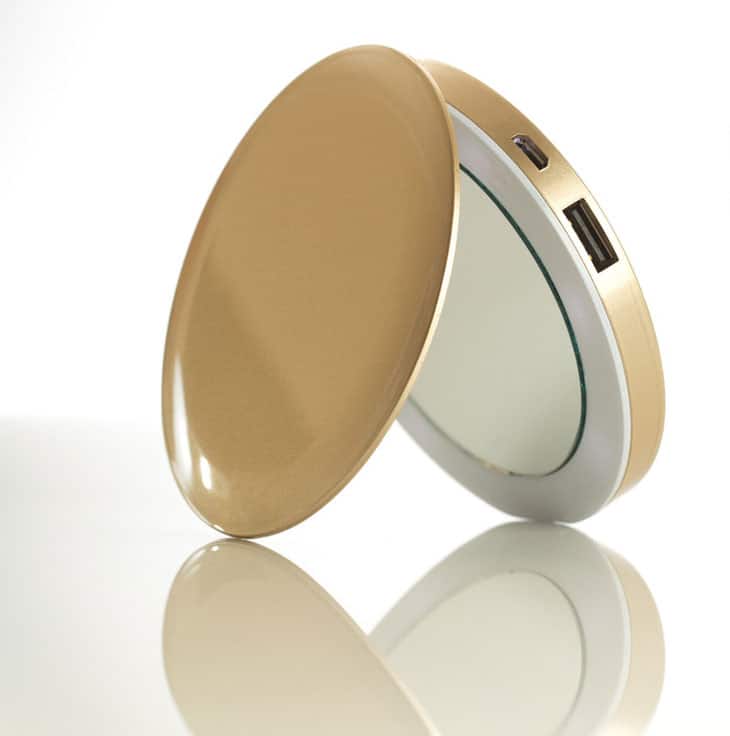 This multifunctional carry-on mirror is killing it at crowdfunding site Indiegogo. The elegant compact mirror features an integrated battery pack allowing you to charge your USB powered gadgets.
What makes it even more attractive are its cool features such as the LED ring light, the 3X magnification mirror, magnetic closure and LED battery indicator lights.
Pearl's 3000mAh battery packs enough punch to juice your smartphone, tablet, speaker, or even a motorized fan. No more hand fanning on a hot summers day (and wondering if it's true it makes you hotter).
Whether you use it to power a fan or not, integrating a backup battery in something you carry with you anyway is just plain clever.  Pearl is slim, lightweight and looks pretty stylish too.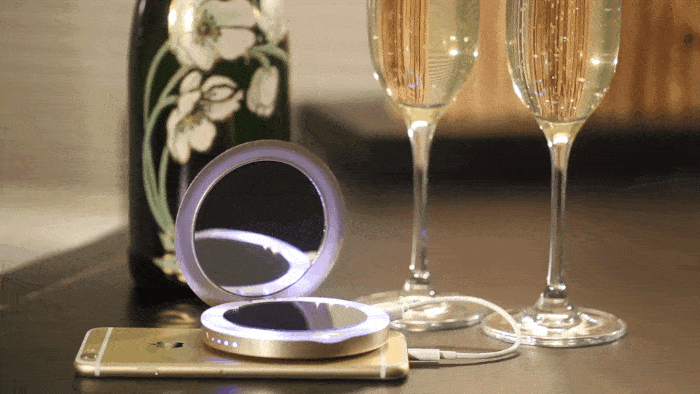 Grab yours at Indiegogo.
NomadClip Carabiner Charging Cable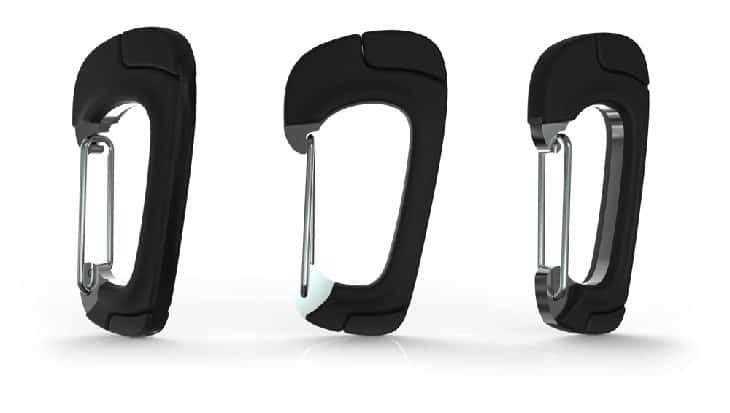 NomadClip is a carabiner slash charging cable. Another clever multifunctional every day carry gear item. Two essential items combined. Always have it on you never have to ask for a charging cable to charge your devices.
The scratch-resistant metal carabiner folds out to reveal a male USB 2.0 plug and a either a Lightning or Micro USB plug.
NomadClip lets you charge and sync your smartphone from any USB port. Sturdy because made from a steel frame and a Bayer Science polycarbonate outer shell.
Not suitable for hardcore activities such as climbing and heavy load bearing though. But that shouldn't matter much since power outlets aren't densely populated in the wilderness anyway.
Pre-order now at Nomad. $39.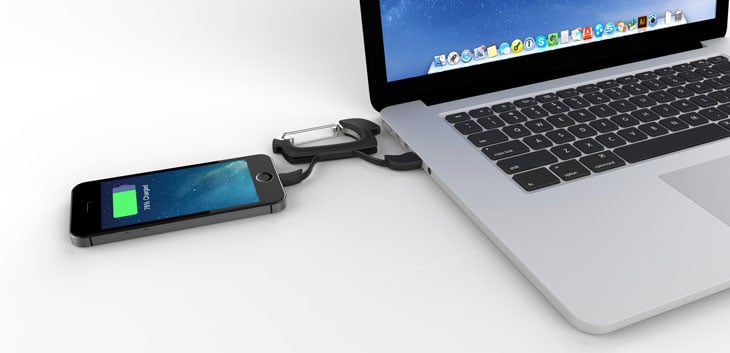 KeyTool Keyring Multi-tool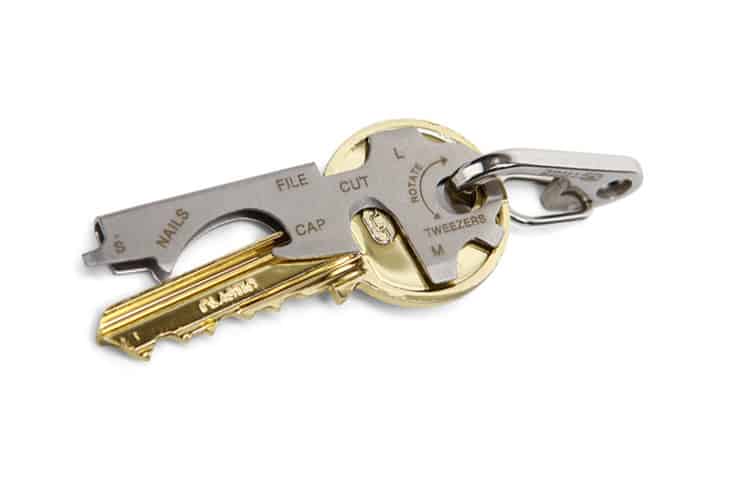 Geeky, junky gadgets galore but KeyTool stands out since it's a truly useful addition to your daily gear. Multitools are the pinnacle of guy gear. The one downside however, they take up space. This little tool is different because it folds around your keys.
Don't be fooled by it's modest physique. The tiny yet practical KeyTool Keyring Multi-tool sports 8 different tools – 3 different sized screwdrivers, tweezers, wire stripper, nail file and finger nail cleaner, and of course, a bottle cap opener.
USB Money Clip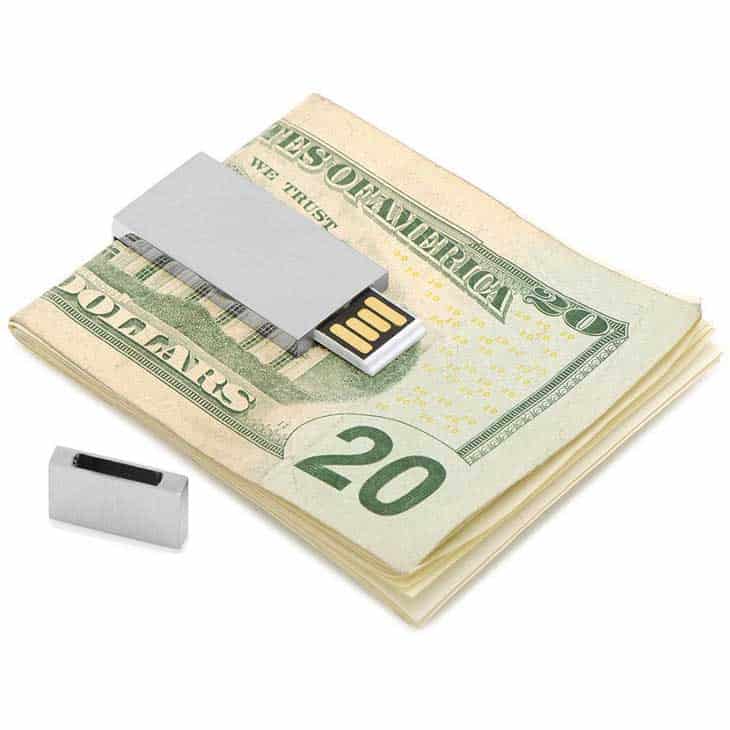 A USB stick has become a default part of our every day carry and even though a tiny flash drive dangling on your keychain doesn't take up that much space, combined with all your other stuff it quickly adds up.
That's what Ravi Ratan must have thought when he created the USB Money Clip. Similar to the other multipurpose everyday carry gear featured here the USB Money Clip integrates an 8GB flash drive into an item you carry with you anyway. The classic sliding money clip.
Ready to carry your bucks with your bytes? Head to Cufflinks.com to get yours.