Last Updated on April 2, 2014 by hobbr.com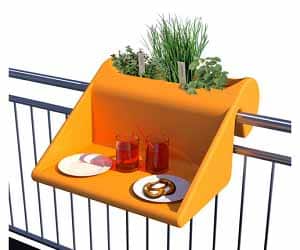 Shoebox living is getting better and better with another nifty small balcony solution.
The balKonzept balcony table is also a shelf and the flowerbox can function as a minibar when you are throwing a party. (just replace the plants with some bottles of booze and glasses).
Or you can use it as an outdoor workstation.
Check it out at Stadtbedarf.de